Indian FTR 1200 S: First Ride Review
---
The FTR 1200 S is one purposeful looking motorcycle. But is it as focussed as its design suggests?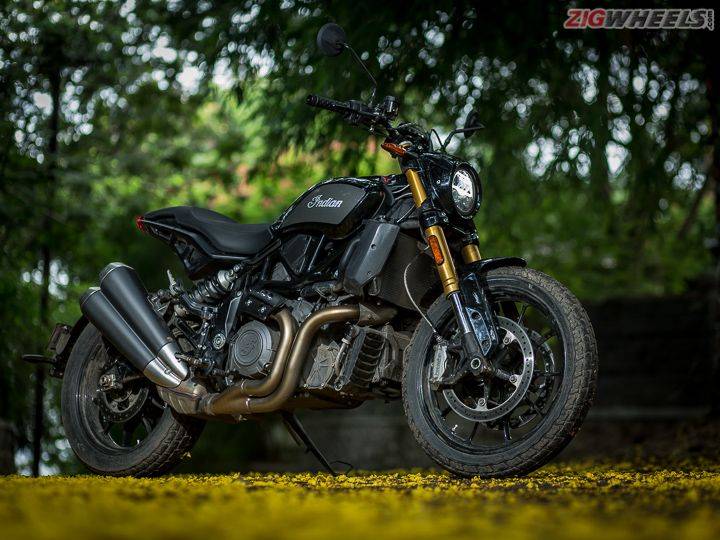 Words by Benjamin Gracias
Photography by Vikrant Date
When Indian showcased the FTR 1200, it had enthusiasts stand up and take notice. Based on the competition-spec FTR 750, the Indian FTR 1200 S in the right shade of red is an achingly gorgeous motorcycle. In fact, they call it a flat tracker for the road. However, does the flat tracker inspired design limit the FTR 1200's capability on the road and make it somewhat less practical? And does it have enough merits to make a dent in the heavily saturated world of niche motorcycles?
Looks underwhelming:
Blame it on the colour. The FTR 1200 S is available in three colours and our test bike came in the least flattering one: an insipid black and grey paint job. That coupled with the black painted frame does not do justice to the lines of the bike. The red and silver paint option is much better in this regard. Or you could spend some and go for the Race Replica colour variant which comes in a gorgeous white and red paint scheme with a red frame. However our test bike's gold anodised front fork, round LED headlamp and wide bars ensured that it was not mistaken for something else.
Look closely and you will appreciate little details like the Indian logo inside the headlamp, tail lamp and even on the switchgear. High-quality materials are used all over and the nylon covers over all the wiring is top-notch. Like Indian motorcycles before it, fit and finish is impressive.
Comes packed with goodies:
The FTR 1200 we have here is the top-spec 'S' variant. It gets a gold anodised front fork, fully adjustable suspension, rider modes, lean-sensing traction control and ABS, and a nifty looking 4.3-inch full-colour TFT touchscreen instrument console. This screen has two display modes that can be changed with the swipe of a finger. The menu is easy to navigate while the touchscreen is quite responsive and works even with non-compatible gloves. Besides the touch input, you can also navigate through the menu via the four-way joystick and buttons on the switchgear. Grouses? The actual screen looks tiny inside the large housing. It is also placed a tad low, which means you need to momentarily take your eyes off the road to glance at it. The switchgear also has a cruise control button that's quite easy to operate.
Has sporty roots:
The FTR 1200's flat track-inspired design is actually quite useful for the road. Its wide handlebars and upright riding position make the bike comfortable in the city and the highway. In the city, the wide handlebars offer excellent leverage. It also has a tight turning radius that makes getting in and out of tight spots easier than regular cruisers. That said, the steering feels a bit heavy and can give your arms a light workout if you spend an hour riding it in the urban environment. While clutch feel is on the heavier side, it is surprising that the throttle too feels heavy despite featuring ride-by-wire.
Out on the highway, the firm and flat seat, as well as the upright riding position, should ensure your back stays happy after a long stint of riding. Shorter riders might have an issue with the tall 840mm seat, though. With my 5ft 8in frame, I did have some difficulty getting my feet flat on the ground and negotiating U-turns at crawling speeds. It does not help that the bike weighs a whopping 231kg (kerb), especially when you have to push the bike around in a parking lot. Also, given the upright stance, the lack of wind protection is glaring.
Impressive ride and handling package:
The FTR 1200 feels sporty thanks to a rigid trellis frame with a fully-adjustable 43mm Sachs fork and fully adjustable Sachs monoshock. While the ride is on the stiffer side, the rider and pillion are well insulated from bad road surfaces, potholes and even sharp ridges. The faster you go, the better ride quality it offers. The larger 19-inch front and 18-inch rear wheels also help offer a more planted ride. While the fuel tank may look large and capable of storing a lot of fuel, it is actually a dummy unit. Fuel is instead stored inside a small 13-litre tank under the seat. This helps keep the bike's centre of gravity low and helps it handle better.
Now, owing to the 26.3 degrees of rake and the larger 19-inch front wheel, the front end does feel like it's resisting when you chuck it into a corner. However, once leaned in, the suspension works beautifully to soak up all surface undulations to give the bike a planted feel. The Dunlop DT3-R's dual-purpose tyres look quite similar to the Dunlops used on the FTR 750 Flat Track race bike. However, these have been developed especially for the FTR 1200 and keeping on-road usage in mind. They offer good grip on dry tarmac and are not bad on wet roads either. The rear has a narrower 150-profile tyre which helps make the bike more flickable but gets overwhelmed with the motor's performance. Given the motor it comes paired with, we would have loved conventional, stickier and wider rubber at the rear.
Braking too is via high-spec components. It gets twin 320mm discs with radially-mounted four-piston Brembo M4.32 calipers which until a few years ago, were only used on litre-class superbikes. The rear has a large 265mm disc with a two-piston Brembo caliper. It even gets an adjustable brake lever with a radial master cylinder. These brakes offer fantastic bite and feedback through the levers. The lean-sensing ABS is well calibrated and does not feel intrusive. Overall, the FTR 1200 S offers a fantastic handling package out of the box. You can also tune the fully-adjustable suspension further to your liking.
It has a stonker of a motor:
Nestled under the frame is a large 1203cc V-Twin motor that makes 120Nm of torque at 6000rpm. While Indian does not reveal power figures of any of its motorcycles, company insiders peg it to be in the region of 120PS. Power starts coming in strong from 4000rpm onwards and gets stronger around 6000rpm. From there on, it keeps building up until 9000rpm where the rev limiter violently cuts in. Thanks to the incessant rain in Pune, we could not conduct our performance tests properly. The slippery roads had the narrow section rear tyre struggling to put power down cleanly. We are confident that the FTR 1200 can post sub-4 second 0-100kmph acceleration times.
This quick-revving motor has tall gearing, which means that you'll have to downshift often at slow speeds. Or you can just slot it in 2nd gear and ride around all day. The throttle feels a tad snatchy when accelerating from the off position and this V-twin isn't keen on being ridden at low speeds either. The clutch, too, has a sharp biting point, making the bike tricky to ride in bumper-to-bumper traffic. But all that is forgotten and forgiven once you get to the mid-range.
Its stonking midrange means the FTR 1200 S goes from 30-70kmph in 3rd gear in 2.23 seconds. 40-80kmph in 4th gear takes an equally quick 2.6 seconds. These numbers are quicker than larger and more powerful bikes like the Harley Davidson Fat Bob or even the Ducati Multistrada 1200 S. Out on the highway, it will cruise at 100kmph in 6th gear at a low 3500rpm. Even at those speeds, all it takes for quick overtakes is a twist of the wrist.
It is a good thing then that the FTR 1200 comes with electronic safety nets to keep the front wheel down and rear wheel in check. Apart from lean-sensing ABS and traction control (TC), it gets wheelie mitigation control to keep the front end in check. You get three rider modes: Rain, Standard and Sport. Rain mode has the power dialled down with traction control and ABS intervention at their highest setting. Standard mode offers full power, albeit with a less aggressive throttle map and mild intervention from the traction control system and ABS. Sport mode gets an aggressive throttle map with the least amount of intervention. While you can not change ABS and traction control settings, you can switch them off in Track mode. Stupidly enough, both share the same button. So if you want TC off, ABS gets switched off as well.
Interestingly, the FTR's motor features liquid cooling as well as oil cooling. Given the fact that it has two large 600cc cylinders enclosed within a tight space, the motor does radiate a fair amount of heat. This could be quite a bother in the summers. Also, given its V-twin layout, the bike has slight vibrations but we would chalk it down to the engine's character rather than a flaw.
Thoughts:
In the era of civilised sport nakeds, the FTR 1200 S with its... for the lack of a better word... 'bonkers' nature is a breath of fresh air. In the right shade, it looks gorgeous, has the performance to back it up and enough safety nets to keep it in check. While it needs more effort to ride than your typical naked motorcycle, the FTR 1200 S does offer lots of thrill for your efforts. We can not recommend the FTR 1200 S as your first bike as we can't see ourselves riding one on a daily basis. It could make sense as a second or third bike in your garage or even parked inside your mansion (for this endeavour, buy the Race Replica variant).
But the biggest problem is it's asking price, which at Rs 16 lakh (ex-showroom), puts it in the realm of some extremely capable litre-class nakeds and adventure tourers. One major reason for this high asking price is that Indian Motorcycles decision to import the FTR 1200 S via the CBU route, which attracts high taxes and duties. The problem is that the FTR 1200 S does not feel as exotic as the MV Agusta Brutale 800 or as unique as the BMW R nine T Scrambler or as versatile as the BMW R 1200 GS, all of which can be bought for around the same price. If only the FTR 1200 S were a couple of lakh rupees cheaper…
Add Your Comments
View all comments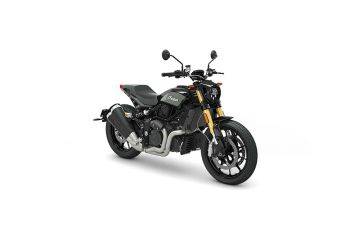 Get Loan starting @6%
View On Road Price