Hero XPulse 200 4V 3500km Long-term Review: Pushing The Limits
Oct 30, 2022
Views : 9173
4 min read
---
Follow us
The aftermath of the Pune Off-road Expedition took a heavy toll on the adventure motorcycle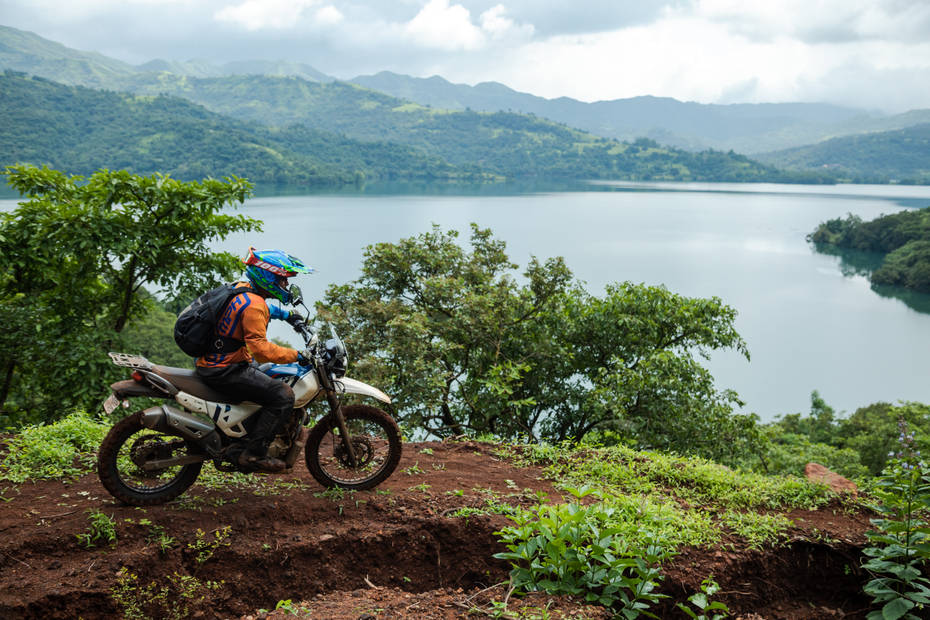 The last few months with the Hero XPulse 200 4V have been unbelievable. Despite not putting on too many kilometres on the odo, I cannot think of a better motorcycle that helped me get through the atrocious 2022 monsoon season. And since Hero has asked back for it for a few months' time, I have been left almost hapless. So, while I sit in my misery and wait for its return, I only find it best to recount the last few weeks that I had with the bike.
Total distance covered: 3,459km
Distance covered since last report: 1,481km
Time since last report: 3 months
Repairs & Maintenance costs since last report: Rs 1500
Fuel efficiency returned: 34kmpl (city + highway combined)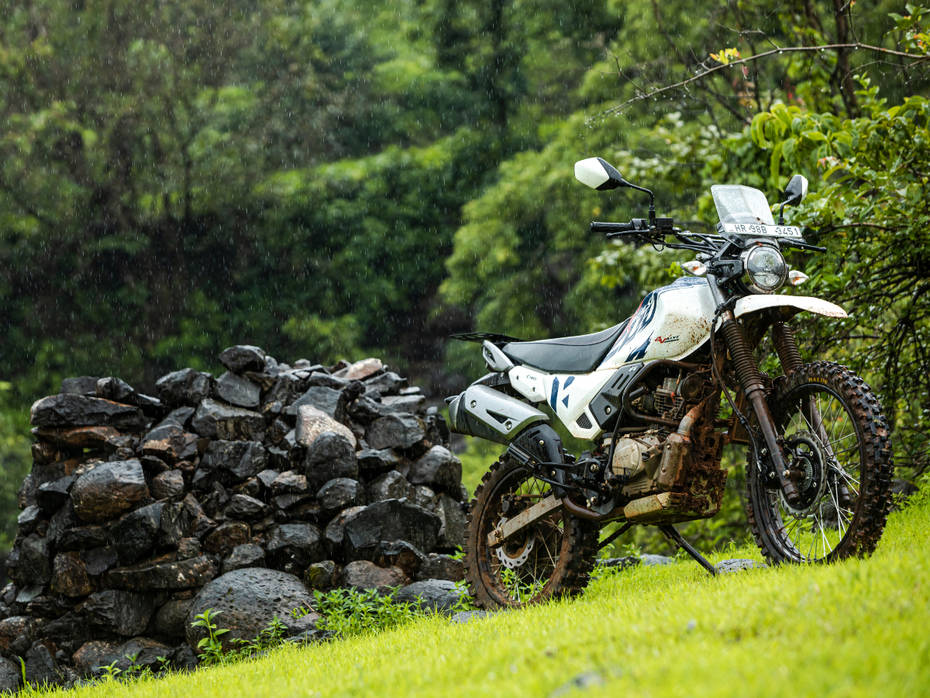 The Mods Since Last Report
Having already fitted 95 percent of the Rally Kit parts on the XPulse upon its arrival, it was about time I did something about the handlebar. If you would've read my report on the Pune Off-road Expedition 2022 (PoE), you would know I did kit the bike out with knobbies but that was quite a while later.
I didn't want a particularly tall or wide handlebar. The objective was a little wider but a bit stronger, something that can take the impacts well without me adding knuckle guards. After a bit of research, I found the Royal Enfield Himalayan's accessory handlebar, the blacked-out one with a brace, to fit my needs the best. It was for Rs 3500 but it did serve its purpose well, more on that later in the article.
Fitting knobbies was another major task checked off. Switching from road-biased tyres to knobbies takes some getting used to and extra caution. And their benefits did pay off when I took them for the real hardcore stuff. The extra challenge of finding a tyre-wallah willing to put in the time and effort to make the switch was evident, as I was refused by some big tyre dealer shops in Baner area. However, the trusty roadside puncture guy was more than happy to do it for Rs 1000, which at that nth moment seemed okay.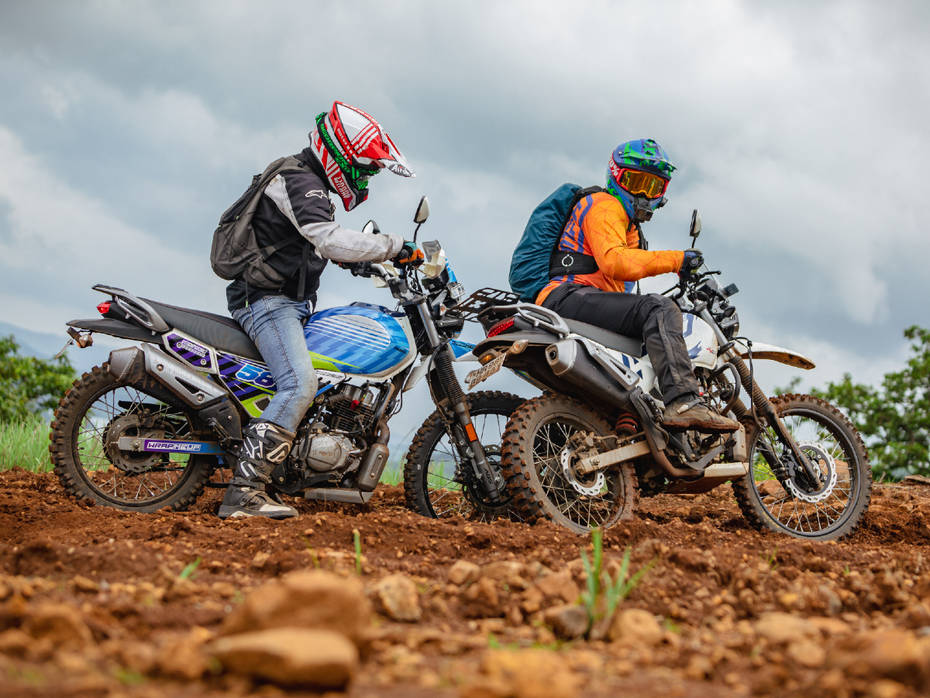 Bruised But Not Done
At PoE, the XPulse was subjected to a lot of the gnarly stuff and given the loose nut that was riding it, it suffered a fair bit of hardship. Firstly, the puncture with the knobbies took another good chunk of rest time away from me and I ended up spending a fair sum getting it fixed (Rs 350 for a new tube and Rs 200 for changing). While that was an easy fix, there are some bits that are going to need more attention.
Firstly, the clutch – it's gone. The XPulse has been notoriously infamous for destroying its clutch plates when faced with long stretches of steep inclines where you need to slip the clutch quite often. This issue has plagued a few of my friends and even when I had the BS6 2V version for a long term test. So, no surprises that when I did get stuck during the harsh enduro section of the PoE, the clutch gave up.
It meant I had to return back to Pune gently accelerating and maintaining a steady speed of around 35-40kmph. And to make matters worse, on the evening of our return from Panshet, there was a massive cloud burst, rising water levels on some of the roads up to my calves, and need I remind you, I was riding the bike with the Rally Kit. So, you can imagine my predicament that I had to battle the weather gods as well as coax the bike home.
And just before the clutch gave way, I had a minor fall on the PoE trail. The sturdy handlebar meant there was no damage or bend in it whatsoever. What it did do instead is bash hard against the fuel tank, leaving a fairly noticeable dent in it. The switchgear housing was also affected slightly.
But credit where its due, the rest of the motorcycle was unscathed. It was the best tool in the circumstances and while there are larger and more powerful adventure tourers at the event, the XPulse was a preferred choice of many there. And that's because of its lightness, easy riding dynamics and peppy nature.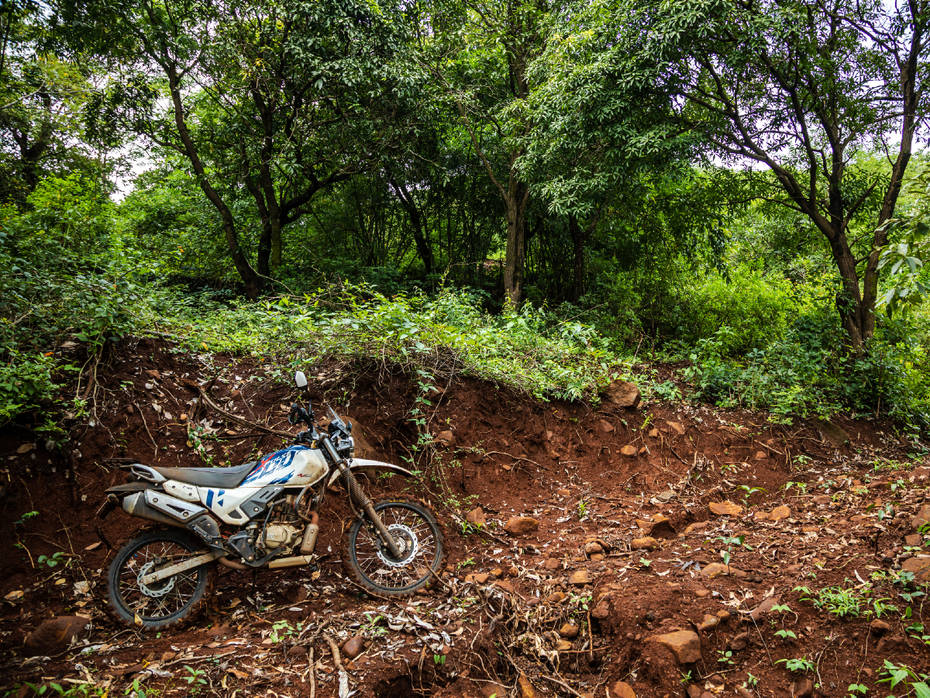 Get latest updates on
the automobile community
Awaiting Return
Hero has since taken the bike for some internal registration purpose. It should be back in a month or two but until then, I am relegated to my personal and trusty Honda Navi. Considering I was towering over traffic, now being the tiniest flea on the road is something I am finding hard to reset. So, Hero, please can I get the bike back soon? Pretty please.
Hero XPulse 200 4V Video Review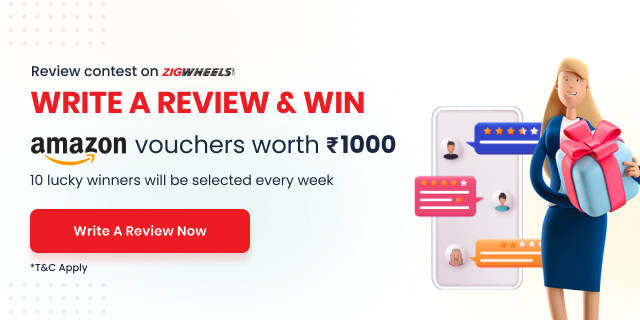 Bikes Similar to XPulse 200 4 V
See what our community has to say!
NEW
India's largest automotive community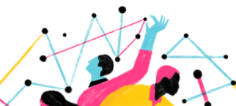 3 Other Things You Might Want To Do