EXCLUSIVE: CFMoto 650NK Road Test Review
---
A stylish streetfighter from a brand you've barely heard of enters a segment with a Japanese monopoly. Is the headline act of a price tag enough to make the 650NK click in India?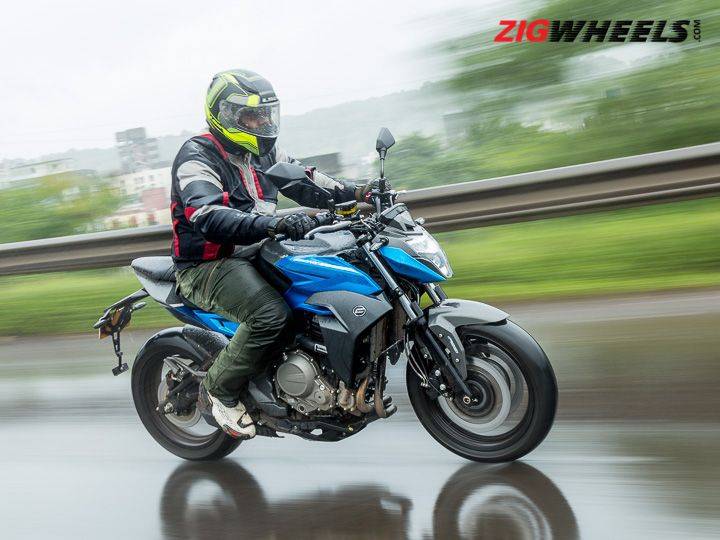 Get latest updates on
the automobile community
That CFMoto is a Chinese brand is enough to burden it with a cloud of scepticism. It was only fair, thus, that I wasn't in a particularly tearing hurry to sample the CFMoto 650NK when it arrived for a full road test. Years of Indo-Chinese ventures have produced results that have often underwhelmed - or left one with an awful aftertaste, in some cases - and I was in no hurry to be disappointed. But, from the vantage point of a rickety chair at a chai stall, I did give the 650NK a generous once-over. Man, it's so good-looking!

'Like a KTM Duke!' I exclaimed in the direction of my colleague Arun, who was quick to point out that the 650NK's lines - like all other CFMotos - have been penned by Kiska Design, the Austrian firm that's also responsible for why KTMs look the way they do. The 650NK is aggressive-looking without any over-the-top elements, and the LED headlight unit and the grey/blue paint scheme with an overall tidy layout makes it look very contemporary. Among the many bystanders was one who enquired whether it was an electric -- and there were more than a handful who believed, going by the badge, that it was built by Force Motors. It isn't, although the sound of a two-wheeled Gurkha does seem nice, no?

But that's not what you came here for, I know, and I shan't keep you waiting. That neatly packaged motor you see is a 649cc, liquid-cooled, fuel-injected parallel-twin built in-house by CFMoto and you get a 6-speed gearbox to extract the best out of that motor. It produces 61.2PS and 56Nm - not overwhelming numbers, you'll agree - and the big task at hand for these output figures is to make a 206kg motorcycle move like its tail is on fire. Nothing of that sort happens, though. Instead, you get engine performance that's strongly similar to (my memory of) the Er-6n and the Z650 that succeeded it. However, if you thought you'd hit gold with a cut-price Kawasaki, you thought wrong. There are differences, and some of them are things you may not be able to ignore.

The first put-off, before you even begin to ride aggressively, is the noticeable lack of refinement. There's a buzz, almost a rattle, between 2-3000rpm emerging from the tank shrouds and the motor itself sounds unrefined at most revs except at the redline. This is particularly bothersome because, in reality, it's quite a fast and tractable motor. It's capable of getting up to thrilling speeds quickly - if not as quickly as the Z650 - and the proof is in the numbers. It goes from 0 to 60 kmph in 2.36 seconds and 0 to 100 kmph in 5.18 seconds -- quick, but just not as quick as the Z (0 to 100kmph in 4.48 seconds). In-gear acceleration is also very impressive, with the 650NK clocking 30-70 kmph in 3rd gear in just 3.71 seconds and 40-80kmph in 4th gear in 3.64 seconds. It feels fairly involving in the process of racking up speeds, too, but all along, you are kept longing for a sign of premiumness or refinement, neither of which arrives.

Ridden very hard, the 650NK surely impresses. The motor sounds nice close to its redline and there is a distinct whine to the motor that makes you hunt for opportunities to twist the throttle wide open. It also does a great job of managing heat, and even in chaotic monsoon traffic, it refused to set one's limbs on a slow roast. Also noteworthy is that it returns 20.39kmpl in the city and 24.79kmpl on the highway, but thanks to the large 17-litre fuel tank, it's good enough for a range of over 300km in the real world. On another note, those of you seeking a thrilling exhaust soundtrack will be disappointed: there's none of that Benelli faux inline-four magic here and it sounds more like a Kawasaki 650 than anything else.

Speaking of hard riding, there is yet another letdown in store and that is the gearbox. Even with an undemanding riding style, the gearshift quality feels notchy and the clutch, too, is unreasonably hard to engage and modulate. You won't be bothered by this on open roads but if you do by some misfortune run into a traffic jam, your clutch fingers are in for an intense workout. Outside of cramped urban environs, though, the NK is quite delightful, if you can ignore the vibes. It clocks 100kmph at just 4000rpm and even at 130-140kmph, it feels at ease. To summarise, there's no doubt that the 650NK is enjoyable in both the city and out on the highway and it will give you a great first taste of big-bike thrills. However, what it's missing, and this is something you will notice, is that polished feel.

While it certainly lacks sophistication at the heart of the matter, it redeems itself by coming across as quite a natural handling package. It doesn't take an advanced rider to explore the 650NK's friendly handling and, despite the surprisingly uncomfortable riding position (it's a naked, after all), the 650NK is instantly a whole lot of fun as a cornering package. Turn-in is intuitive despite the NK's girth and stability is largely uncompromised save for very aggressive cornering, when the soft suspension really begins to act up. Speaking of which, CFMoto hasn't offered top-spec suspension components on the NK, with a conventional telescopic fork and a preload-adjustable monoshock being employed.

The ride quality is pliant over most surfaces although an inattentive approach towards sharp bumps, speed breakers or potholes is met with the suspension bottoming out quite vocally, which is not a nice feeling on a bike in this class. This discomfort is aggravated by the rider's seat which is quite sharply raked at the rear, forcing you into the fuel tank. And your pillion will definitely not enjoy his/her perch because there's limited room on offer and what's available is as hard as rock. Thankfully, the seat height, at 815mm, is decent enough for riders of all sizes although the limited steering lock on offer is bothersome. With a 2.7m turning radius on a 206kg motorcycle, u-turns are quite the task, especially if (God forbid) there's an incline involved.

A surprise package, though, is the choice of tyres on offer. Spotting 'CST Adreno' etched on the sidewalls of the 120/70R17 (front) and 160/60R17 (rear) tyres wasn't the most confidence-inspiring sight, I must confess, but they held up very well even under copious amounts of rain and over imperfect road surfaces. What does hold you back from taking cornering liberties are the brakes. The twin disc setup (with a rear disc and dual-channel ABS, of course) ticks the right boxes on paper, but in the real world, it lacks the feel and progression you need, especially on a bike with this level of potential. While it has ample stopping power - it does stop in 30.1m from 80kmph and 17.21m from 60kmph (figures that are on par or better than the Z650) - the lack of modulation is a deterrent every time you want to push the NK's performance envelope.

Agreed, not everyone is interested in pushing envelopes. Some of you perhaps just want a motorcycle of this class for its presence and big-bike feel, and that's only fair. In this regard, the 650NK is a hits-and-misses package. It scores very high in the looks department and it is, largely, quite tidy as well but, as is the pattern with every other aspect of the NK, it's not perfect here either.

The very first thing you will notice is the LED headlight, and it's a big disappointment. The low beam is virtually non-existent and even the high beam lacks the intensity and throw you need to be able to enjoy a night ride. What's also not nice is the rather out-of-place switchgear. It may well be robust (time will tell) but it looks very dated, especially on a cool Kiska Design motorcycle. Interestingly, there's a button for what appear to be riding modes ('E' for economy, 'S' for sport) on the LHS switchgear pod but it should have just said 'N' (for nothing) because it made no difference to the performance whatsoever. The digital display definitely gels with the rest of the NK's styling but the white-backlit unit is too slim and compact. As a result, the readouts appear cluttered and are hard to read on the move, and despite the backlight brightness being adjustable, it's just not bright enough in daylight. Lastly, the handlebar itself is oddly curved and isn't wide enough, which doesn't let you indulge in the NK's handling potential despite the assurances from the chassis and tyres.

But wait, isn't the 650NK priced at Rs 3.99 lakh (ex-showroom)? And doesn't that make it roughly Rs 1.7 lakh cheaper than the Kawasaki Z650? The compromises, therefore, are fair, right? Not exactly. That Rs 1.7 lakh extra gets you not only 6PS or 10Nm more (or a 16kg lighter motorcycle, if you please) but also a higher degree of premiumness and, above all else, the dependability of an established Japanese manufacturer with a respectable service network. That's not to doubt CFMoto's ability to match up - it certainly appears to have a fleet that will impress - but the proof of the pudding is in eating it, right? Right now, before we can blindly recommend it, the 650NK does most things right to fit in as an intermediate stepping stone into the world of proper big bikes. However, it doesn't feel like a well-rounded, polished motorcycle. The problem is not that it's Chinese but that it lacks the finesse, the attention to detail a modern-era motorcycle is expected to have. CFMoto certainly grabbed eyeballs with that shocker of a price tag but it'll have to do much more to hold our attention. Looks like the BS6 version that is likely to crop up next year has its work cut out for it.
CFMoto 650NK Video Review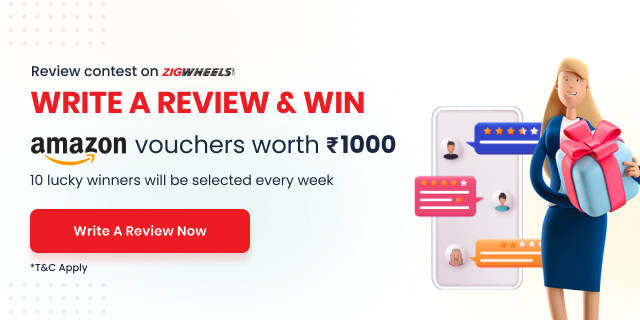 See what our community has to say!
NEW
India's largest automotive community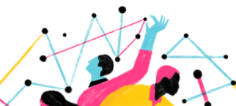 2 Other Things You Might Want To Do