Ather 450 Electric Scooter: First Ride Review
---
Does an upstart company from Bengaluru have what it takes to change everyone's perception about electric scooters? After sampling the Ather 450, we certainly think so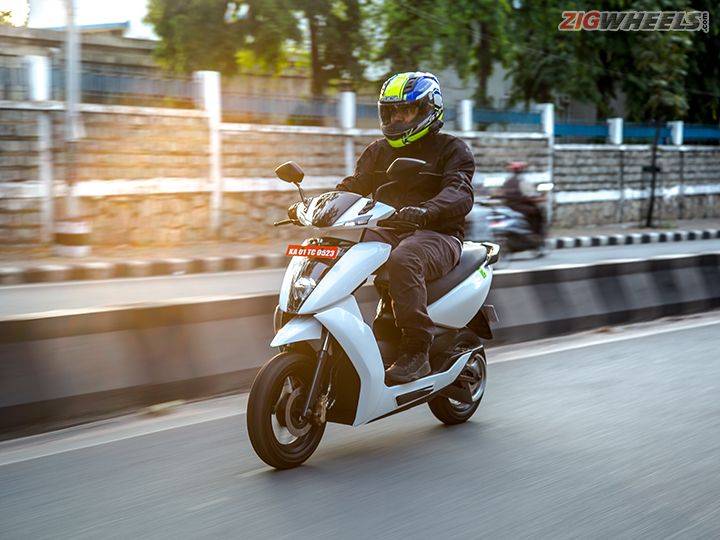 Electric vehicles, and electric scooters especially, have generally had a very bad reputation in India at least. Most people associate electric scooters with the cheap, flimsily built glorified bicycles that would struggle to keep up with a half-decent sprinter. But they don't have to be, as Bengaluru-based Ather is proving with their first pair of electric scooters - the 340 and 450.

Now both the 340 and 450 look (nearly) identical and possess the same set of features as well as mechanicals, barring their battery capacity and motor outputs. But since we rode just the 450, we'll be focusing on that.
What primarily differentiates the 450 from other electric scooters is that the folks at Ather haven't concerned themselves with creating just another "me too" product. The approach here has been to craft an electric scooter experience that will rival, if not surpass, any conventional petrol-powered scooter. It's all about subverting your expectations about what an electric scooter should be. But just what are these expectations?
Everyone thinks electric scooters are slow
The 450 can manage a real, GPS-measured top speed of 80kmph. In fact, in our first ride, we actually managed to clock close to 90kmph on the speedometer, so we're inclined to believe Ather's claims here. Even in terms of acceleration it's really quick too, with a claimed zero to 40kmph time of 3.9 seconds. To put that into perspective, that's quicker than all the scooters that we've tested except for the TVS NTorq and the Aprilia SR150. The folks at Ather also mentioned that it'll reach 60kmph in around 9 seconds, which put it easily at par with the best of the 125cc scooter class.

But just how does it manage that? Well, the 450 packs a motor capable of producing a sustained 3.3kW of power (with a peak power output of 5.4kW), and a peak torque of 20.5Nm right from zero rpm. It's connected to the rear wheel through a belt drive system and a two-stage reduction. The 450 is able to manage these sort of acceleration figures even though Ather has programmed the initial response from the motor to be a bit easy. But the more impressive part is the roll-on acceleration. There's instant response every time you roll on the throttle when in motion, and the scooter leaps ahead of pretty much everything else in traffic. While we don't have numbers to back this up, we certainly believe the 450 will be quicker in this scenario than any other Indian scooter.

You even get a bit of "engine braking" when you roll of the throttle as the motor recharges the batteries. Honestly, the amount of mental adjustment required to hop off a conventional scooter onto this electric scooter is almost nonexistent. The only thing you have to do is get used to the idea of not having any engine noise or vibrations.
Everyone thinks electric scooters can't go too far on a single charge.
According to ARAI certification, the 450 has a range, on full charge, of 107km. But that's under ideal test conditions. According to Ather, in the real world, the scooter can easily do 60km in normal mode; while in Eco mode, that range extends up to 75km, which isn't bad for an urban scooter at all.

The 450 packs a 2.4 kWh lithium-ion battery pack located in the floor of the scooter, which is encased in an IP67-rated aluminium housing that protects it from the elements. And in our first ride this battery really managed to deliver on its claimed range, even though we were riding it flat-out for quite a while. Ridden sensibly, it'll be quite possible to exceed Ather's claims.
Everyone thinks they take forever to charge.
This has been a major concern on everyone's minds when it comes to electric vehicles. And to a certain extent, it does hold true with the Ather 450 as well, if you're charging it on a 5-amp AC connection (in your home or anywhere else). In this scenario, a depleted battery takes 2hrs 40mins to charge up to 80 per cent, while a 100 per cent charge takes 4hrs 18mins. Still, considering the real world range you're getting in return, this isn't too bad.

But Ather is also working on providing a DC quick charging infrastructure, and so far, they've set up 30 such locations within Bangalore, with more on the way and other metros following suit soon. Using one of these "Points" on the Ather Grid it's possible to get up to 80 percent battery capacity in just an hour - or 1 minute of charging for every kilometre of range, as Ather puts it. Plus, these are located at cafes, restaurants, malls, which means you can comfortably spend some time while your scooter recharges.

Ather has packaged the charger into the scooter itself, so you don't have to carry it with you separately. And the battery management system, designed in-house, is rather smart when it comes to charging the scooter. If the battery has become too hot, or if one particular cell isn't at par with the others, the system can vary the charging strategy to optimise efficiency and battery life. It also tries to ensure that all cells discharge at the same rate when the scooter is being ridden.
Everyone thinks electric scooters have terrible ride and handling.
With Ather, it wasn't about simply slapping on an electric powertrain in a regular scooter. The 450 has been really built to be an electric scooter from the ground up and its underpinnings reflect that. Rather than a conventional underbone chassis, it sports a combination of tubular steel (for the steering head and down tubes), cast aluminium spars (for the floorboard) and even a cast aluminium trellis (for the subframe). Heck, even the battery is an integral stressed member of the chassis as it sits low in the floorboard. That, along with the placement of the motor and power electronics, keeps the centre of gravity of the scooter really low and also endows it with a near-perfect 51/49 front/rear weight distribution with zero lateral offset.

In the suspension department, its telescopic front forks might not be anything new for scooters, but its rear monoshock is centre-mounted to a cast aluminium swingarm - almost like a motorcycle. It's not a light scooter by any means at a 118kg kerb weight. But you rarely feel the weight because it's all low down in the scooter.

Suspension setup is definitely on the firmer side, so on good roads it feels absolutely fantastic. But on bad roads too, it feels pretty damn good. And that's partially down to that progressive spring in the rear monoshock, which is softer in the initial uptake, but stiffens up as it compresses further. The ride never feels jarring even once and it does a great job of not transferring any jolts on to the rider. Clearing large speed breakers isn't an issue either, as its ground clearance of 160mm is at par, if not better, than most conventional scooters.

Even with its wheelbase of 1278mm, which sits in the upper spectrum of conventional petrol-powered 125cc scooters, the 450 manages to feel quite nimble in the city. You can dart in and out of traffic without any problems, yet at the same time, it feels plenty stable. It might not have the outright handling stability of something like the Aprilia SR, and that's down to the 90/90-12 sized tyres at both ends. But the choice of rubber is understandable, as it provides low rolling resistance, and you wouldn't want to trade range just for some cornering shenanigans.

The 450's 12-inch wheels are equipped with a 200mm front disc brake and a 190mm disc at the back, and Ather offers combined brakes as standard. Feel from the front brake is fairly progressive and bite is decent. The rear brake, though, has a tendency to lock up rather quickly under hard braking.
Everyone thinks electric scooters simply don't have the convenience of regular scooters.
Based on the riding position, you'd be hard pressed to differentiate this from any other regular full-size scooter. The floorboard is a bit on the higher side, which means you sit a bit knees up, and if you're on the taller side, the handlebar does dig a bit into your thigh while taking U-turns. But it's something you can easily live with. The riding position, thanks to a seat height of 765mm, should be accessible to riders of all heights, and the seat itself is very comfortable for both rider and pillion. The pillion seat, though, deserves special mention as the posture at the back feels extremely natural thanks to the position and space of the pillion footboards (which are actually part of the floor spars). There's space abound for even the largest pillions and we're going to go out on a limb and say that it offers the best backseat experience that we've had on any scooter, not just electric.

To top that off, it gets the largest underseat storage that we've seen in any scooter till date - a whopping 26 litres - that's enough to fit most full-sized international-spec helmets. The boot also has rubber-lined cubby holes on either side for mobile phones and such, and there's also a smart rubber strap to carry the emergency charging cable with you. We also love the fact that the seat extends beyond the vertical when you open it, so it happily stays open by itself. Even the floorboard has enough space for a fairly large bag, and if the folks at Ather are to be believed, a gas cylinder as well.
Everyone thinks electric scooters are low on features.
This is one area where the Ather 450 impresses more than usual actually. It has a 7-inch touchscreen for the dashboard, running a resolution of 800x480 pixels, with a built-in data connection and Google Maps. With Ather's own navigation interface overlaid on the best map system in the world, the scooter offers a fantastic navigation experience, using either the touchscreen itself, or pushing guidance data to it from the accompanying smartphone app. Plus, the map also shows all nearby charging points on the Ather Grid. The phone app can also show you all scooter stats and even lets you know how much the battery has charged, no matter how far away you are from the scooter.

But an absolutely mindblowing feature is the reverse assist system. Say you need to back up a slope where you've parked - just swipe into the reverse assist mode from the touchscreen. Alternatively, you could hold down any brake lever, hold the indicator kill switch and push the starter. When you give it throttle, you can move backwards at 2kmph. And you can switch between reverse and a 5kmph forward mode by just clicking on the starter button.

Ather has built the 450 to be a smart scooter and at the heart of that is a lot of data. While your location data is stored locally (and not shared with the company), data from other sensors - a total of 46 of them, including a 6-axis IMU, is! This has allowed Ather to develop algorithms to understand your riding style and actually calculate a realistic range estimation. And this data also lets Ather assess any problems with your scooter remotely, while its built-in connectivity also allows them to push software updates to the scooter over the air.
Everyone thinks electric scooters are ugly.
Ather's mantra has been about an absolutely clean design. The front end is quite narrow, flanked by a pair of floating panels running from the apron to the back of the floorboard, which lend the 450 a sense of mass. The contrasting green and black touches to the white body look very smart, and overall, the aesthetic is, simple, futuristic, yet eye-catching. If we had to nitpick, then the really slim and high-mounted front mudguard does look a bit odd. And the skinny tyres make for slightly odd proportions at the back. But out favourite part of the design has to be the absolutely minimal branding you find across the scooter, and of course, its slim LED tail light which integrates into the turn indicators along the rear bodywork. We can't remember the last time we saw so much thought put into the design of any scooter.

Everyone thinks electric scooters are cheaply built.
Every little detail on the 450 has been built to perfection - from the 4-bar link side stand that fits flush into the side of the scooter, to the green aluminium frame on which the seat hinges, to the overall quality of the paint and plastics. It's that little attention to detail that makes the Ather feel so special. Take for example the little flap that covers the charging port. It's just a piece of plastic, but it's put together so beautifully. And even the seat - the way it closes with a "thunk" - it almost sounds like the door of a premium car. Overall, the build quality here is just top notch.

And everyone thinks electric scooters are cheap to buy.
The Ather 450 is priced at Rs 1,24,750 on-road, and will only be available in Bangalore at the moment. There are plans for launching the scooter in Chennai and Pune next, but that will have to wait for a few months till they set up (at least part of) the Ather Grid in those cities.

The price might seem a bit much, but you are getting quite a bit for your money. Firstly, the company will set up a charging "Point" at your place, which albeit providing a standard 5-amp AC charging current, will have Ather's smart authentication services built into it. Then you also get a 5-amp AC emergency charging cable. And you get 1 year of their subscription service (which otherwise costs Rs 9912 per year) as part of the package as well. This service includes all charging costs (whether on the Ather Grid or at home), door-step service, labour, consumables, data services and even roadside assistance.
Ather has also launched the 340 at Rs 1,09,750 (on-road), and you can find out more details about that in the launch story here.
Final thoughts
When you're exploring new frontiers of automotive technology, and electric is that next new frontier, you really can't start from the bottom-up. Take an example of Tesla. Now the people at Ather don't like to be compared to Tesla, but it's quite a fitting analogy. Tesla didn't make the first electric car, nor did they make the cheapest one. But they made the Model S - the most capable and premium electric car in the world, which suddenly made electric cars extremely cool and aspirational. Without the Model S first, there would be no Model 3, which is on the verge of making electric cars mainstream.

And that's exactly what Ather has done with the 450. They have made the most premium and desirable electric scooter that the country has ever seen. And with that, they've made a product that should really broaden the appeal of electric scooters. But more than anything, what they've built, is the coolest scooter in India today. So if being an early adopter for what is clearly a slice of the future, and a great future at that, appeals to you, then Ather is certainly worthy of your attention… and money!
See what our community has to say!
NEW
India's largest automotive community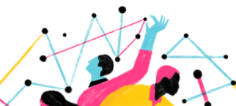 7 Offers Available