What's The Right Type Of Motorcycle For You?
by Niraj
Jul 3, 2018
Views : 3763
---
Choosing a motorcycle can be difficult. Our list might make things easier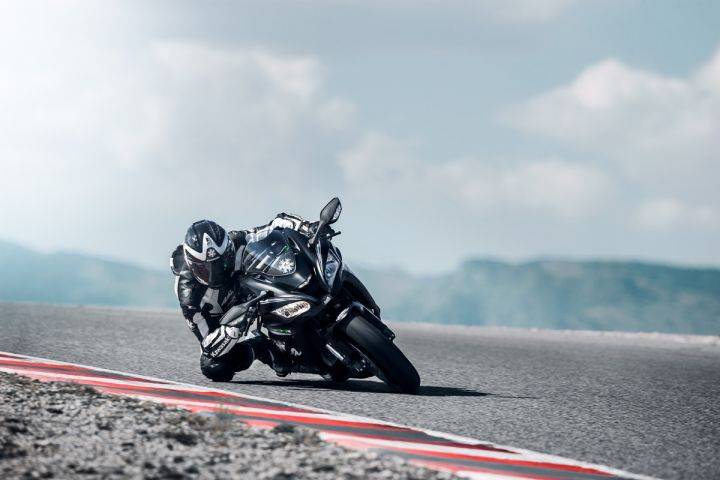 While it is easy to classify all motorcycles under one banner, that should never be the case. There are many motorcycles which are designed to serve different types of riding in today's world. If you don't have a clearer picture of what type of motorcycle you should go for, our list ought to make things clearer for you.
Hyper Sports

These motorcycles are built only with one purpose: try and beat the sound barrier. If you think we're exaggerating, some of these beauties can sprint from standstill to 100kmph in less than 2.5 seconds and reach a top speed of 300kmph. If that isn't enough to blow you away, quite literally, we don't know what is. To give you an example, the gas turbine-powered MTT Y2K produces 320PS of power and has clocked a top speed of 365.3kmph!

But designing a motorcycle like this isn't easy. A serious amount of hardware is essential, which can sometimes add up to the weight of the motorcycle. For example, the 310PS-producing Ninja H2R weighs 216kg (kerb). Then there is also the issue of pricing. Most of the hyper sports motorcycles cost the moon. The H2R retails for Rs 69.80 lakhs, while the Ducati Superleggera used to go for Rs 1.12 crore!
Examples - Ducati Superleggera, Kawasaki Ninja H2R, MTT Y2K and the BMW HP4 Race
Superbikes

Every motorcycle enthusiast has sought after a MotoGP or a WSBK race bike at one time or the other. After all, they signify the epitome of motorcycle engineering. However, unless your net worth is similar to that of a small nation's GDP or if you're already an established racer, looping around on a race bike always remains a fantasy. This is where superbikes come in. Without the added impracticality of a hyperbike, superbikes manage to push the limits of street legality.

The new Ducati Panigale V4, for example, is derived from the company's Desmosedici MotoGP bike. This 1103cc, four-cylinder motorcycle churns out a mind-boggling 217PS of power and 120Nm of torque! Unlike many of the hyper sports bikes, these motorcycles are built from lightweight materials and don't require you to sell your house to buy them. For example, the Kawasaki ZX-10R costs just Rs 12.80 lakhs, while the Ducati Panigale V4 starts for Rs 20.53 lakh.
Examples - BMW S1000RR, Ducati Panigale V4, Aprilia RSV4, Kawasaki ZX-10R and the Honda CBR 1000RR Fireblade.
Super nakeds

One of the fastest growing segments, super nakeds are derived from superbikes but come with the practicality of a street bike. For example, the lethal Yamaha MT-10 packs the R1's 998cc cross-plane crank four-cylinder engine, with more bottom end and mid-range torque. Super nakeds also ditch bulky fairings for a more minimal bodywork. Although this does help in easy manoeuvring within city limits, the lack of a fairing or windshield often leads to less aerodynamic help on the track and out on the highways.
Examples - Aprilia Tuono, Yamaha MT-10, KTM Superduke.
Tourers and Cruisers

Built to munch miles with comfort, Tourers are essentially two-wheeled saloons. While still a motorcycle, these bikes come packed with a ton of features that would make any car proud. The Indian Roadmaster, for example, comes packed with a 300W premium stereo system, navigation assist, reverse brakes, 7-inch touch screen instrument cluster with glove support, lots of storage and more. Sounds too intense?
Examples - Honda Gold Wing, BMW K 1600 B, Indian Roadmaster, Harley-Davidson Road Glide

Cruiser can be best described as a less intensive version of a tourer. While they both are designed for an open road and a relax ride, cruisers are built to do it with more old-school charm and charisma. Harley-Davidson motorcycles serve as a good example of this. Packed with their old thudding V-Twin engines, these motorcycles are designed to give you that old-school motorcycling experience like no other. They also often are a basis for custom motorcycle projects, giving it a more personal connection with its owner.
Examples - Harley-Davidson Fat Boy, Indian Scout, Moto Guzzi Eldorado and the Triumph Thunderbird Storm
Sport Touring

If covering a whole lot of distance at sombre speeds sound boring to you, this segment should do the trick. As the name suggests, sports tourers pack best of both worlds: the performance of a superbike with the convenience of a tourer. The Kawasaki Ninja H2-SX for example packs a second-generation supercharged, in-line four motor that generates 200PS of power at 11,000rpm.

While those may sound superbike numbers, the H2-SX's motor is tuned to offer smoother delivery with better low- to mid-range tractability while also being more fuel efficient than the Kawasaki Ninja 1000, which definitely comes to aid while touring long distance. Sport tourers also comes with more upright positions, wider handlebars and softer seats for a more comfortable ride. Adding to the touring front, these motorcycles also come with large capacity fuel tanks, bigger windshields and panniers.
Example - Kawasaki Ninja H2 SX, Kawasaki Ninja 1000, BMW S 1000 XR, Suzuki Hayabusa, Kawasaki Ninja ZX-14R
Scramblers

What characterizes a Scrambler best is its ability to transform from a road bike to an all-terrain motorcycle. These possess the ability to go from crossing a stream, wading through a muddy path to taking a spin around the corner in the city centre. The Ducati Desert Sled for example comes with longer suspension travel, knobby tyres and an upright seating position, which helps it make for a capable off-roader.

Visually, the goal of a scrambler is to be as purposeful as possible and lose all the unnecessary features. After all, scramblers are built out of necessity. Hence, they are always stripped down, lightweight and simple in design. However, while scramblers can go off-roading, they are not out-and-out off-roaders. For that, you may want to look at...
Examples - Ducati Desert Sled, BMW R nineT Scrambler, Triumph Street Scrambler

Adventure Tourers

Touring isn't always about sticking to where the road leads us. Sometimes you have to get dirty, and this is where these beauties come in. Built solely for enthusiasts who voluntarily choose to take the toughest of terrains, these bikes feature long travel suspensions, lower seat height and an upright dynamic position. A good example of this is the Kawasaki Versys X-300, which we found as much, if not more, impressive off the road than on it. Triumph's Tiger 800 and 1200 series too strikes this balance perfectly.
Examples- BMW R1200GS, Triumph Tiger 1200, KTM 1290 Adventure, Triumph Tiger 800

Modern Classics

Carrying forward the California style of cruising, modern classics offers a unique combination of old and new. Take the Kawasaki Z900RS for example. Inspired by the Z1 of the 70's, the Kawasaki Z900RS is one beautifully designed motorcycle with its classic round headlamps, twin-pod instrument cluster and a teardrop-shaped fuel tank. But don't let the old charm fool you. The Z900RS also comes packed with features like a fully digital instrument console, traction control, ABS and more. To put it simply, these motorcycles are built to be up with the times while maintaining their retro charm
Examples - Kawasaki Z900RS, Triumph Bonneville T120