Volkswagen Unveils Next-Gen Vento; Called Virtus
Nov 17, 2017
Views : 10708
---
It was a matter of time before Volkswagen slapped a boot onto the derriere of the new Polo. Say hello to the Volkswagen Virtus that debuted in Brazil!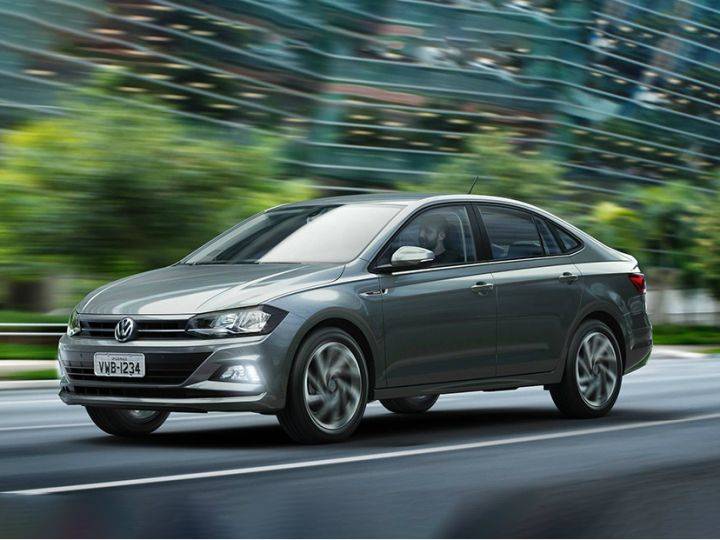 The Virtus is two things - unmistakably Volkswagen, and really well-equipped. First, because, look at it. Second, well - look at it!

In terms of design, there's not much to the Virtus other than being a Polo with a boot. The face is familiarly droopy, but the bumpers have been given a slight nip and tuck to give the sedan its own identity. From the side, it's evident that Volkswagen was gunning for a coupe-ish silhouette. The roofline dives into the boot, which if we may add, is integrated quite well. Usual VW design traits including a crisp shoulder line and a deep-set light catcher tie the side profile together. Over to the rear, there's an uncanny resemblance to the new Audi A4. But, that's not a bad thing, is it?
The Virtus, much like the Polo, is based on Volkswagen's MQB platform. If you're a VW nerd, and want the specifics - it's underpinned by the smallest MQB platform there is - the A0. And, if you are said nerd, you'd know that the platform is shared with the new Polo that debuted five months ago.

But, Volkswagen has stretched the wheelbase to make for more room inside. By a full 84mm at that. At 2650mm, the Virtus' wheelbase is not just bigger than the City and the Verna by a full 50mm, but also larger than the Jetta's! Compared to the Polo, the length has gone up by a whopping 427mm, which means the Virtus is home to a big 521-litre boot.

On the inside, the Virtus shares a strong resemblance with its hatchback sibling. The layout of the dash, placement of switches and the general theme of the cabin is nearly identical. On the features front, the sedan gets a large 10.2-inch display where you'd normally find the instrument cluster, and an 8.0-inch touchscreen infotainment system. The usual goodies such as automatic climate control, auto-dimming rearview mirror, rear AC vents, cruise control, et all - are all present on the new Virtus too.
Now, let's answer the all-important question: Is it coming to India? Simple answer - we don't know. Yet. That's because the fate of the Virtus in India - oddly enough - lies in Skoda's hands. At the launch of the Kodiaq, Skoda India did confirm it was looking at localising the MQB A0 platform. Yep, that's what they're aiming for after their plans of using Tata's AMP didn't bear fruit. So, if Skoda pull it off, Volkswagen stands to benefit as it not only gets to use the platform for the Virtus, but for the Polo as well. And, as we know - both cars desperately need an update.