Twenty Two Kymco: The Electric Joint Venture Explained
Oct 22, 2018
Views : 5402
---
New products to be jointly developed by the two brands. Flow to now come with iONEX technology.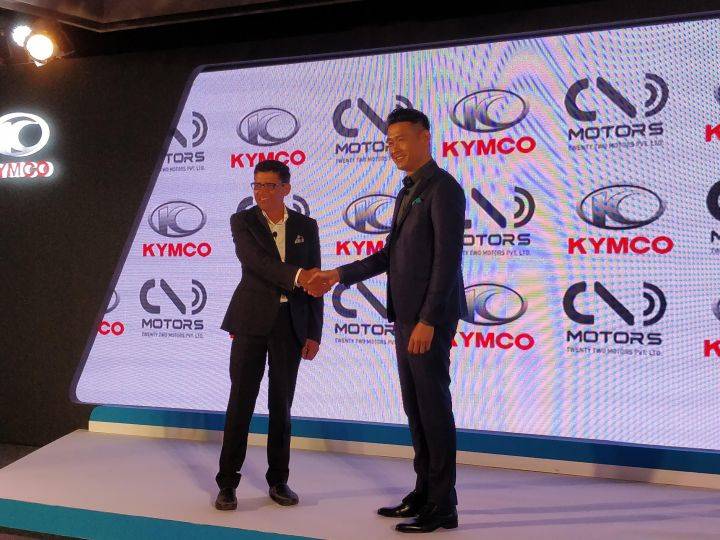 Twenty Two Motors and Kymco announced their joint venture a couple of days ago. The joint venture aims to take the two-wheeler electric mobility to the next level in India. For those unfamiliar with the Kymco brand, we had reported on the new iONEX technology developed by Kymco which aims to eliminate charging times altogether. We had also met the Chairman, Allen Ko, back in April and questioned him on his India plans.

Back then, he had stated that the company is looking for a suitable partner to enter the Indian market to understand how a complex market like ours works. Now, however, Kymco has found the partner -- but what does it mean for the market and the consumer? What kind of products will the JV spawn? Will it be electric only? Let's take them one by one.

How will this JV help electric mobility?

Two of the major concerns with any electric vehicle are range anxiety and charging times, and the Flow, Twenty Two Motors' first electric scooter, is no different. But Kymco has a solution to that problem. It is called iONEX and it was unveiled at the Tokyo Motor Show this year. The iONEX solution is simple. It is essentially a plug and play battery that can be swapped at the battery swapping booths should the battery in the scooter run low. This helps eliminate charging and waiting times, thus eliminating range anxiety. The system also allows customers to take an extra battery along for longer hauls.

The Flow will now get iONEX batteries?

Yes, Twenty Two aims to use this technology in the Flow to make electric scooter more appealing to customers. The batteries will be imported in the first phase with localisation set to begin early next year. A significant amount of research by both firms will also help tailor the iONEX system to Indian riding conditions. There will be no change to the price of the Flow.

What about charging infrastructure?

According to Praveen Kharb, CEO, Twenty Two Motors, the company will start with developing charging infrastructure in Delhi first. They aim to have a charging point every kilometre. iONEX battery booths will be scattered around all strategic areas of the city and the company will provide two battery packs and a home charger with the scooter. The extra pack can be used as the swappable unit.


But what if someone damages the battery and replaces it with a working one?
Again, according to Praveen Kharb, the life of the batteries will constantly be monitored as all batteries are connected via a cloud-based system. Any damaged batteries in the iONEX booths will be repaired by the company.

Will they be developing products for India as well or just tech solutions?
According to Allen Ko, Chairman, Kymco, the two companies will be developing products for India. Kymco will provide the technology and powertrain R&D while Twenty Two Motors will play a major role providing market intelligence and help in tailoring products to Indian riding conditions and customer demands. In addition, Kymco has also invested $ 15 million in Twenty Two Motors, making the Taiwanese two-wheeler manufacturer a significant shareholder in the company. But yet, Allen Ko intends to rely on Twenty Two Motors for its India expertise. The JV will be looking at developing products and setting up a plant together as well.

Will they only develop electric scooters?
Nope, Allen Ko categorically told us that Kymco and Twenty Two Motors will be jointly developing petrol-powered scooters as well. But those will be premium products and will not be vying for the mass market shares in the Indian two-wheeler industry.

How does it all look?
Honestly, it looks quite promising, for the simple reason that there is actual capital investment involved on Kymco's part and it is not just an MoU. Twenty Two Motors is now partly owned by the Taiwanese automaker, which is as strong a evidence as any to Kymco's commitment to the Indian market. And we can testify to the company's high quality products as we rode the flagship AK 550 back in April. Currently the JV intends to focus on electric mobility. With the Flow adopting the iONEX platform, and the two companies' commitment to develop more products for India, the EV two-wheeler segment just might finally get its much needed boost.


More on 22Kymco Flow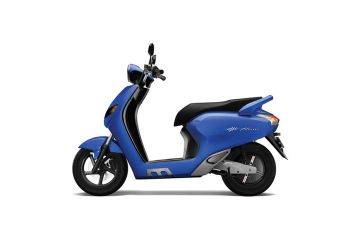 Rs. 74,740 Onwards
Ex-showroom, Delhi