Aston Martin DBX Enters Pre-production, To Be Launched Later This Year
Jun 13, 2019
Views : 1593
---
Aston Martin's First SUV To Debut in Late 2019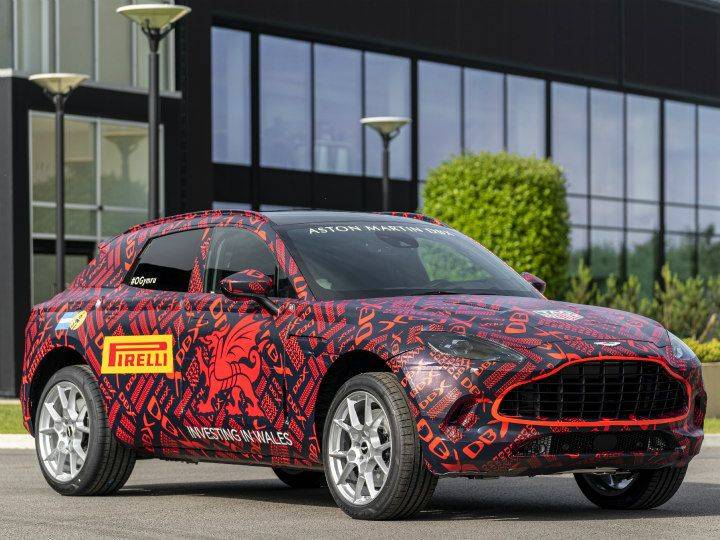 Will be the first vehicle produced at Aston Martin's new St. Athan Wales factory.

Spied test mule still sporting a camo livery with fake paddings to hide the real shape of the SUV.

Likely to only get 4.0 V8 option initially with a 5.2-litre V12 and a third hybrid option to be introduced later.

Will rival the Bentley Bentayga, Lamborghini Urus and the upcoming Ferrari Purosangue globally.
In November of last year, Aston Martin had confirmed the debut of its first ever SUV which will rival the likes of the Lamborghini Urus, called the DBX. Since then, the new SUV has undergone a variety of tests beginning in Wales. As we inch closer to its debut, Aston Martin has now started pre-production of the much-anticipated SUV at its recently commissioned factory at St. Athan. The DBX SUV will also be the first vehicle to be produced at the new facility in Wales, which will also be the sole production hub for the SUV as well as future models like the electric Rapid E.
Recent images of the DBX indicate a small SUV that is still sporting a camo livery with many fake panels to disguise its actual shape. The Aston Martin DBX is the fourth car out of a total of 7 to be introduced under Aston Martin's Second Century Plan. The first car was the DB11, followed by the Vantage facelift and the DBS Superleggera. After the DBX, the Vanquish supercar is next on the list, followed by another SUV and a sedan from Aston Martin's sub brand- Lagonda.
The DBX is also likely to borrow some interior as well as electronic bits from Aston Martin's long-time partner Mercedes-Benz. The DBX is also expected to sport a more conventional door layout for its production model, unlike the swoopy 2-door layout seen on the concept car in 2015.
The Aston Martin DBX is likely to get only the AMG twin-turbo 4.0-litre V8 engine at its initial launch with the in-house 5.2-litre twin-turbo V12 variant to be available later on. A third hybrid variant with some performance goodies may join the lineup later down the line.
Aston Martin is expected to debut the SUV towards the end of the year. It could mean that we may not see it at the Frankfurt Motor Show in September 2019. After launch, it will go up against the likes of other high-end SUVs like the Bentley Bentayga, Lamborghini Urus and the upcoming Ferrari Purosangue in international markets.
Add Your Comments