James Bond Doesn't Have To Worry About Potholes Anymore!
Aug 21, 2019
Views : 1820
---
The Aston Martin DBX is the British manufacturer's first ever attempt at an SUV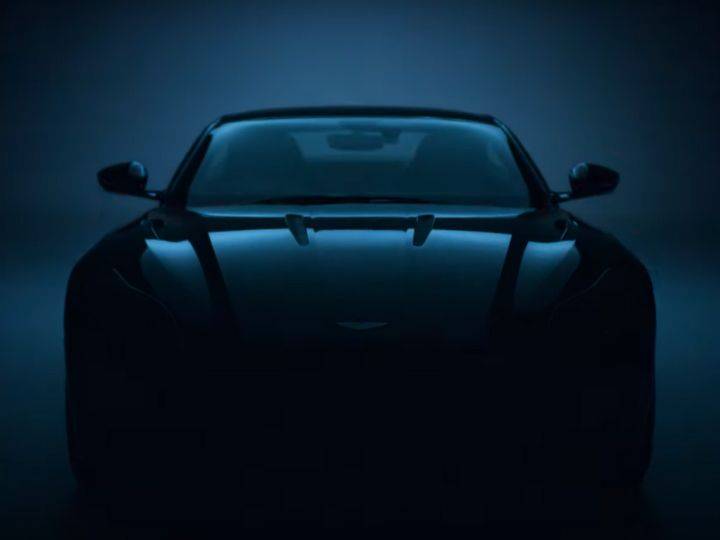 Worldwide debut will happen in December.
The DBX will use an AMG-sourced 4.0-litre twin-turbo V8.
Will be the first Aston to feature all wheel drive.
SUVs are the rage in this day and age where more and more sports car makers are now jumping onto the bandwagon. Porsche did it years ago with the Cayenne before anyone even thought of it. Lamborghini went all out with the Urus, which happens to be one of the fastest SUVs around. Ferrari's Purosangue SUV will debut soon and Aston Martin, although a bit late to the party, has now teased the much-awaited DBX SUV through a video while also letting out that it will debut in December this year.
The teaser follows a 007 theme with subtle music, dark shots and some dash of colours. The video focuses more on the silhouette and the iconic Aston Martin grille. We first saw the SUV in action at the Goodwood Festival of Speed where a camouflaged version did the hill climb. We are reserving our comments on how it looks as styling is a heavily subjective area and we are yet to see the final production version.
From various reports online, the Mercedes-AMG-sourced twin-turbo 4.0-litre twin-turbo V8 will be offered post debut while Aston's own 5.2-litre twin-turbo V12 variant will be available at a later stage.
The SUV will be underpinned by a modified version of the DB11's platform and will be the first-ever Aston to feature all-wheel drive. There is also speculation rife that the automaker might offer a drift mode on the SUV.
The DBX is Aston Martin's ticket to profit as it may work wonders like SUVs did for other manufacturers. All we can do now is wait and hope the DBX delivers what it promises: the aesthetic genius of Aston Martins in a go-anywhere package. When launched, it will go up against other high-end SUVs like the Bentley Bentayga, Lamborghini Urus and the upcoming Ferrari Purosangue.
Add Your Comments