20 Best Automatic Cars in India
Petrol Cars

Diesel Cars

CNG Cars

Under 6 Lakh

Under 10 Lakh

SUV Cars

Hatchback Cars
Small Budget Cars Under 5 Lakh Best Selling Cars Under 8 Lakh Popular Cars Under 10 Lakh Trending Cars Under 15 Lakh Best Cars Under 20 Lakh Luxury Cars Under 40 Lakh
Best Hatchback Cars Trending SUVs in India Best Electric Cars Popular Sedan Cars in India Best Luxury Cars in India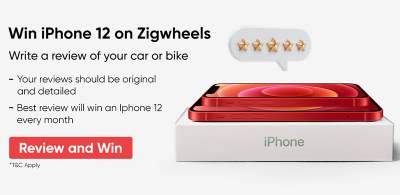 Images of Automatic Cars in India
Automatic Cars User Reviews
I bought a new

I bought a new mahindra thar last year in red color in petrol version.If you are an adventurous and curious type of person, Then this suv is the perfect one for you, This vehicle is affordable to a normal person, But its maintenance cost is too high.

Driving experience

This car is not bad.The driving experience in this car is vary good.The seats are vary comfortable.And i like the front and back it looks vary cool and the 360 camera is also vary good.

Mahindra xuv700 is the

Mahindra xuv700 is the best car for people like me who wants a car for weekend getaways.The only issue is the waiting period of this car is very long because of which you can not get your preferred variant.

Best vehicle for highway

Best vehicle for highway & long drive.Pleasant driving experience, Safe drive.

Booked Tata Punch Accomplish

Booked tata punch accomplish amt in dec 24th 2021 and it's been more than 6 months and still they haven't delivered my car.Pathetic experience!!.
Latest News on Automatic Cars
Latest Reviews on Automatic Cars
Automatic Cars Question and Answers
I am using the top model Harrier for last one year. Only complaint is pathetic rear cabin cooling and also front cabin cooling. The difference of temp between the two is enormous. While front will be chilled and rear one will keep on sweting. The grills on tje door of rear cabin hardly functions

I switched to 8th gear above 75 kmph..

Choosing one will depend on several factors such as budget, specific feature requirements, etc. Tata Nexon XZ Plus HS comes with Tyre Pressure Monitor, Automatic Headlamps, Leather Steering Wheel, Leather Wrap Gear Shift Selector, Air Quality Control, Cruise Control, etc which are not available in Tata Nexon XZ Plus. Rest most of the features and specifications are common in both of them. Moreover, we would suggest you take a test drive before making the final decision. Follow the link and select your desired city for dealership details.

As of now, there is no official update regarding the facelift version of Tata Harrier. Stay tuned for future updates. Moreover, if you are in a dire need of a vehicle, you may opt for Tata Harrier.
FAQs on Best Automatic Cars
What are the best automatic cars in India?
Mahindra Thar , Maruti Brezza , Mahindra XUV700 are the best automatic that is without gear cars in India.
Which is the most popular automatic car?
Mahindra Thar is the most popular among automatic cars.
Which is the most economical automatic car in India?
Tata Punch is the most economical car with a price range of Rs. 5.82 - 9.48 Lakh.
Are there any upcoming automatic cars in India?
Toyota Land Cruiser is the upcoming automatic car.