Maruti Baleno User Reviews
4.3/5
Based on 190 rating & 230 reviews
Review your vehicle & win ₹ 1000
Mileage

Comfort

Performance
Maintenance Cost

Safety

Features & Styling

Do you own a Car or a Bike?
Interact with community
Become a Top Contributor
Helpful Reviews of Baleno

The maruti suzuki baleno 2023 is an exceptional car that offers a perfect blend of style, Performance, And features.As one of the leading hatchbacks in the indian market, It showcases maruti suzuki\'s commitment to producing high-quality vehicles.Design-wise, The baleno 2023 sports a contemporary and aerodynamic silhouette that is both eye-catching and practical.The sleek lines and bold grille give it a modern and sporty appeal.The car\'s overall design is further enhanced by the well-integrated led headlights and taillights, Adding a touch of sophistication.Moving inside, The baleno 2023 offers a spacious and comfortable cabin that can accommodate five passengers with ease.The use of premium materials and thoughtful design elements creates a refined ambiance.The seats are comfortable and provide ample legroom and headroom, Ensuring a pleasant driving experience even on longer journeys.The boot space is generous, Allowing for convenient storage of luggage and other items.One of the standout features of the baleno 2023 is its impressive infotainment system.The car comes equipped with a large touchscreen display that supports apple carplay and android auto, Enabling seamless smartphone integration.The system also incorporates bluetooth connectivity, Usb ports, And a user-friendly interface.Additionally, The baleno 2023 boasts a high-quality audio system that produces clear and immersive sound.In terms of performance, The baleno 2023 offers a range of engine options to cater to different preferences.The petrol engines deliver excellent power and efficiency, Ensuring a smooth and responsive driving experience.The car\'s suspension system provides a balanced and comfortable ride, Absorbing bumps and undulations on the road with ease.The steering is precise, Offering good feedback and making manoeuvring in tight spaces effortless.Safety features are also a priority in the baleno 2023.It is equipped with dual front airbags, Abs with ebd, Rear parking sensors, And seatbelt pre-tensioners.Additionally, Higher variants offer features such as a rearview camera, Automatic climate control, And automatic headlights, Further enhancing the overall driving experience and safety.When it comes to fuel efficiency, The baleno 2023 excels, Thanks to maruti suzuki\'s expertise in producing economical cars.The car delivers impressive mileage figures, Making it an ideal choice for daily commutes and long drives.Overall, The maruti suzuki baleno 2023 is a well-rounded hatchback that offers a compelling package of style, Performance, Features, And fuel efficiency.Its attractive design, Spacious interior, Advanced infotainment system, And strong safety features make it a standout choice in its segment.Whether you\'re a city dweller or a highway cruiser, The baleno 2023 is a car that delivers on multiple fronts and is definitely worth considering for your next purchase.
0
Reply

Hi, It's been 6 months since we purchased our Baleno. So I'll be sharing with you my overall experience to date. Let's start with the driving experience, I could clearly say that this gen is smoother and comfier than the previous gen baleno, The rear seats are pretty spacious, And the 360-degree camera helps not only in parking but in many other ways too. If I talk about the mileage, The car gives an average mileage of 16 to 17 in the city and 19 to 20 on highways. I'm in love with the space and comfort and the 4 cylinder growl in the second gear, Like wow. The performance is pretty good considering it's a 1.2 l n/a 4-cylinder engine, And so is the pickup of the car. So coming to cons, Every car has a con, So in the Baleno when compared to its competitors, Suzuki should have offered a sunroof. Leaving about the sunroof they could have at least considered offering a tire pressure monitoring system ( tpms ) and cup holder with an armrest at the rear, And people also complain about the sound cancellation i.E.They can hear the sound coming from the car ( but that's not a problem for me), And there is a bit of vibration we face when we close the boot. Coming to the most important part, The build quality, is decent, A company could've made it a lot better by improvising the amount the steel used. And lastly, the after-market sales service is amazing as we expect from Maruti, They service the car with a lot of care and overall, The experience is quite good. If you are considering a car in this segment, You can undoubtedly choose the Baleno thank you.
0
Reply
The maruti suzuki baleno is a stylish and practical hatchback that offers impressive performance, Comfort, And fuel efficiency.Its sleek and modern design is sure to turn heads on the road, While its spacious and well-equipped cabin provides a comfortable and convenient driving experience.One of the standout features of the baleno is its fuel efficiency, Thanks to its lightweight body and efficient engine.This makes it an ideal choice for those who are looking for a car that can save them money on fuel costs without sacrificing performance or style.The car\'s handling is another area where it excels, With its smooth and responsive steering making it easy to maneuver in tight spaces and navigate through traffic.Its suspension system provides a comfortable ride, Even on bumpy roads, While its powerful brakes ensure excellent stopping power.Inside, The baleno offers a premium and feature-packed cabin, With a touchscreen infotainment system, Automatic climate control, And a host of safety features such as dual airbags and abs.The car\'s spacious cabin can comfortably seat five passengers, With plenty of legroom and headroom for even taller occupants.Overall, The maruti suzuki baleno is an excellent choice for those who are looking for a practical and stylish hatchback that offers impressive performance, Comfort, And fuel efficiency.Its affordability and low running costs make it a top pick in its class, And its excellent build quality and reliability make it a wise long-term investment.
Akhil's Baleno gives mileage of 24 kmpl
0
Reply

Felt all the comfort in Baleno with the best steering wheel & very nice Suspensions. The Top class Interiors with superb fit-n-finish. The AMT is fun to drive. Can feel the minor jerks whilst the gear shifts. Smooth operating gearbox, easy & convenient operations of all the features especially, the (Only in the segment) 360-degree view camera while reversing. Feeling really lucky to have this Smart, efficient and head turner car.
0
Reply
Load More Reviews
Problems in Baleno
Load More Reviews
Best User Experiences with Baleno
Load More Reviews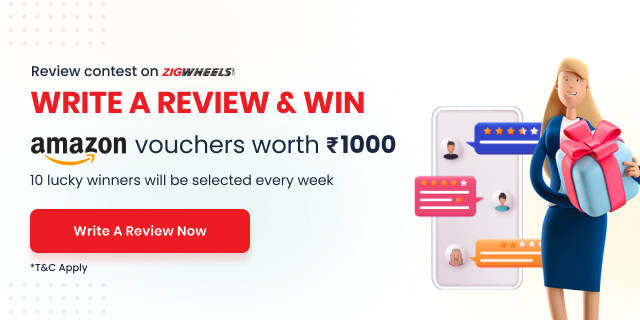 ×

Ask your question from Baleno owners and experts
Your Question should contain at least 5 characters
Submit
Cancel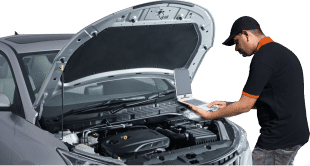 Get best offers on car service by trusted dealer near you
1 Other Things You Might Want To Do
User Reviews of Baleno Competitors
Maruti Baleno Expert Reviews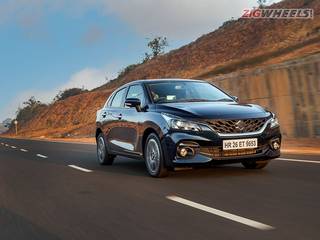 The Maruti Suzuki Baleno has taken some big steps for 2022. But is every step in the right direction?
Mar 2, 2022
|