Suzuki Burgman Street 125 EX Road Test Review: Worthy Update?
---
With this, it's one step forward and two steps back for Suzuki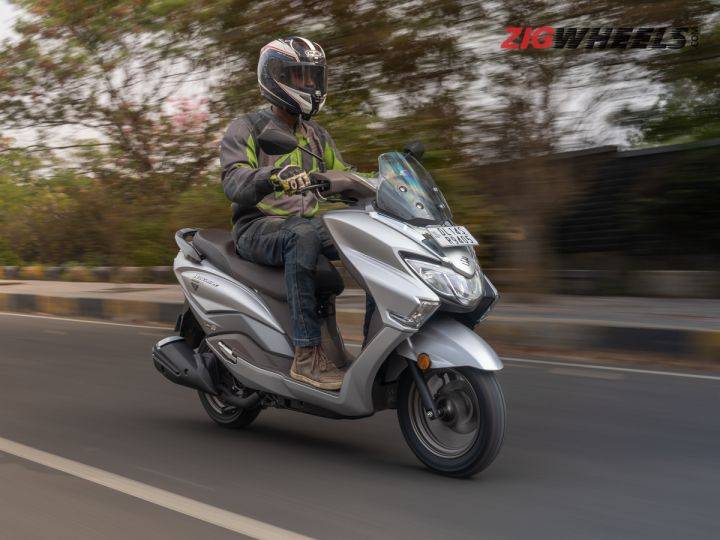 Get latest updates on
the automobile community
I find gym bros who skip leg-days, are some of the nicest people you'd meet. Similar is the Suzuki Burgman Street. A big hearted maxi-style scooter with skinny legs, one, we at Zig like very much. But today we have a new Burgman in town, one which didn't skip leg-day! It also gets something no other Suzuki scooter or bike currently offers, something that you're really gonna appreciate. So, let's go check what makes this Burgman, a BurgBRO…
But, before we begin, let's see what we expected but didn't get in this new Burgbro.
New Design:

Nope, it's still the same, in every way. For all intent and purpose, the Burgman Street EX is an update, not a facelift. It's trying to better the Burgman experience as we know it without changing its butch and bulky maxi-style appeal.
More Performance:

No changes here either. And that's because it continues to get the same 124cc single-cylinder mill we've tested on the lower Burgman variants, Access 125 and even the Avenis. There's a 0.1PS dip in power but that's insignificant in the real world.
Better features and TFT colour display:

Honestly, if Suzuki wants an extra Rs 19,000 over the Ride Connect variant of the Burgman Street, we would have at least liked a newer, fancier digital instrument cluster. But instead, we get the same unit as the Ride Connect variant, which isn't bad, but if Suzuki had done what TVS did with the NTorq XT, it would have been nicer.
So, what's new with you BurgBro?

Well for starters, this Burgman gets a pair of tall 12-inch rims at both ends, finally giving its butch maxi look some balance and proportion. Bigger rims should help even out undulations better, making the ride quality plusher. Hence, in theory the Burgman Street EX should feel way more relaxing to ride over our roads which have the same surface quality as a teenager's acne covered face.

| | | |
| --- | --- | --- |
| Tyre | Front | Rear |
| Burgman Street | 90/90-R12 | 90/100-R10 |
| Burgman Street EX | 90/90-R12 | 100/80-R12 |

But it doesn't… And that's because of the suspension. To accommodate the bigger wheels Suzuki has clearly tweaked the suspension at either end and somehow made it worse. The setup is firm and taut. The ride tends to be a little unsettling. The front end continues to absorb bumps with relative ease while the rear end sort of tosses you off over the sharp imperfections. At moderate city speeds, this imbalanced ride isn't as pronounced but ride slowly to tackle rumble strips or when you are out on the highway carrying decent pace, the rear shock doesn't soak up the bump as nicely.
And the soft seat cushion does not help make matters better. You sway back and forth quite a bit, which induces extra fatigue, especially on long commutes.

The larger rear wheel also changes the handling dynamics to a certain degree. A long scooter like the Burgman isn't the sharpest handler, but quick changes feel more stable with this rim setup. Even braking feels more linear and controlled. Our testing data clearly shows that the Burgman does take lesser distance to come to a halt than its other trims. We wish there was a bit more feedback at the levers, though.
Braking Test

| | | |
| --- | --- | --- |
| | 80-0kmph | 60-0kmph |
| Burgman EX | 36.35m | 19.80m |
| Burgman 125 BS6 | 40.31m | 22.93m |
Frankly, the Burgman isn't a 'sporty' 125cc scooter, but it has sufficient punch in it to cruise down a highway at 70-75kmph. It's a chill scooter that likes to stretch its legs. You can throw it in a corner but it's not very comfortable in that position. Hence in that sense, the power and handling package of the Burgman, any of its variants, feels sufficient for its purpose.
Acceleration

| | | |
| --- | --- | --- |
| 0-40kmph | 0-60kmph | 0-80kmph |
| 3.71 seconds | 9.26 seconds | 18.14 seconds |
Roll-on Acceleration
Although, we know deep in our heart, it can do with a bigger engine and more power for sure. But where you now win big with the Burgman EX, something not even its siblings with which it shares its 125cc engine is fuel efficiency!

Yup! With fuel costs going up, Suzuki has found a way of making the Burgman Street EX ridiculously more efficient in the city, almost 6kmpl more! Not kidding and this blessing comes thanks to this… Suzuki Eco Performance Alpha!
Fuel Efficiency Test
| | | |
| --- | --- | --- |
| | City | Highway |
| Burgman Street EX | 61.9kmpl | 54.95kmpl |
| Burgman Street | 55.89kmpl | NA |
| Access 125 | 52.45kmpl | 57.22kmpl |
| Avenis | 52.04kmpl | 56.21kmpl |
Most Suzuki products, bikes and scooters get the standard Suzuki Eco Performance feature, the Burgman Street EX is the only one to get the next generation tech. That in tandem with features like smart engine start-stop permits the Burgman Street EX to save you some cash, like a good bro does. Thank you BurgBro!

I particularly liked how well Suzuki's silent starter and smart start-stop functions. Pull to a full stop and a few moments later, the engine goes into hibernation silently. When you wanna go, just gently pull on the throttle and the engine gently spurts back to life. No jerks, no drama and no need for holding the brakes down. Just dont ham fist it, please!
Final thoughts

So that about wraps up what's new on the Suzuki Burgman Street EX. At first we felt the Rs 1.12 lakh price tag for the EX was a bit crazy. It's hard to justify why someone should pay Rs 19,000 more for this, a bigger wheel, a few more colours and some features? The offer feels underwhelming. But the stellar fuel efficiency can tempt you back in.
| | |
| --- | --- |
| | Price (ex-showroom Delhi) |
| Burgman Street EX | Rs 1,12,300 |
| Burgman Street Ride Connect | Rs 93,600 |
| Burgman Street | Rs 90,200 |

The 12-inch wheels do make the scooter look better, and ride better. But the firm suspension and the Rs 19,000 does not make the EX the better option. As I mentioned at the start, some gym bros that skip leg-days are the nicest people that I've met and that still holds true for the Burgman as well.
Suzuki Burgman Street Video Review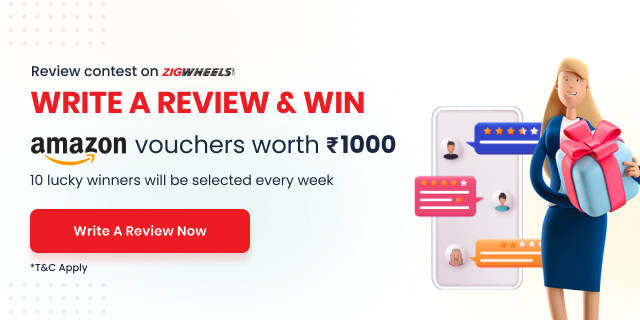 Bikes Similar to Burgman Street
See what our community has to say!
NEW
India's largest automotive community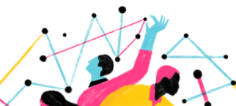 3 Other Things You Might Want To Do