TVS Jupiter 125 Road Test Review - TVS' contender for the commute
---
Is TVS' latest family scooter as impressive in the real world as it was on their test track?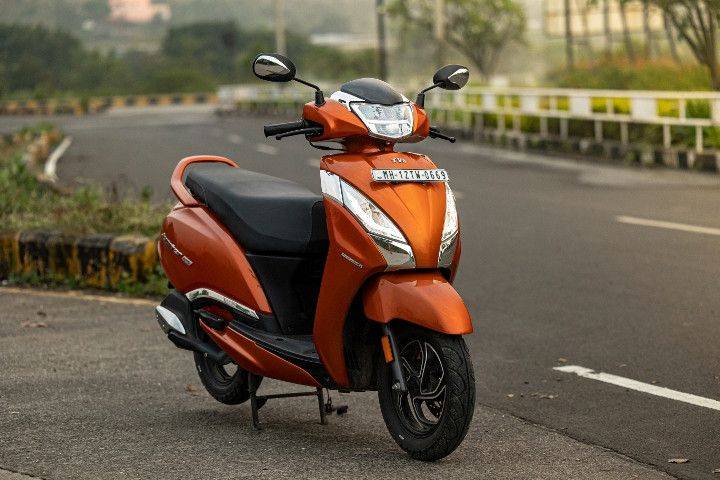 Get latest updates on
the automobile community
After tasting success with the Ntorq 125, TVS now has its eyes set on the family scooter space, and more importantly, wants to usurp the Suzuki Access 125's crown. Hence, the Jupiter 125 was conceptualised. Now, we had sampled it on TVS' Hosur test track some time back which, admittedly, isn't the best place to get to know a scooter, more so one with "family commuter" dreams. And so we now have the Jupiter 125 all to ourselves, and in this review will answer all the questions that you (and in fact we) had about it.

Q1 - Kitna deti hai?
Yes, I realise it's been done to death, but at risk of sounding like a broken record, it's aimed at A-to-B commuters, with an eye on the rising fuel prices. So putting it through the tedious process that is a fuel efficiency test was literally the first thing we did after we got it.
| | | | | |
| --- | --- | --- | --- | --- |
| Fuel Efficiency | Yamaha RayZR 125 | TVS Jupiter 125 | Suzuki Access 125 | Honda Activa 125 |
| City | 71.33kmpl | 57.27kmpl | 51.3kmpl | 52.63kmpl |
| Highway | - | 52.91kmpl | 52.7kmpl | 51.23kmpl |
And from the hours in the saddle we spent at a sedate pace just so we could use every little bit of the fumes, we finally got a result which was frankly not half bad. The Jupiter 125 easily edges out more 'established' products when running around the cityscapes, and manages to stay ahead on the highway mileage scores too. And in the greater scheme of things, it's actually the fourth highest scorer (after the Yamaha duo of the RayZR 125 and Fascino 125, and the Hero Maestro Edge 125). Missing the podium by a smidgen… we know the pain!

Q2 - But it is a bit fast, right?
Along with acing the fuel efficiency test, the Jupiter 125 isn't at all a slouch in traffic light GPs. Thumb the starter and the Jupiter 125 fires up silently with a low hum followed by a steady puttering. Now, though the 124.8cc engine on the Jupiter 125 has the same cubic capacity as the Ntorq 125, here it packs a two-valve head and makes about 2PS and 0.3Nm less than the Ntorq 125's engine, but importantly, the Jupiter weighs about 8kg less as well.
TVS Jupiter 125: Specifications

Engine

124.8cc, air-cooled, single-cylinder

Power

8.15PS @ 6500rpm

Torque

10.5Nm @ 4500rpm

Kerb weight

108kg
So as we already know, the performance within the city feels sprightly: the throttle is reasonably direct, and there's enough low- and mid-range drive, so overtaking slower-moving vehicles on your daily commute won't ever be an issue. However, it doesn't feel as quick as its 125cc commuter rivals, and we'd still prefer the Access 125's mill when it comes to performance.
| | | | | |
| --- | --- | --- | --- | --- |
| | 0-40kmph | 0-60kmph | 0-80kmph | Kickdown (20-50 kmph) |
| Access 125 | 3.27 seconds | 7.49 seconds | 14.65 seconds | 4.58 seconds |
| Jupiter 125 | 3.79 seconds | 8.21 seconds | 16.62 seconds | 4.74 seconds |
| Activa 125 | 4.18 seconds | 8.88 seconds | 17.59 seconds | 5.45 seconds |
Nevertheless, the Jupiter 125's engine does its job well: it's relatively fast even with a pillion on board. And though most family scooter customers prefer their daily runabouts be so smooth they almost feel inert, you could (without a hint of pretence) chalk this engine's less refined feel down to it having 'character'.

Q3 - Is it a grocery-shopping hero?
Now this is the actual meat of the matter: storage space. Let's start off with the most obvious spot - the floorboard. Considering the fuel tank is under the floorboard, you get a space that's genuinely long and wide. Not just the kind that'll fit your size 46 riding boots and office bag, but the kind that'll fit a gas cylinder! Yes, we've tested it, and as you can see, it's quite easy to do. And for those living in a piped gas-equipped house, there are also two hooks (one on the apron, and one right below the seat hinge) for you to hang at least two bags.
Next, the fuel filler for the floorboard-mounted fuel tank is on the front apron which ends up liberating quite a lot of space under the seat. How much? 33 litres, or about eight and a half litres more than that on the ginormous Yamaha Aerox 155. But before you get too ahead of yourself, though you'll easily be able to fit the average shopping/office/college bag (even one with a 15-inch laptop) in it, it isn't particularly deep and so can't accommodate a full-face helmet. Two half-face helmets, though, fit just fine.

Q4 - How easy is it to manage?
At 108kg, it's not the lightest in its segment, but there are a few things to consider. First of all, the floorboard-mounted fuel tank means all the weight is concentrated down low, so moving it around at standstill is a piece of cake.
| | |
| --- | --- |
| | Kerb weight |
| Yamaha Fascino 125 Hybrid | 99kg |
| Suzuki Access 125 | 103kg |
| TVS Jupiter 125 | 108kg |
| Hero Maestro Edge 125 | 112kg |
And when on the move, the Jupiter 125 seems the least like a traditional family scooter, because of another essential ingredient: 12-inch wheels front and rear, a la the NTorq. This means it feels a lot more stable than the Activa and Access in city traffic, and considering the immodest low- and mid-speed grunt on tap, you'll be zipping through traffic all day, every day.
Its ride quality, too, is at odds with the entire commuter genre. Instead of a typical soft setup, the Jupiter 125 is quite composed. You won't feel that "bouncy" feeling that many commuter scooters suffer from when going over speedbreakers. Additionally, there's no wallow when going over large undulations, even with a pillion on board.

Q5 - Will it keep me and mine comfortable?
Now that's a good question. So let's start off with the basics: You get a wide and high handlebar which won't mess with the knees of most tall riders (even those of your six-foot-two-inch correspondent). However, the front of the rider's seat is a little on the wider side, and will require shorter riders to sit further forward to be able to easily flat-foot the bike..
Now, coupled with the spacious floorboard and high and wide handlebar, the seating posture is comfortable and upright. The seat, too, is a class act: long enough for both an immodestly sized rider as well as their equally 'fluffy' pillion to fit with ease. Besides, it's soft enough to hold you in place and stop you from sliding around under hard acceleration and braking, but not so overly soft that you'll end up with an aching tailbone after a long ride home.

| | | |
| --- | --- | --- |
| | 60-0kmph | 80-0kmph |
| Honda Activa 125 | 18.94 metres | -- |
| TVS Jupiter 125 | 19.26 metres | 34.88 metres |
| Yamaha RayZR 125 | 20.0 metres | 42.18 metres |
| Hero Maestro Edge 125 | 20.69 metres | 40.91 metres |
| Suzuki Access 125 | 26.07 metres | -- |
And since you can't be comfortable if you don't feel safe, let's take a quick gander at the Jupiter 125's braking behaviour. Right off the bat, the feel and progression could have been better, and considering TVS has done it with the NTorq, why it chose not to do it with the Jupiter 125 is a mystery. And yet, it trounces much lighter rivals, like the Yamaha Ray ZR125 and Suzuki Access 125, and you'll without doubt love its predictable braking behaviour, whether riding through the city during rush hours or gallivanting around in the rains.

Q6 - What kind of knick-knacks does it have?
We've already mentioned the apron-mounted fuel filler and massive underseat storage. Well, both of these can be operated via the multifunction key slot. And on the other side of the apron, you get a USB slot with a moderate-sized cubbyhole right under it, perfect for charging your mobile while on the go, instead of in its usual spot under the seat. Besides, since it's now right in front of your eyes, everytime you get an incoming call, you can easily pull to the side of the road and attend to it.

Now, though this seems like a brilliant idea on the surface, it isn't foolproof. Firstly, said cubbyhole doesn't have a cover, so crafty thieves can nick your mobile (or any valuables you keep there) quite easily. Next, your mobile may even fall out if you go too fast on a bumpy patch (which are aplenty on our roads). And finally, in case of heavy rains, it might get water-logged.
Moving on, another feature that's par for the course nowadays is the start-stop system. So if you're stuck in traffic, the engine automatically shuts off after 5-6 seconds, and can be restarted with just a pull on the brake lever and a twist of the throttle.
One glaring flaw on the Jupiter 125, however, is that its semi-digital cluster completely lacks connectivity features: no bluetooth-enabled alerts, or app-based navigation. And frankly, we cannot quite fathom why, considering the Hero Maestro Edge 125, allows for all this, that too at a cheaper price point.

Q 7 - So should I buy it?
The Jupiter 125 offers a combination of conventionally good performance and handling, though its real impact lies in its comfortable ride and multitude of convenient bits. However, the absence of connectivity features, something we see on similarly priced rivals (like the Hero Maestro Edge 125, Yamaha Fascino 125, and even the Ntorq 125), may leave you disappointed.
| | |
| --- | --- |
| | Price (ex-showroom) |
| Yamaha Fascino 125 Hybrid | Rs 72,030 - Rs 78,530 |
| Hero Maestro Edge 125 | Rs 72,250 - Rs 79,750 |
| TVS NTorq 125 BS6 | Rs 72,270 - Rs 83,025 |
| TVS Jupiter 125 | Rs 73,400 - Rs 81,300 |
| Suzuki Access 125 | Rs 76,070 - Rs 1.08 lakh |
Nevertheless, if you're someone who wants to commute from A to B on a machine that's nimble, comfortable and convenient, and also couldn't be bothered by the lack of connectivity thingamabobs, then the Jupiter 125 is definitely for you.
TVS Jupiter 125 Video Review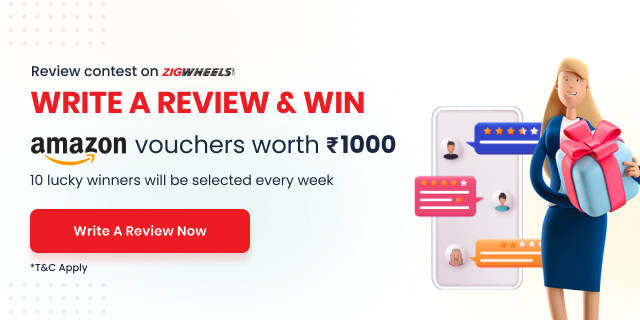 Bikes Similar to Jupiter 125
See what our community has to say!
NEW
India's largest automotive community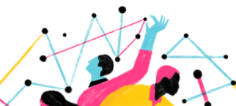 3 Other Things You Might Want To Do