Hero Destini 125: 1660km Long Term Review
by

Niraj

May 5, 2019
Views : 6371
---
An ideal companion for crawling through city traffic?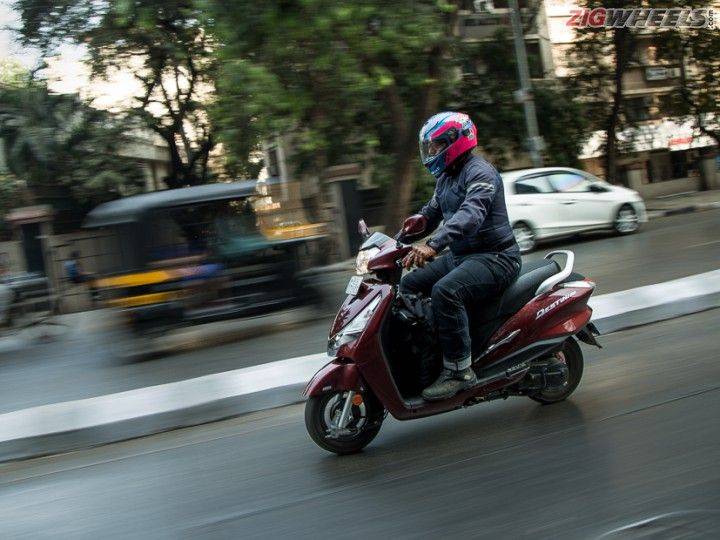 I have a confession to make. This was supposed to be a sort of real-world test for Destini's i3S system. Sadly though, due to a personal commitment, my daily commute for half a month was largely variable. Not ideal conditions to do pseudo-fuel runs then, right? Instead, I am going to do my best to describe how my experience with the scooter in the peak city rush has been so far.
Without getting into a rant about my 20km odd daily suffer… er… safar, I have narrowed down my observations to three traffic-intense areas. I like to call them Milan-chowk, Hong Kong-chowk and Manhattan-chowk. No, not for their worldly sights. But simply because of the sheer number of people you'd find there.

Now, the journey from Milan-chowk to Hong Kong-chowk isn't very annoying. The roads are wide and traffic, for the most part, is slow-paced. And I am happy to report that the Destini handles it like a champ. It is pretty friendly at lower speeds and capable of blurting past traffic whenever needed. No complaints here.
But it's from here where most of my internal screaming takes place. Hong Kong chowk has narrower roads and almost twice the amount of traffic than the one before it. It also doesn't help that most of your fellow companions here are big buses and trucks, leaving an extremely tight place between them for two-wheelers to attempt to pass through.

This where I need to tell you that the Destini is the widest scooter in its segment (729mm). Granted this may seem like an unnecessary nitpick. But it does affect your daily commute, especially when the Access, Activa and the NTorq next to you squeeze in through whatever gap is available while you end up doing mental calculations.
Fall short on your math and you end up rubbing your handlebar against the side of a bus. Thankfully though, this has happened only twice during my time with the Destini. Considering that the appraisal season is in full swing and the scooter not being my personal property, I've decided to play it safe and avoid tight situations like that.

Coming to the last leg of the journey, Manhattan-chowk is where all the motorists go to die. Or at least that's what their facial expressions indicate, stuck in never-ending traffic. I should also mention that this area has a healthy ratio of bantais, hence your patience, handling skills and braking skills are tested at the same time. You do feel some vibrations coming off the handlebar, but for the most part, it is manageable. Handling, on the other hand, feels a bit clunky. You have to put in some extra effort while taking sharp turns and such.

Previously, I've talked about how I wished Hero would have offered the Destini with a disc brake and I stand by my statement even now. However, I must mention that in my month-long journey to Manhattan-chowk, the drum units on the Destini have never failed me despite taking a beating thanks to the aforementioned-lane-cutting-bantais!

There are still a few niggles such as cold-starts, idling issues, etc, but nothing that has raised any red-flags. With the traffic test out of the way, my focus in the upcoming reports will be on the more technical and practical aspects of the scooter i.e the i3S start-stop system, usability of the underseat storage etc. Having been my steed for around 550km last month, I must mention that the Hero Destini has been a good companion for the most part.
Date Acquired: 14 March 2019
ODO Reading: 1665km
Mileage: 45kmpl
Cheers: Engine refinement, impressive drums
Sneers: Cold-start, a bit too bulky
Hero Destini 125 Video Review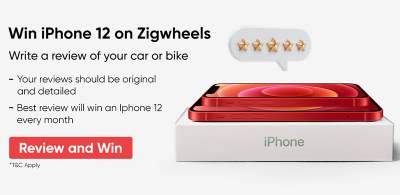 Bikes Similar to Destini 125
See what our community has to say!
NEW
India's largest automotive community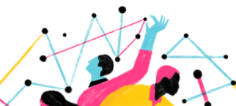 5 Other Things You Might Want To Do