This Yamaha NMax 155 Can Conquer Land And Sea
May 5, 2020
Views : 13930
---
This Indonesian yard-built conversion transforms the scooter into a jet ski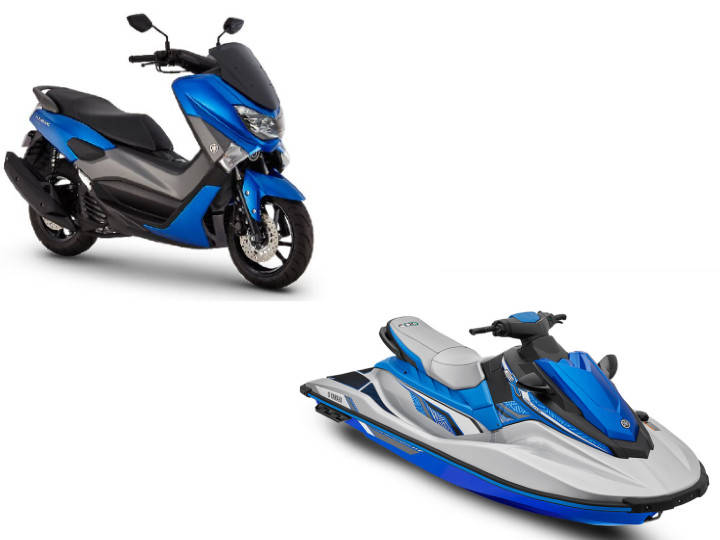 It is always great to see the human spirit trying to make the most of what is available. Case in point is this Indonesian dude who has taken the sporty Yamaha NMax 155 and turned it into a jet ski of sorts. While it isn't a full blown one that you can pull off crazy stunts on, this NMax does manage to float as a boat (no pun intended).
This is a shed-built project by an Indonesian, who might we say has done a half decent job of not managing to sink the contraption. In order to keep it buoyant, the scooter has been affixed with PVC pipes all around.
Major changes have been done to the engine to make sure that no water gets into the motor. The engine has been mounted differently with a new air intake as well as a new exhaust manifold, which does look quite absurd but we guess it gets the job done. The motor is connected to a propeller shaft to errm… propel this jet ski. The front wheel assembly remains unchanged though, which does steer this jet ski.
While this seems like an interesting project, we are more looking forward to the scooter's arrival on our shores. The NMax 155 has surely been creating waves in India since 2018, as we were told that the scooter could be reaching our shores soon enough. Hopefully then, we should have some good news on this front by the end of 2020, which cannot come sooner.
Add Your Comments