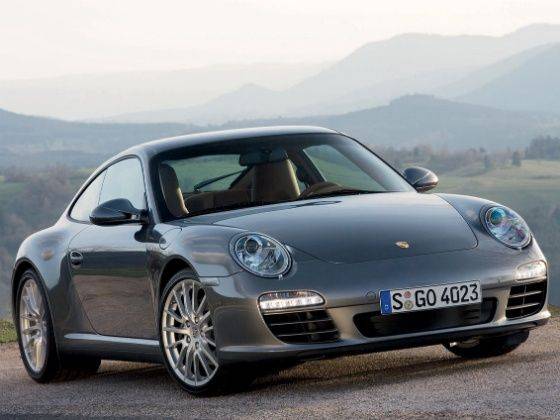 Porsche is looking at building a special one-off 911 for the Beijing motor show which is slated to be released at the Beijing Motor show in April 2014 harking back to Porsche's glory days in the world rally scene.
This new version of the 911 is likely to get the 911 Safari moniker and is likely to be a sort of throwback to the 1978 911 SC Safari Rally Car. Porsche say that although the car is currently only in concept stage, they will consider making the car if they have a large and positive response. Porsche is optimistic that the new variant will do well in countries where road conditions are dodgy, like South America, Russia, China and India.
Although details are extremely scarce at the moment, the rumours suggest that the concept will be based on the all-wheel-drive Porsche 911 Carrera 4S and is said to feature raised suspension, beefy tyres and a lot of under body cladding. A few weeks ago, a few pictures of a 911 Carrera 4S with higher ground clearance, slightly reworked front design and heavy camouflage around the larger wheel arches suggested a special version of the 911 being tested at the notorious Nurburgring surfaced on the internet throwing the automotive world into a frenzy of speculation.
Although highly unlikely, with Porsche coming back to LeMans this year, this version might actually be a hint by Porsche to get back into the gritty world of World Rally Championship. This new 911, as we mentioned earlier will be a throwback to the 1984 Dakar rally winning cars decked in Rothmans racing colours that went on to take overall victory that year. Those cars too, based on the then Porsche 911 (codenamed 953) featured raised suspension, beefy tyres and underbody protection making them the perfect cars to take rallying.
One can infact trace the existence to rally-spec supercars to the days of the Lancia Stratos HF which in 1974, 1975 and 1976 won the first three years of the official running of the World Rally Championship and cemented Lancia's position for years to come. In fact, many great supercars such as the Porsche 959 and the Ferrari 288 GTO (and in turn the Ferrari F40) have been born out of the desire to go rallying. Audi's legendary Quattro all-wheel-drive system too can be owed to a similar birth. In recent times, cars such as the Lamborghini Urus, the Spyker D8 and the Audi Nanuk have shown how there could be a possible target audience for these high riding supercars, especially in a SUV crazy country like India.