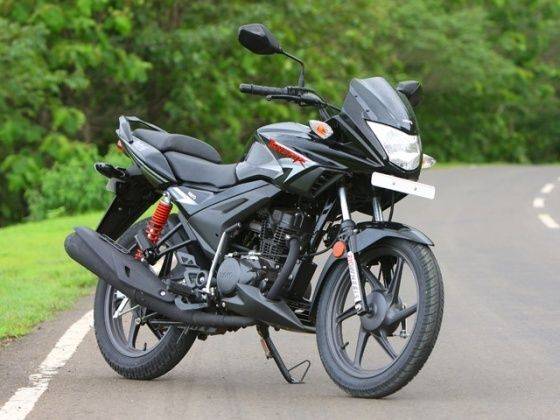 Despite the overall slowdown in the Indian automobile market, the world's largest two-wheeler manufacturer Hero MotoCorp dispatched 15,73,135 units in the third quarter of the 2012 – 2013 financial year, of which over 11 lakh units sold in the October – November festive period, resulting in a 7 per cent plus growth in sales over the corresponding period in 2011.
Hero MotoCorp has registered Profit After Tax of Rs 487.89 crore for the third quarter of the financial year 2012 – 2013 while the company's Profit Before Tax was recorded at Rs 582.56 crore for the same period. Hero Motocorp's turnover (Net Sales & Other Operating Income) for Q3 of FY 2012 – 2013 was recorded at Rs 6187.62. crore. The company has declared an EBIDTA (Earnings Before Interest Depriciation Taxes and Amortisation) margin of 12.59 per cent.
Pawan Munjal, Managing Director & Chief Executive Officer, Hero MotoCorp, said, "The last two quarters have been challenging for the Indian auto industry on account of the delayed monsoons, rising fuel prices and subdued sentiments. However, we have had good growth this festive season. Not only have we sold over 1.1 million two-wheelers in the months of October and November, our despatches were consistently over five-lakh every month of this quarter. This trend may be an early sign of recovery and we hope the domestic two-wheeler industry will revert to higher growth rates in near future. Whenever that happens, we will be geared up to meet the upsurge in demand."
Hero MotoCorp is positive about market growth in the future and has invested Rs 550 crore in setting up its fourth manufacturing plant as well as a new Global Parts Centre in Neemrana, Rajasthan. The facilities are expected to be operational in the 2013 – 2014 Financial year.
Hero MotoCorp has been investing in brand building exercises by becoming the title sponsor for the ongoing Hero Hockey India League which is a new format tournament that seeks to revive the popularity of the sport in the nation.
Also read: Hero MotoCorp lays foundation for fourth plant & Global Parts Centre