Dani Pedrosa To Retire At The End Of 2018
---
The 32-year-old Spaniard who recently lost his seat to Jorge Lorenzo has announced that this season will be his last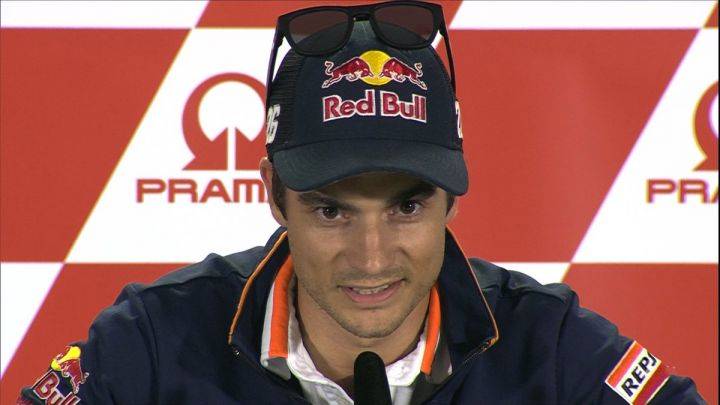 Repsol Honda MotoGP rider Dani Pedrosa has announced that he will retire at the end of the season. He made the announcement three days ahead of the German GP, which is scheduled to be held at Sachsenring on July 15. The three-time MotoGP World Championship runner-up, who recently lost his Repsol Honda seat to Jorge Lorenzo for the 2019 season, was expected to sign for Yamaha. However, the 'Little Samurai' has stated that he will not be competing in next year's championship as he has 'different priorities' in his life. Here's his full statement:
"Next year I won't compete in the Championship, I'll finish my career in MotoGP this season. It's a decision I've thought about for a long time and it's a hard decision because this is the sport I love but despite having good opportunities to keep racing, I feel like I don't live racing with the same intensity as before and I now have different priorities in my life."

"I would like to express how fortunate I feel to have had this experience and these opportunities in my life, it's been an amazing life to have been racing for such an important team and in front of all the fans. I achieved way more than I expected and I'm very, very proud of what I've done in the sport. I've fulfilled my dream of becoming a racer and that's something that I didn't expect when I was a kid watching TV, watching riders in the World Championship. I would like to take this time to say thanks to Dorna and to Honda for giving me this opportunity way back in 1999, and to all my sponsors who've been with me throughout my career. I would like also to say thanks to my family, and to all the fans who supported me throughout my career and through the thick and thin, who helped me sending so many messages to overcome difficult things in the past."
At the end of the current season, Pedrosa would have completed 13 successful years with Repsol Honda. He is set to be inducted into the MotoGP Legends Hall of Fame too. With him out of the action in next year's season, the grid just becomes a bit poorer when it comes to pure racing action.

Let's take a brief look at some of his achievements:
The Spaniard has accumulated a total of 4086 points across all classes in his MotoGP career, second only to Valentino Rossi
With a total of 285 GP starts, Dani can be considered as one of the old guards of the sport. Only Rossi (373) and Loris Capirossi (328) have had more race starts
The 'Little Samurai' has achieved a total of 153 podiums across all three classes, the third highest of all time
With 112 premier class podiums, Pedrosa has had as many podiums as the man who replaces him, Lorenzo.
He has claimed a total of 54 wins in his career, level with five-time World Champion Mick Doohan