2017 Lamborghini Super Trofeo Asia: Armaan and Jack Score Podium Finish In Sepang
---
The pair finished third in the second race of the weekend in spite of technical problems and varying weather conditions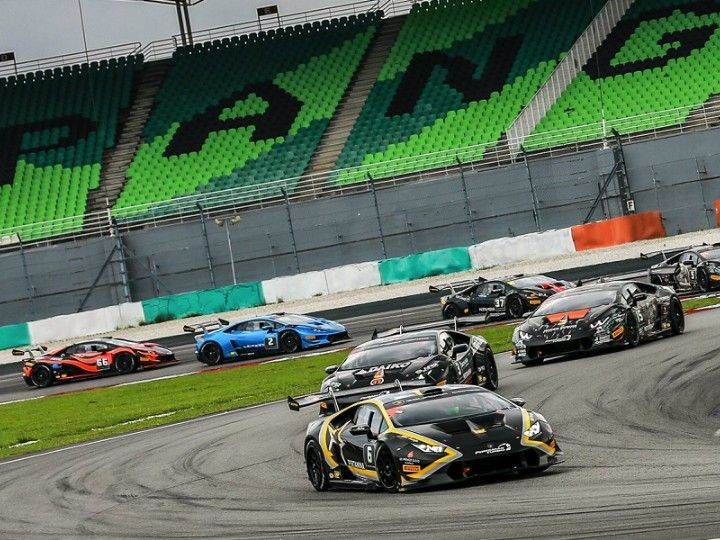 Last weekend seems to be a good one for Indian racecar drivers participating abroad. Armaan Ebrahim, participating in the PRO category of the 2017 Lamborghini Super Trofeo Asia series along with Briton Jack Bartholomew for FFF Racing Team, has scored a podium in the second race of the series held at the Sepang International Circuit in Malaysia. This is an encouraging start to the season considering Armaan won the 2016 Super Trofeo Asia series in the Pro-Am category.
The qualifying sessions were not great for car #5 driven by Arman and Jack - the first session had high track temperatures mixed with high humidity. They were only able to get up to seventh place on the grid and fifth in terms of drivers competing in the PRO category. The car did not have the best balance for the race, but there wasn't enough time to make changes.

The high temperatures and high humidity during qualifying continued till the start of the first race. Armaan was able to climb through the ranks to the third position before the weather changed. As is the case with the weather in Malaysia, it began raining heavily with little warning - Armaan was caught out because his team couldn't talk to him over the radio. The slippery conditions, the communication troubles and a drive-through penalty meant the team finished the race in seventh place overall and fourth in the PRO category.
The second qualifying session was no better for the pair. They again managed to only get the seventh place on the grid. In the first half of the race, Bartholomew was not able to improve his position on the grid. Thankfully, the weather did not play spoilsport - it was a dry race throughout. Pit stop strategy and Armaan's aggressive driving helped him jump to fifth in the out lap and finish the race in third overall.

"I am happy with the way we tackled this weekend. It's great to finish on the podium, especially given all our woes today," said Armaan. He conceded that the car balance was an issue but should be sorted out before the second round of the championship. The next round will be held on May 20 and 21 at the Buriram International Circuit in Thailand.