Lamborghini Huracan Evo Teased
---
Lambo's updated supercar borrows styling cues from the hardcore Performante, and is expected to get a small bump in power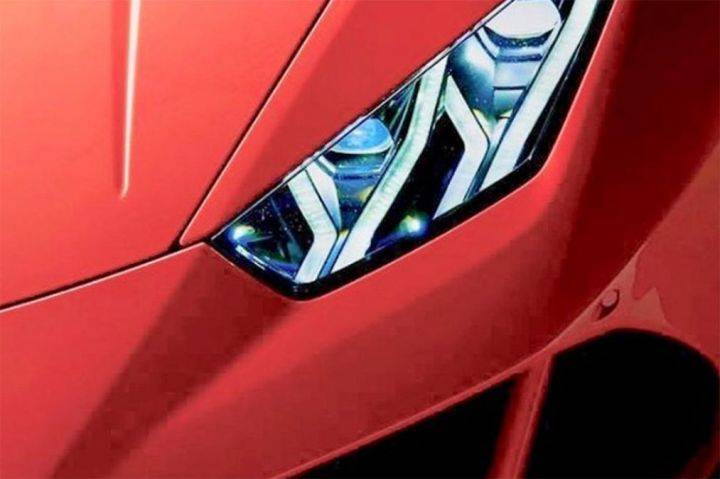 Images were posted on Lamborghini's 'Unica' mobile app.

With the update, the supercar will carry the 'Evo' suffix.

Expected updates include re-worked bumpers for better aero, and a tweaked interior.

5.2-litre V10 motor will remain practically unchanged but is expected to get a power up.
What's possibly the last of the screaming V10 supercars is finally getting a well-deserved update. Lamborghini's baby supercar, the Huracan, has pushed the envelope further in terms of performance, and more importantly everyday drivability, ever since it first broke cover in 2014. A few teaser images and a full rear shot was released on Lamborghini's 'Unica' app.
Check Out: Lamborghini Huracan Spyder Review

Among the first things that caught our eye was the 'Evo' suffix. Lamborghini has usually used this prefix for their bonkers GT3 cup cars, and it's not every day you see it on a road-going version. We also spot a heavily reworked rear bumper, which we're certain is to aid aerodynamics. The exhaust tips too have moved from the corners of the bumper to the centre, flanking the number plate. Another interesting element is the subtly raised spoiler that adds some more drama to the rear end. Lamborghini also showed off the updated design of the side vent, designed to feed cold air to the screaming V10 motor that sits behind the cabin.

Speaking of which, in true Lamborghini fashion, expect the Huracan Evo to get a small power bump. Currently, the 5.2-litre motor makes 610PS (AWD) and 580PS (RWD). We're expecting an additional 10-20 ponies to be added to the V10's arsenal. Both the all-wheel drive and rear-wheel drive models are expected to get the uptuned engine. Needless to mention, this will reflect in the forthcoming Spyder (convertible) models as well.
Since the Huracan is a CBU, expect the updated model to be launched in India almost immediately after the global unveil/launch. Prices for the baby Lambo start at Rs 3 crore (ex-showroom) and is expected to go further up with the launch of the Evo.
Recommended Read:
Lamborghini Aventador S: Review