Kia Sonet User Reviews
4.2/5
Based on 469 rating & 183 reviews
Review your vehicle & win ₹ 1000
Mileage

Comfort

Performance
Maintenance Cost

Safety

Features & Styling

Do you own a Car or a Bike?
Interact with community
Become a Top Contributor
Helpful Reviews of Sonet

Its been almost 40 days since i purchased kia sonet htx imt.Overall i am very pleased with the experience.I would want to highlight both good points and not so good points: good points: 1.The performance of the car.Having driven amt earlier this car is superb in pickup and the overall road performance.It feels sporty and i always felt enthralled while driving it even in tight spots or open roads.It reaches 100 kmph in no time.The handling even at high speed is superb and you always feel in control of car.Braking at high speed is again pretty good and you feel confident.2.Look and features are superb in this price bracket and i really doubt any other car in this price bracket provides such package of looks, Power and features.Speaker quality is quite good given that it is not bose and an in-house speaker.I had to do few modifications in the speaker settings to get the best output.3.Imt transmission is smooth though gear shifting for me was little hard in beginning as i was not used to this transmission.4.Best part- service- from car sales to first service i have never felt so good in terms of the overall experience.I called my sales advisor when i felt an issue in my car (which was nothing but my inexperience with transmission).He immediately came to my house with one of their service person and looked into the issue.They did not say anything when they found it was nothing but even guided me on the overall transmission and car handling process.That was awesome! even during the service and after i have been getting calls from both kia service center and company on the service experience and it is really good.The service advisor don't force you to buy anything extra, Though they will suggest so.Not so good points:1.Mileage- even after my first service, I am getting mileage of 9-10 kmpl.Company promises 18.2, So i am expecting at least 13-14 in city and 18 in highways.I have not traveled more than 50-60 km in one stretch, So it is still to be tested on long routes.2.Creep mode- i have faced few issues with creep mode particularly in reverse mode where even on flat surfaces sometimes it doesn't work smoothly.3.There are few dos and donts with imt transmission which need to get used to to prolong clutch and transmission life.Overall, Till now i am pleased with the experience and would recommend the car to other buyers.
Deepak's Sonet gives mileage of 10 kmpl on Petrol engine and Manual transmission
0
Reply

The driving experience is superb.I have an automatic diesel model.And acceleration of the car is just awesome.The automatic gear shifting is also pretty smooth.It can easily cruise at 120 km/hr without any harsh effect on the car and the is also very stable and quiet at those speeds.It can even easily touch 180 km/hr no problem but due to safety regulations i will not prefer that.With good acceleration it also comes with very good brakes with abs.The brakes are more than sufficient in my opinion.In an emergency braking situation the car easily stops with no problem.There is not much body roll when you take harsh turns at high speeds so the car is pretty stable.The interior of the cars also look very premium with the digital odometer and big screen of the infotainment system which also have a lot of features like apple car play.The reverse camera and sensors are pretty good quality and well aligned so reversing this car is pretty easy.The side mirrors are pretty big and provide a good back view which makes lane changing more safe and convenient as you do not have to look back by turning your head while changing lanes.The seats are very comfortable and breathable.But i will say for some people that for long rides, The driver of the car can get some back pain from long hours of driving.The sound system of the car is such a delight to hear.It does not need any aftermarket speakers.The present speakers have already very great sound with good vocal and great bass.Being an automatic, The mileage of the car is also pretty good in cities which is around 18-19 kmpl and around 24-28 on highways on average.Obviously on expressways you can even get better average.So overall i think in this price range it is indeed a very good choice and i definitely recommend this car.
Bikramjeet's Sonet gives mileage of 24 kmpl
0
Reply

Sonet Gives Mileage Of 12-13Kmpl On IMT
Recently bought Sonet it gives 12-13kmpl mileage on IMT model petrol with 1800 km done on it. That too in heavy traffic in city driving with red lights. Expect the next 1800 km to go to 14kmpl atleast, and by 5000 km it should cross 15kmpl towards its 18kmpl target. A perfect car just 12 inches and less short than Seltos. Wider back, great reverse cameras, and calculations. Excellent alarm. horn, music system, media, links up with IOS, Android, can talk on the phone, and speakers in the car. However, the IMT does not have hill assist as it rolls back on neutral or 1st gear if the brake pedal is lifted, that may be the only drawback of an automatic car. It's just to get the feel of the normal gears, and the IMT version without the clutch is a great turbo-based model, which has a good turning radius in comparison to other cars.
0
Reply

The driving experience is smooth, Engine vibration is negligible, Car has high ground clearance and big tires which make driving hassle free, Size of the vehicle is very compact which makes city driving a pleasure.The best thing about the car is imt gearbox it is surprisingly good in what it does and in heavy traffic it seems i am driving a complete automatic.The wrost thing about it is my car has bose tuned hd screen, Which is unusable as android auto feature on this thing sucks this feature has no use as i cannot use jio savvan, Yt music or screen mirroring in this model.The engine performance is great triple digit speed comes very easily, Beakes are assuring but some times i feel abs kicking in early even if i have braked softly.Gearbox is amazing, Built quality is doubt full as it is yet to be tested in ncap, Seat comfort is great.After sale service till now is good not experienced any problem only have done 1st service so no complain.
Agustya's Sonet gives mileage of 16 kmpl on Petrol engine and Manual transmission
0
Reply
Load More Reviews
Problems in Sonet

Poor brakes, Very very weak suspension, No sufficient leg space even in drivers seat, Very bad after sales service, To be improve is first improve the breaks, Improve the suspension by providing heavy action coil springs along with suitable shockabsorbers, Provide leg space in drivers seat by reducing the boot space
Vvln's Sonet gives mileage of 16 kmpl on Diesel engine and Manual transmission
1
Reply
Load More Reviews
Best User Experiences with Sonet
Load More Reviews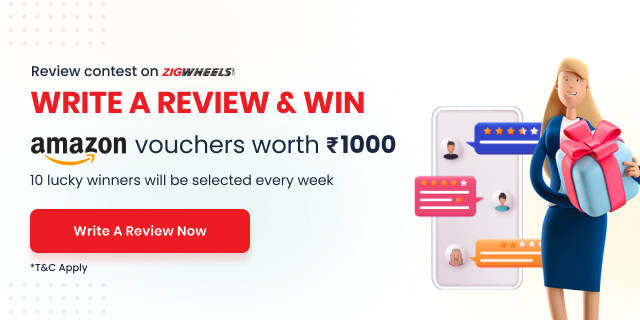 Have a question in mind?
Get Answers from 7 Lakh+ owners and auto-experts
×

Ask your question from Sonet owners and experts
Your Question should contain at least 5 characters
Submit
Cancel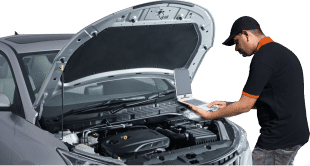 Get best offers on car service by trusted dealer near you
1 Other Things You Might Want To Do
User Reviews of Sonet Competitors