Avon Scooters
3.2 is average rating of Avon scooters by 41 users
Avon Scooter Models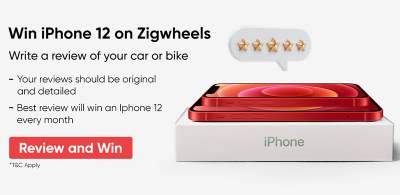 Avon Scooter User Reviews
Rainy season

High maintainence and poor performance after 2 years of running.Also, Too frequent breakdowns, Especially in rainy season.

Good condition bike and scooters

Good condition bike and scooters throw electric, We will buy the avon e plus sctooty thank you

Good option

It's good to ride new fresher.And easy to drive with prices etc.Overall good option to buget.

Reasonable cost

It is acid battery. Takes too much time to charge. Cost is very high. Its Speed is not so good. It has not too much warranty. There is not any service center in gwalior. Tips - should be lithium battery at reasonable cost .

Koyi mat lena bhayi tires

Koyi mat lena bhayi tires or tube kahi nahi mil rahe india me iske mere pass bhi hain ek paresaan ho gaya am isse na hi kanhi bik rahi h na hi saman mil raha h kabadi ko hi bechani padegi khareed kar
Avon Scooter Images
Avon Scooters Question and Answers
The max speed of the Avon E Plus is 24 kmph.

Offers and discounts are provided by the brand or the dealership and may vary depending on your city. Thus, we would suggest you to please connect with the nearest authorized dealer in your city.

For the availability and prices of the spare parts, we'd suggest you to connect with the nearest authorized service center. Click on the link and select your desired city for service centers.
Trending Scooters in India
Avon Scooters FAQs
Which is the cheapest Avon scooters in India?
The cheapest Avon scooter in India is E Plus, which is priced at Rs. 25,000.
Which are the best Avon scooters under 50000?
What is the price range of Avon ?
Avon scooters in India comes in the price range of Rs. 25,000 to Rs. 60,000.
Which is the best mileage bike in Avon?
E Scoot is the most mileage efficient model in Avon with a mileage of 65 km/charge.
Which are the most popular scooters of Avon in India 2022?