Hero Xtreme Sports Final Long Term Review
---
After being my companion for several months, it is now time to bid farewell to my first long term motorcycle, the Hero Xtreme Sports. It crossed the 4000km mark before exiting the ZigWheels garage. Here's how it fared during its last 1000km in our company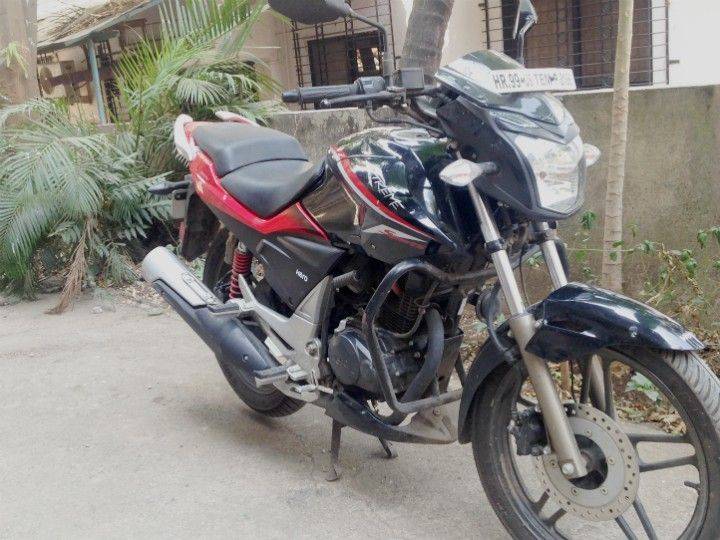 It has been a week of firsts personally. After completing my first road test and review at ZigWheels, I am now bidding farewell to the Hero Xtreme – my first long term vehicle. Despite its shortcomings, the bike had a fair share of recompenses because of which the 150cc motorcycle gradually grew on me.
I had spoken in depth about the Hero Xtreme Sports' 149.2cc air cooled, 4 – Stroke, single cylinder engine, which needs more refinement, in my previous long term report. The vibrations reach you through the foot pegs and partly from the handlebar grips. However, the class-best 15.7PS of power remained a boon whenever I wished to overtake tardy drivers on Mumbai's streets, during daily commutes.
After the monotony from the heavy Mumbai traffic, I decided to take the bike for a spin on a weekend before it exited the ZigWheels garage. And what better than an early morning ride to Igatpuri – a town, 120 km away from Mumbai's manic heat, housing a couple of charming lakes.
The ride was a stern test for the tubular diamond type chassis on the Hero Xtreme Sports. Due its rather nimble weight, the handling was decent up till speeds of around 55-60kmph; beyond which a slight discomfort could be felt. At 800mm, the saddle though is comfortable for an average Indian male. The seat is pretty spacious and comfy for longer rides.

The 80/100 tubeless tyre on the front and its 110/90 counterpart on the rear, though, provided good grip on corners. Despite a slight scope of improvement, the more time you spend on the saddle, the easier it is for you to handle the bike.
When it comes to braking, the 130mm internal expanding shoe type drum at the rear warrants more bite and can't be trusted much on slippery roads during misty mornings. The 240mm single disc at the front however, makes up for it by providing sufficient deceleration and progressive braking.
The telescopic hydraulic type suspension on the front is also a trustworthy companion. On bumpy rides though, the rectangular swing arm on the rear does miss the mark for the pillion rider.
By the time I was back in Mumbai, I was really looking forward to getting my Hero Xtreme Sports serviced and then hopping on its saddle afresh. Unfortunately though, it was time to say goodbye. It shall be remembered as a powerful bike with a peppy powerplant. One good update and Hero would have a worthy competitor in the executive bike segment.
Total kilometres done: 4,270km
Fuel Efficiency: 51kmpl (overall)
Date Acquired: October 2015
Cheers: Front Brake, Performance
Sneers: Handling, Rear Brake