Ather 450X Gen 3 Real-world Road Test Review: Feels More Like Gen 2.1
Oct 9, 2022
Views : 13106
6 min read
---
Follow us
Here's why there's not a substantial improvement on the third iteration of Ather's sporty electric scooter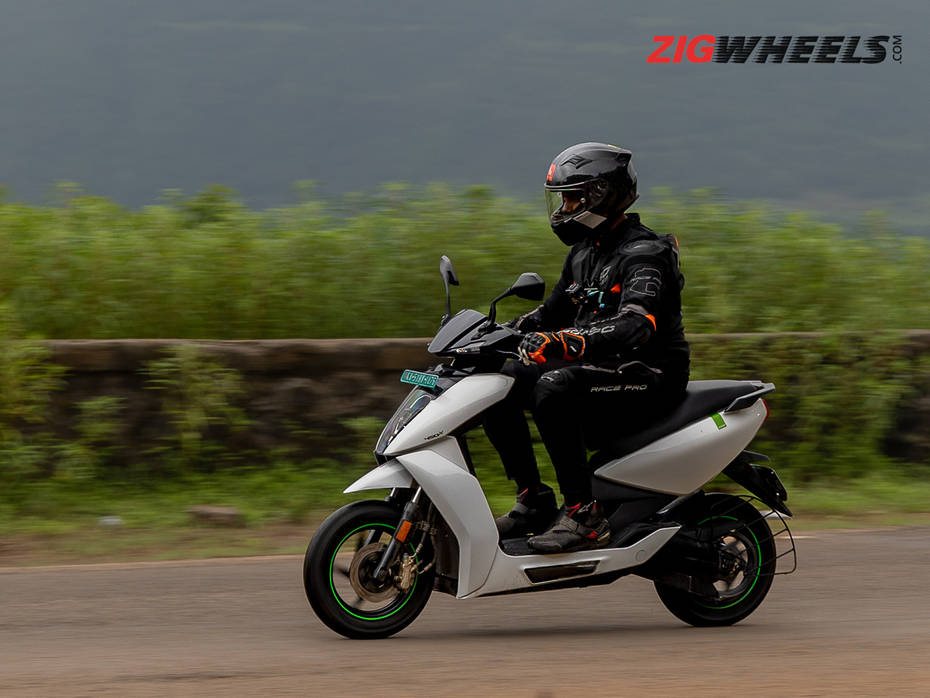 In 2020, Ather put the X-factor into its sporty 450 scooter and introduced us to Warp mode, something that truly made enthusiasts even happier with electric mobility. While that was obviously a proper 'second generation,' the update that the 450X received this year, well, is anything short of a 'third generation.' Here's where the updated Ather 450X shines over its predecessor, where it doesn't and why it is befitting to call it 'Generation 2.1.'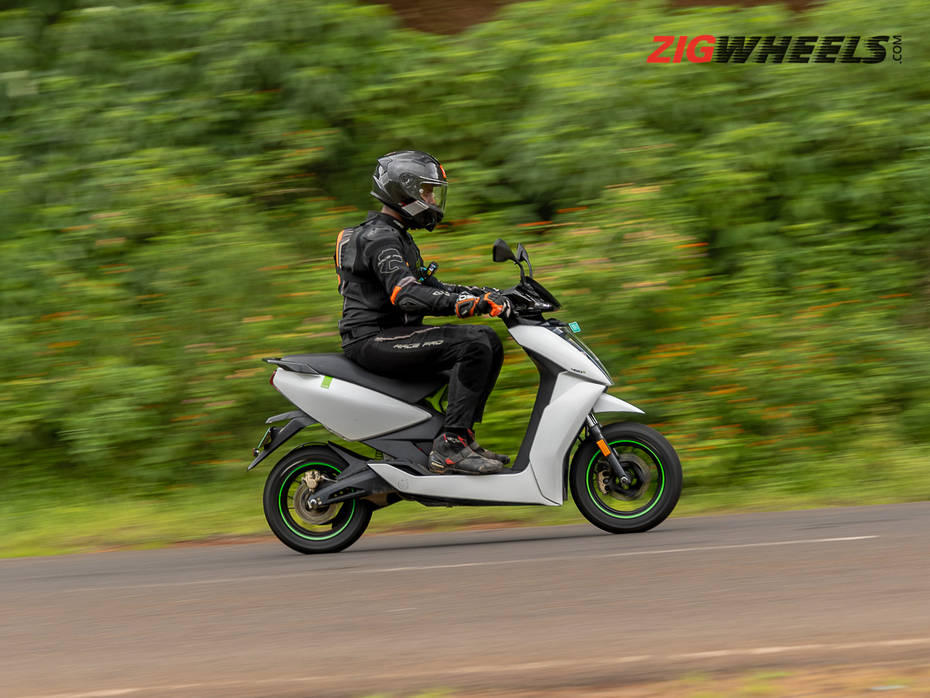 Warp's Even Quicker
The spec sheet of the 'new' 450X suggests no gain in performance from the 3.3kW motor as the 6.2kW peak power rating and 26Nm remains the same. And despite the 3.6kg weight gain (the scooter now tipping the scales at 111.6kg), it still claims to go from naught to 40kmph in 3.3 seconds.
| | | |
| --- | --- | --- |
| Acceleration | Ather 450X Gen 3 | Ather 450X Gen 2 |
| 0-40kmph | 3.30s | 3.41s |
| 0-60kmph | 6.67s | 6.94s |
| 0-80kmph | 12.89s | 13.74s |
Our VBox acceleration data does corroborate the same time for the updated 450X as it is marginally quicker to 40kmph and 60kmph. However, what's really interesting is this gap extends to nearly a second in the run to 80kmph. Clearly, there's some more juice provided to the motor that is helping it gather more speed rapidly and that's thanks to the larger battery.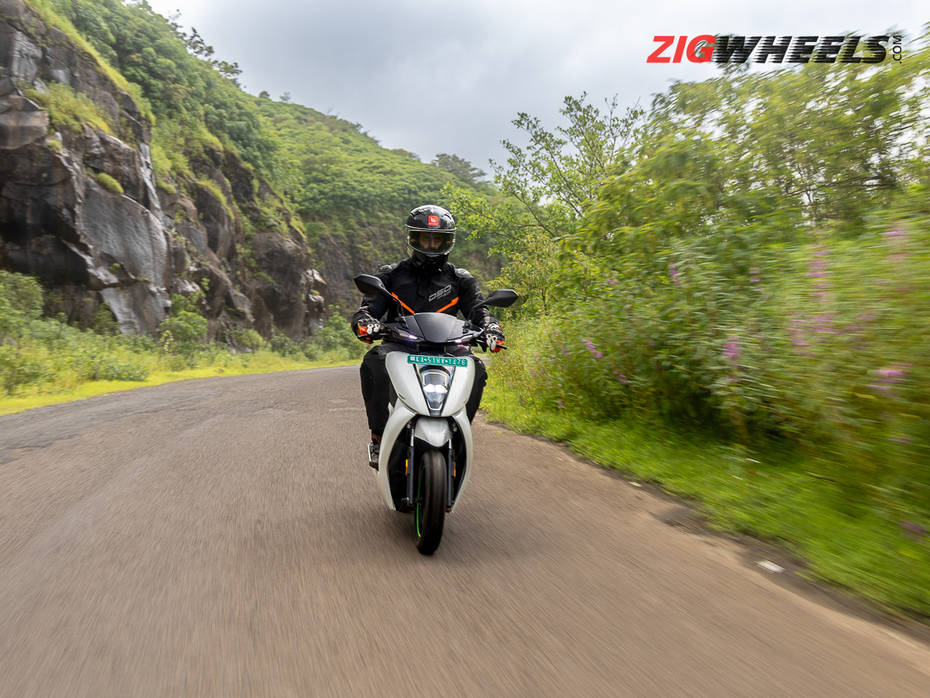 A Shocking Range!
While the floor might look similar, it does have a larger 3.7kWh battery pack now positioned beneath it. Ather's TrueRange estimation suggests that in Eco the 450X should now do around 105km, 20km more than before.
We did put this to a drain test and the result was a shocking revelation. Not only did it manage to beat the old 450X's range figure as well as the TrueRange figure, it has also become our leader of range achieved by electric scooters with a whopping 142km on a single charge.
| | |
| --- | --- |
| Scooters | Range |
| Ather 450X Gen 3 | 142km |
| Ather 450X Gen 2 | 91.4km |
| Ola S1 Pro | 141km |
| TVS iQube S | 114.76km |
| Bajaj Chetak | 113.89km |
That's 1km more than the Ola S1 Pro and roughly 30km more than the TVS iQube S and the Bajaj Chetak.
This wasn't a case of hypermiling and was conducted by a rider who weighs 75 kilos. The reasoning behind this great number is actually quite easy: subtle regenerative braking. While the iQube and the Chetak have prominent active regen that starts slowing down the scooter as soon as you let go of the throttle, the Ather's mild regen allows you to free-roll and coast at reasonable speeds. And you can force a bit more regen by applying negative throttle (i.e. twisting the throttle the other way round).
This can be a bit detrimental if you are living in hilly regions, as you won't be able to claw back as much charge on your descents. There's something quite interesting in the pipeline on this very front, so stay tuned to our site and YouTube channel.
Ather 450X Gen3

Ather 450 Gen 2

0-80 percent

4 hrs 30 mins

3 hrs 35 mins

0-100 percent

5 hrs 40 mins

5 hrs 45 mins

Fast charge

0-50 percent: 1.5km/min

50-80 percent: 1km/min

0-80 percent: 1km/min
While you would assume that with a larger battery a complete charge would take longer, that isn't the case here. Sure, it does take nearly an hour longer to charge from 0-80 percent but a complete charge is done in virtually the same amount of time. Plus, the improvements in the fast charging capabilities mean you can get a quick top up of around 15km in just 10 minutes.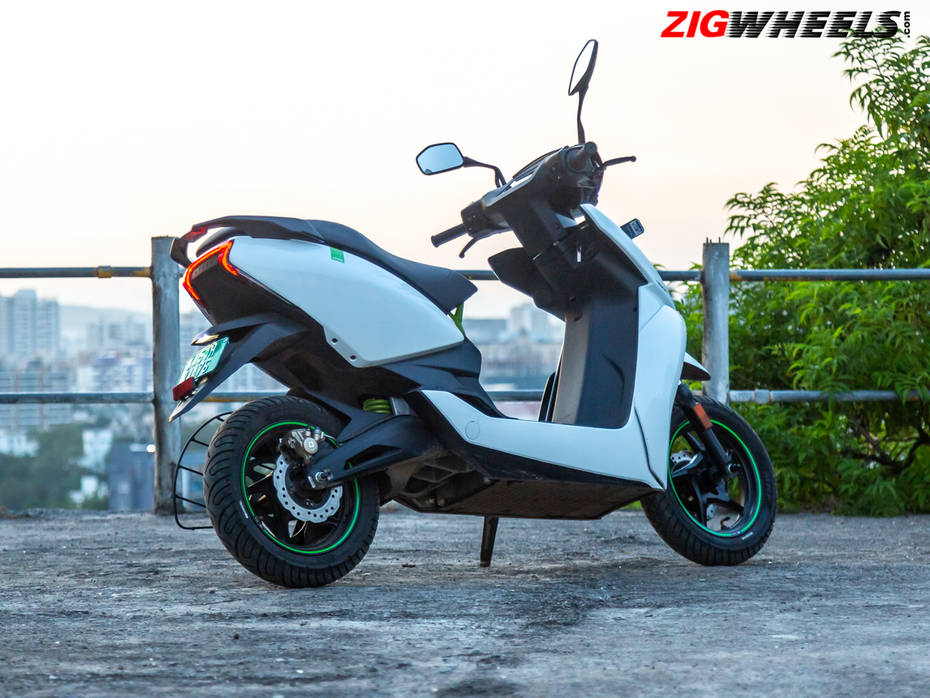 Get latest updates on
the automobile community
Subtle Changes, Big Impact
Again, Ather's not-so-immediately-noticeable update comes in the form of grippier MRF rubber with a larger section rear tyre. Also, even though the suspension components are the same, they carry a different tune to handle the extra heft.
As a result of these small tweaks, the riding experience is noticeably different. Firstly, the rounder profile of the tyres make for a smoother and more composed handler. No longer is the scooter tipping in too rapidly, making commutes a relaxed affair. Personally though, I kind of miss the sharpness of the previous edition, which made it a bit exciting to ride. This matured approach does take away a bit of its youthful spirit.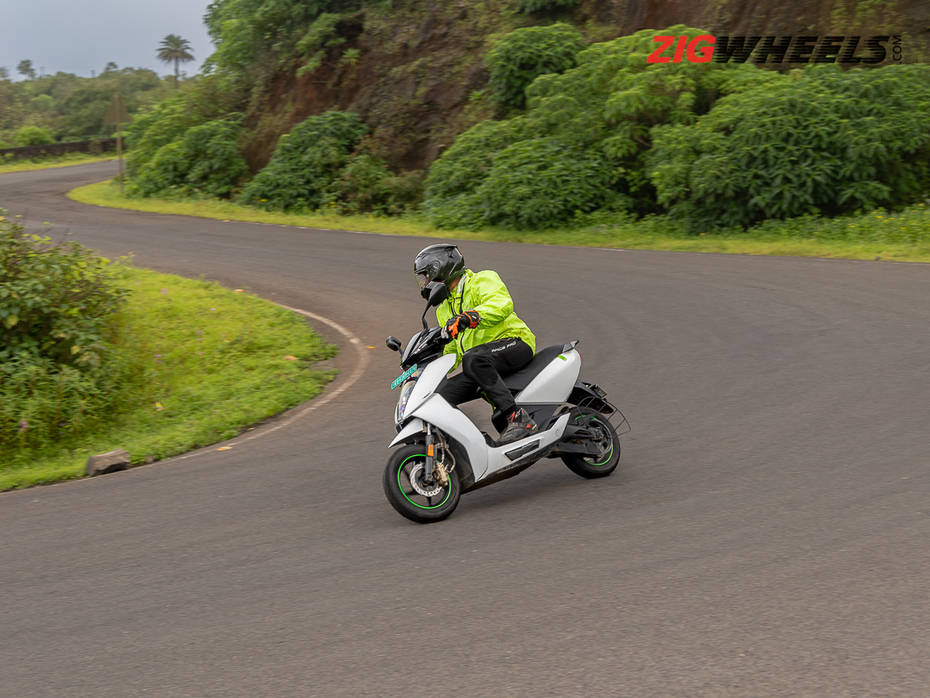 Thankfully, the grip levels on offer are far superior. This instils great confidence when riding the scooter in a spirited manner, no longer feeling jittery or slippery on even good quality roads. Existing Gen 2 owners can possibly and should make the switch to these new tyres once they run their current set into the ground.
| | | |
| --- | --- | --- |
| | Ather 450X Gen3 | Ather 450 Gen 2 |
| 60-0kmph | 21.35m | 22.14m |
Another major benefit of these new shoes is the improvement in braking performance. The added traction allows you to go harder at the levers without fearing the front locking up and washing away. The rear still does squeal a bit and side step if you force it to but the overall feel is more promising and confidence inspiring. As a result, it does stop a bit shorter from 60kmph.
Not everything has changed for the better. Ride quality for one has taken a hit. The revised suspension tune makes for a firmer ride as it doesn't soak up bumps and undulations with as much finesse as it used to earlier. This does make commutes slightly irritating. Since there's no preload adjustment for the monoshock, you can't really do much about making the ride plusher. You could try and reduce tyre pressures a bit but that too would have a slight but noticeable negative effect on the range you would be able to achieve.
Same Same But New
Yes, the 450X arriving in the same three colours as before with no new shades to spice things up does make me sad. The wider mirrors are definitely a big boon, something I recommend all Gen 2 owners get as soon as they can. From what my friend who lent us his Gen 2 for this test was told, the mirrors might just be a bit pricey, a little north of Rs 1500 a pair. In the long run, though, their benefits are obviously going to pay off.
The hardware changes also extend to a larger RAM and ROM that help connectivity features run faster and also increase the scope of introducing OTA updates. We tested out just how much quicker it actually is by trying to connect the navigation system to the same location on both the Gen 3 and Gen 2. The updated interface took 14.69 seconds while the older unit took 24.38 seconds for the same. Now, ten seconds might not seem as significant but hopefully, this speedy approach should make the computation process quicker for other stuff as well.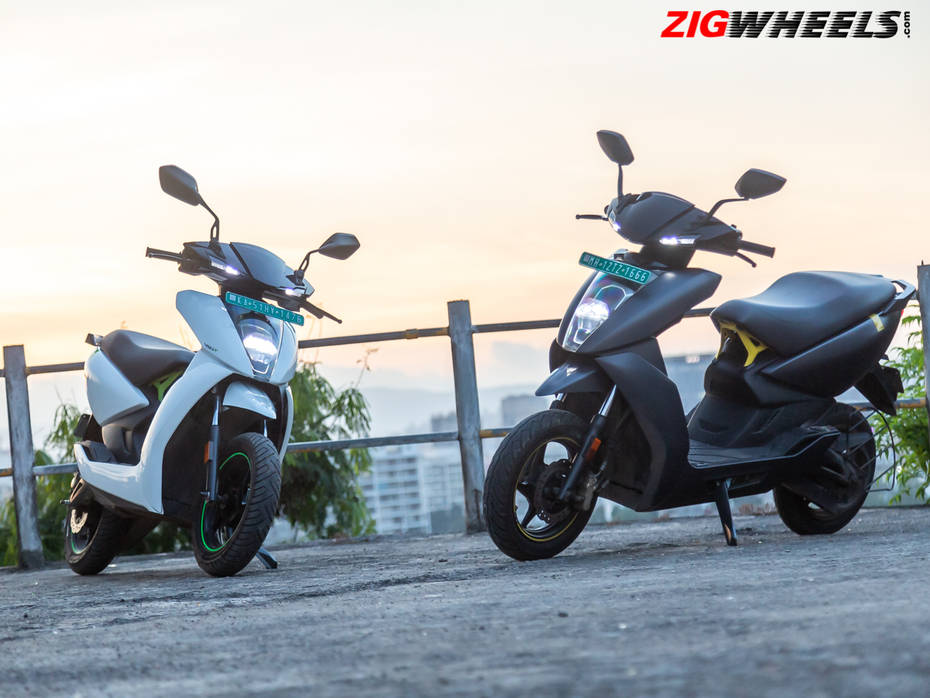 Gen 2.1 Not Gen 3
The cost increment for the new bits comes to around Rs 5000, which doesn't feel quite as steep. In fact, in certain states, when you factor in state subsidies, it does turn out to be cheaper as well, by a couple of grand.
The larger battery does have its obvious range benefits and does make the scooter peppier. However, considering the current electric scooter space, it doesn't feel as wowing or enthralling as it used to be. There are scooters that are quicker, more feature rich, and claim to offer more range. It retains its spirited edge over the iQube and Chetak and we haven't faced any troublesome small recurring issues like we did with the Ola S1 Pro. So, as a reliable sporty scooter, the 450X still continues to be the best electric alternative to internal combustion.
Ather 450X Video Review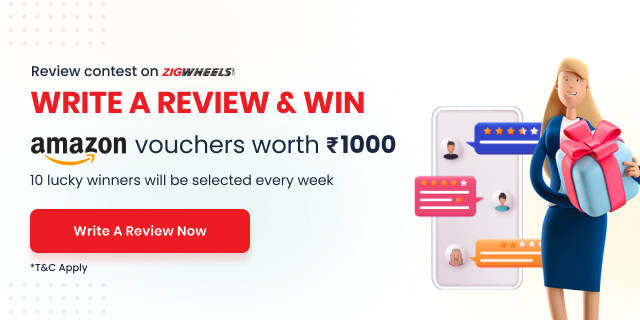 See what our community has to say!
NEW
India's largest automotive community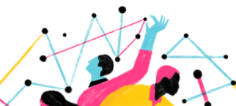 3 Other Things You Might Want To Do