2020 TVS Apache RTR 160 & RTR 200 BS6 First Ride Review
Dec 11, 2019
Views : 36328
8 min read
---
Does the switch to BS6 going come at the cost of performance? We find out with the 2020 editions of the Apache RTR 4Vs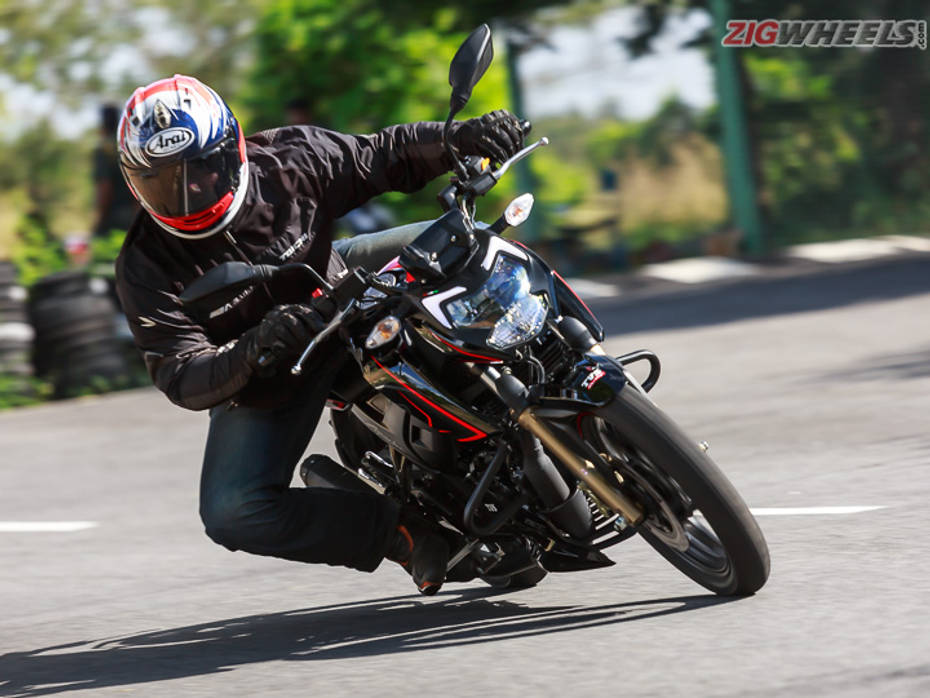 The times, as they say, are a'changing. With the impending switch to the more stringent BS6 norms looming over the horizon, enthusiasts are getting worried about their favourite performance motorcycles getting watered down come April 2020. But is there any merit to that fear? We got a chance to figure that out with the 2020 versions of the TVS Apache RTR 160 4V and the Apache RTR 200 4V which have just been updated to comply with BS6 regulations.
The engines have been thoroughly reworked
It's not simply a case of retuning the engine and adding a new catalytic converter to meet BS6 norms. The work is rather more elaborate. So to achieve these lower emissions standards, TVS has had to switch to a new asymmetric piston design for these 4-valve motors along with new piston rings to go with these as well. Then, the induction system has been thoroughly reworked with a newer intake and filter. The valve timing has been revised as well and while they might look identical from the outside, the exhaust cans have been completely reworked too.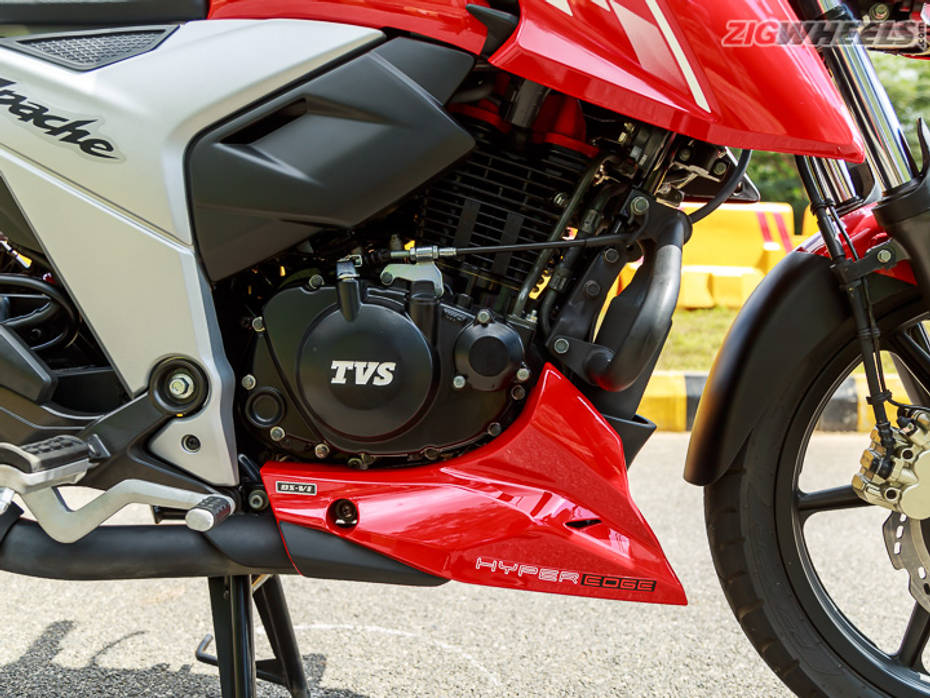 | | | | | |
| --- | --- | --- | --- | --- |
| | 160 4V BS6 | 160 4V BS4 | 200 4V BS6 | 200 4V BS4 |
| Engine Capacity | 159.7cc | 159.7cc | 197.75cc | 197.75cc |
| Maximum Power | 16.02PS @ 8250rpm | 16.8PS @ 8,000rpm | 20.5PS @ 8500rpm | 20.5PS @ 8500rpm |
| Maximum Torque | 14.12Nm @ 7250rpm | 14.8Nm @ 6500rpm | 16.8Nm @ 7500rpm | 18.1Nm @ 7000rpm |
Glancing at the spec sheet, things don't look too good for these Apaches. The 160 has lost 0.78PS of power and 0.68Nm of torque, both of which now peak at slightly higher rpm than before as well. On the other hand, the 200 fares better on the power front, with no change in power output. But then, it's lost 1.3Nm of torque which comes in 500rpm higher than on the BS4 bike. It would be easy to think that these two motorcycles, known to be among the best performers in their respective classes would've lost their performance edge.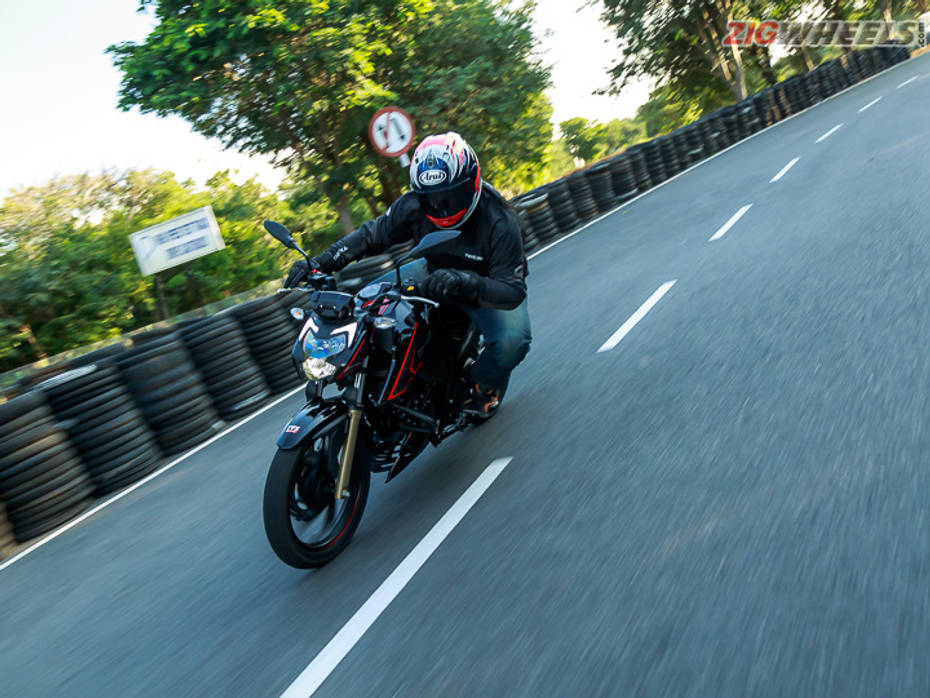 Thankfully, this isn't the case, at least in terms of feel. Riding these two BS6 motorcycles, you'd be hard pressed to tell them apart from their BS4 counterparts. There are very minor differences, if you're really nitpicking. For one the 160 4V feels just as smooth and eager to rev as before. But there is just a hint of buzz at higher revs. To be honest, we don't think this is concerning in one bit. If anything, it makes the 160's motor feel a little livelier than before. The 200 feels even more like the bike it replaces. It's rev-happy motor has got that extra bit of zing over the 160's, and could even be described as borderline manic. The only difference you might feel, or rather hear, is in the exhaust note. Certainly still, in my opinion, the best sounding motor in its class. That said, it feels like it's lost a bit of bass in the exhaust note. Bottom line is that if you VBox'd these two bikes, you might find a slight drop in acceleration figures. But based on just riding them, you really wouldn't be able to say that.
They've got a new "Glide Through Traffic" system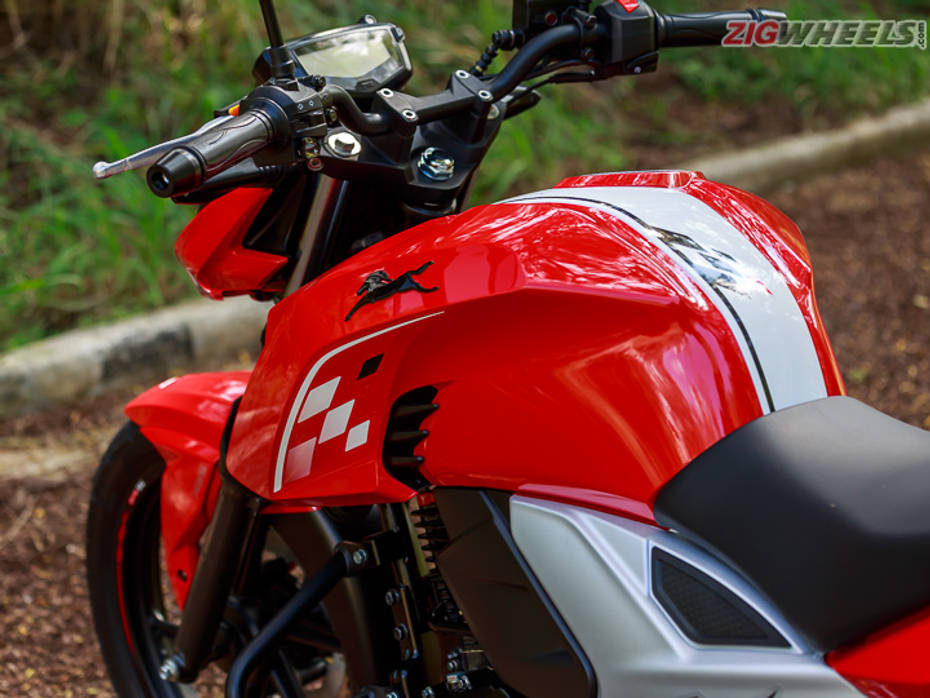 Get latest updates on
the automobile community
Most manufacturers are adding new features to their BS6 bikes so that customers won't feel the pinch of the price increase as much. TVS has done exactly this with these new RTRs as well. Both bikes get a feature called Glide Through Traffic, and as much as it sounds like marketing-speak, we think this could actually prove useful for a lot of riders in the urban jungle. It's basically a torque assist system which bumps up engine torque when you want to move the bike at low speeds. In fact, you can take off from a standstill in 1st gear without using the throttle at all and just modulating the clutch. Thanks to GTT, you can amble around at about 7kmph in 1st gear, about 12kmph in 2nd and about 17kmph in 3rd with zero throttle input. This system even works surprisingly well on inclines or even with pillion riders on board.
There are a few more features added as well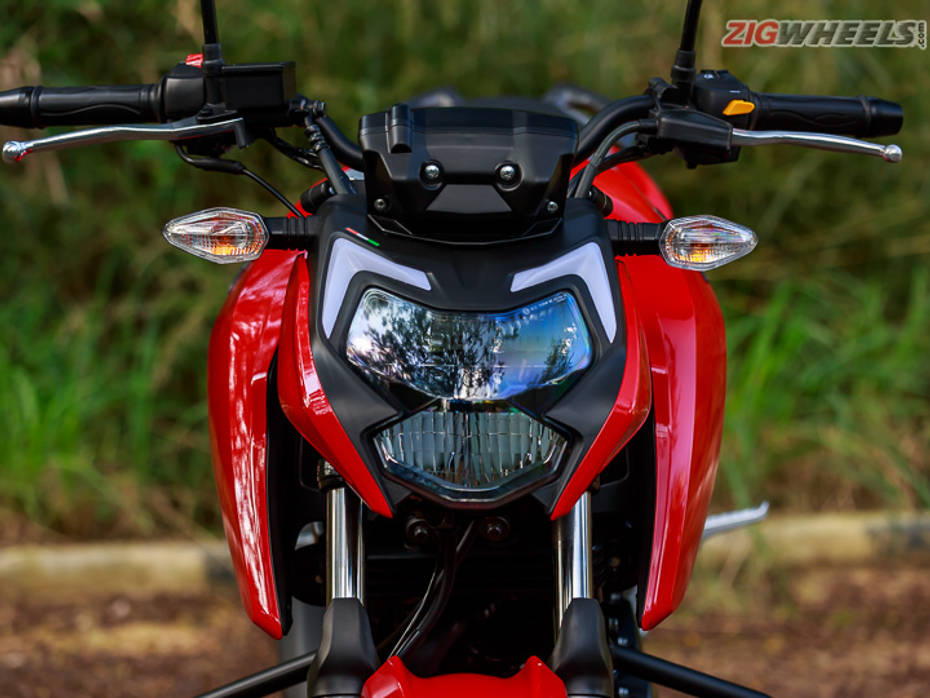 The most immediately obvious of these features is the new LED headlight on both bikes. It's a pretty handsome looking unit. But it's effectiveness can only be tested once we get the bike for review. While that headlight (and the GTT of course) sums up the feature list for the 160, the 200 gets a couple of more ones. Firstly, there's the TVS SmartXonnect system, similar to the one that we first saw on the NTorq, which allows you to pair your mobile phone to the motorcycle using Bluetooth. Although this feature was introduced on the 200 literally a couple of months before the BS6 version came out.
Once connected, the app tracks a lot of data and can help you record your lap times as well telemetry like speed, rpm and even lean angle. It can also keep track of your trip, assist with navigation by giving you directions on the instrument cluster, send you notifications and can also send out a crash alert to your saved contacts in case you have a fall. If you want to check out SmartXonnect's features in detail, check out our previous story HERE.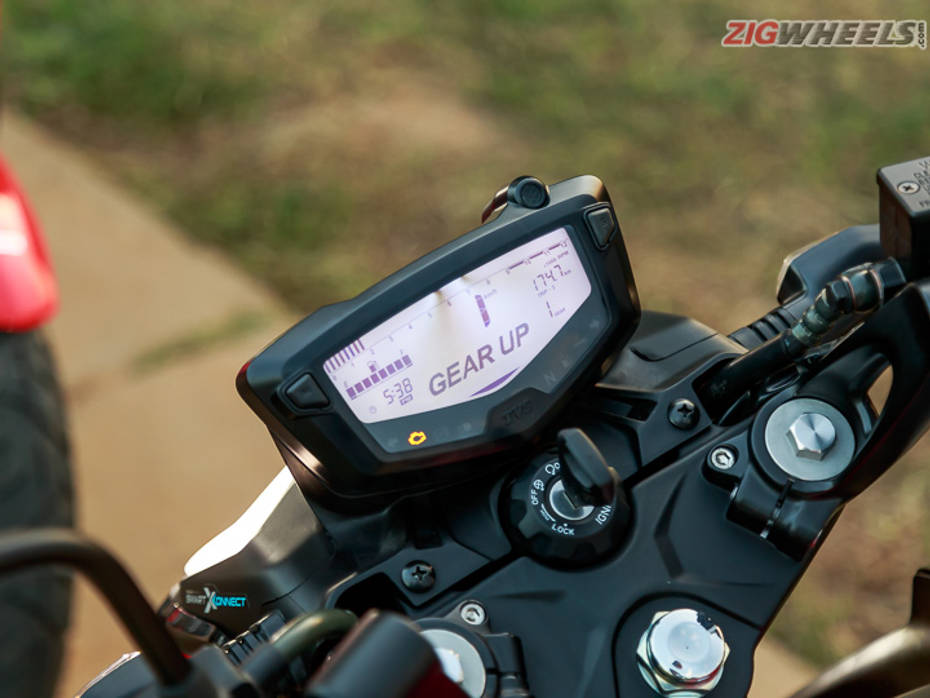 To work along with this SmartXonnect feature, the 200's LCD instrument cluster has been updated as well. The basic shape and layout is more or less the same, but now it houses a small dot matrix display which shows you details such as navigation information amongst other things. And there's a new "i", or information button, on the left switchgear to work in conjunction with this display as well.
A couple of other "mechanical" feature updates that the 200 has seen are a bronze plated chain (which does look rather pretty on the black bike) and a new TVS Protorq rear radial tyre which comes as standard.
The underpinnings haven't changed at all
| | | | | |
| --- | --- | --- | --- | --- |
| | BS6 Apache RTR 160 4V | BS4 Apache RTR 160 4V | BS6 Apache RTR 200 4V | BS4 Apache RTR 200 4V |
| Frame | Split cradle | Split cradle | Split cradle | Split cradle |
| Front suspension | Telescopic Fork | Telescopic fork | Telescopic Fork | Telescopic Fork |
| Rear suspension | Monoshock | Monoshock | Monoshock | Monoshock |
| Front tyre | 90/90-17 | 90/90-17 | 90/90-17 | 90/90-17 |
| Rear tyre | 130/70-17 | 130/70-17 | 130/70 R17 | 130/70-17 |
| Front disc brake size | 270mm | 270mm | 270mm | 270mm |
| Rear disc brake size | 200mm | 200mm | 240mm | 240mm |
| ABS | Single-channel | Single-channel | Dual-channel | Dual-channel |
| Wheelbase | 1357 mm | 1357mm | 1353mm | 1353mm |
| Ground Clearance | 180mm | 180mm | 180mm | 180mm |
| Seat Height | 800mm | 800mm | 800mm | 800mm |
| Weight | 149kg | 149kg | 153kg | 151kg |
These RTRs are running on the same underpinnings as before. So essentially the same split cradle chassis, the same suspension units and even the same brakes. In fact, on the 160, even the kerb weight has stayed identical to the BS4 bike. What this means is that there is no change in the handling package. The 160 feels light on its feet and is very easy to tip into turns. It still retains the slight softness in its suspension, which is not the most enjoyable when pushing the bike hard into corners on a race track. And the brakes too still feel quite spongy, especially when riding hard on the track. But these aspects should be perfectly acceptable on regular roads (as they have been so far), where this bike really shines.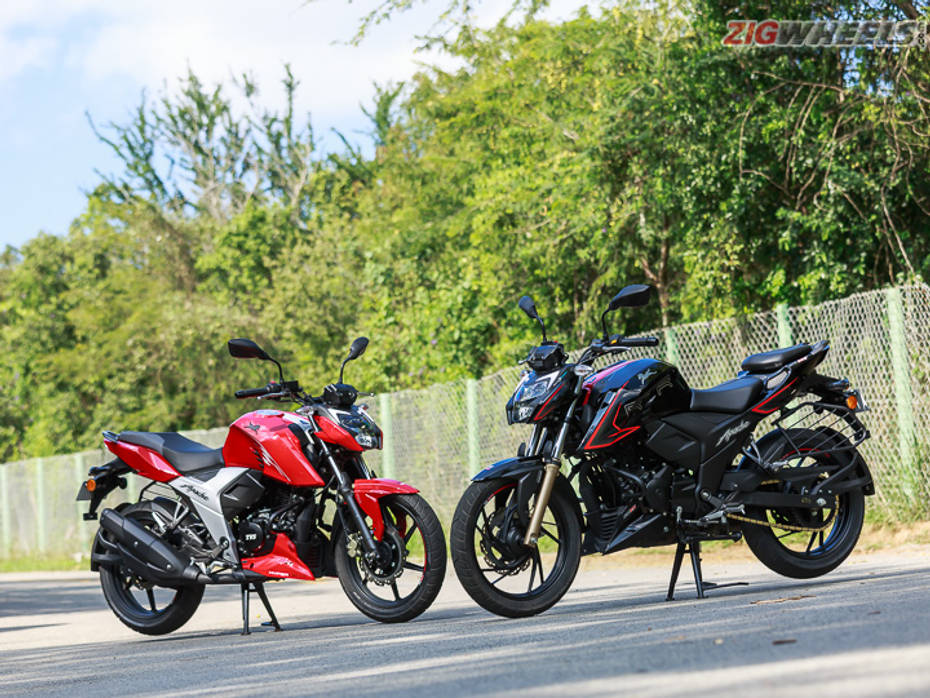 The 200 on the other hand has gained 2kg over its BS4 predecessor. But you'll be hard pressed to tell the difference, whether on the move or at a standstill. It still proves to be heaps of fun on a track, with its stiffer suspension setup that accounts for its razor sharp handling. It is quick to change direction, and even though it's got a pretty short wheelbase, thanks to the new tyres, it feels absolutely planted when leaned over. Basically, all the handling characteristics which made us fall in love with the RTR 200 back in 2016 are still retained.
The design too is almost identical
That said, the new LED headlight and the new eyebrow-like LED DRLs, which give the bikes almost a look of surprise on their face, do make the bike look distinct from the front. Barring that though, all the panels, the handlebars, the seats, pretty much everything remain unchanged on these two. There are new mirrors though, which have a slightly new shape and get a faux carbon fibre texture on them. Aside from that, the 160 does get a couple of new decals on the tank, and the 200 carries over minimal graphics similar to the Race Edition 2.0 (although not the same). Also the 200 has lost the little windscreen from the Race Edition.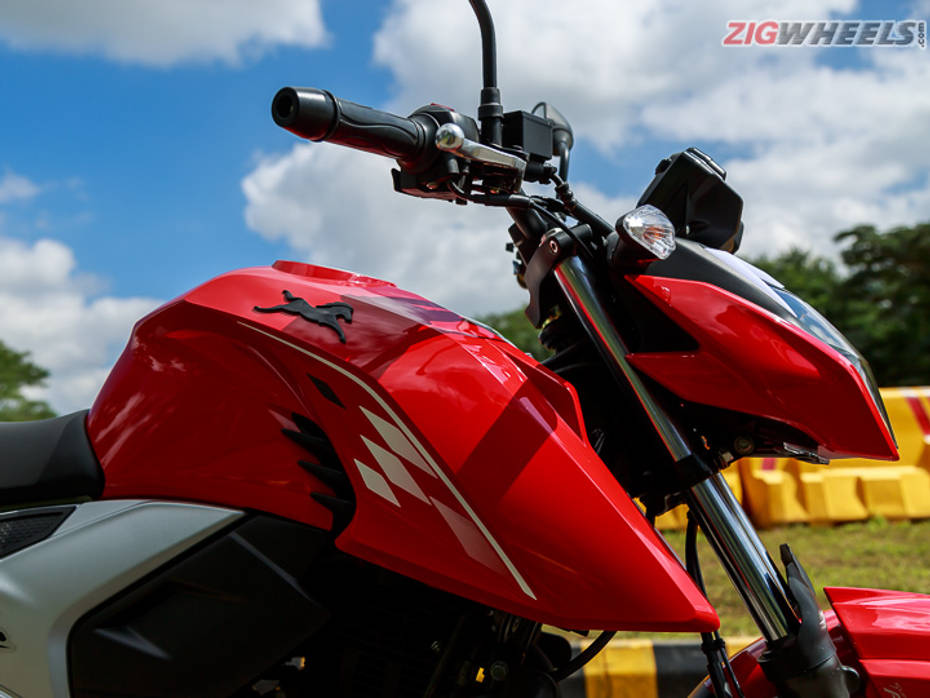 Should enthusiasts be worried?
Let's get the price out of the way first. At Rs 1.03 lakh, the BS6 Apache RTR 160 4V costs just Rs 2,444 more than the fuel-injected version of the BS4 bike. As compared to the carburetted version though, the price jump has been Rs 7,694. As for the Apache RTR 200 4V, TVS didn't have the fuel-injected variant on offer for too long in BS4 guise. So from the carburetted BS4 version, going to the fuel-injected BS6 bike, the price increase is Rs 9,450, so the bike is now priced at Rs 1.24 lakh (all prices ex-showroom Delhi).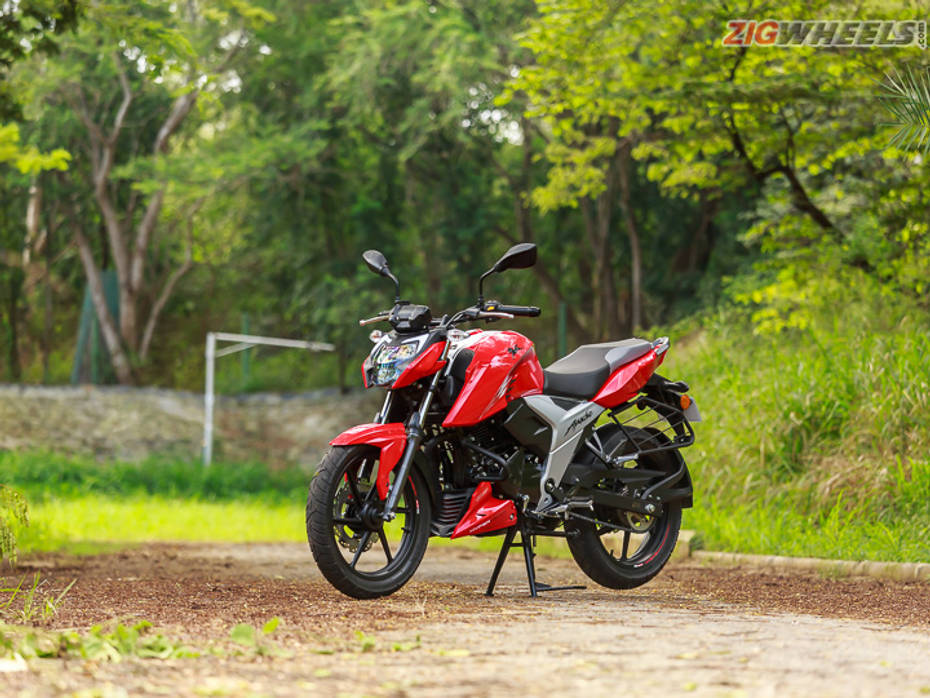 Now the price bumps might seem a little on the higher side, but we think that these should serve as good indicators of what kind of hikes we are likely to see in these categories of motorcycles going from BS4 to BS6 regulations. TVS has tried to offset the pinch customers might feel by throwing in some new features, some of which like the GTT should actually be rather beneficial in everyday use. But more than anything else, I'm relieved that the 4-valved Apache RTRs haven't lost their fun factor while complying with more stringent emissions norms. And that, I believe is the biggest achievement here.
TVS Apache RTR 160 4V Video Review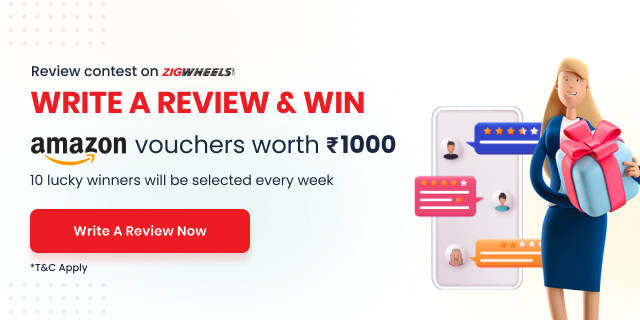 Bikes Similar to Apache RTR 160 4V
See what our community has to say!
NEW
India's largest automotive community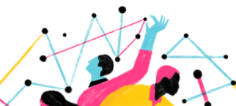 3 Other Things You Might Want To Do