TVS Apache RTR 200 4V Questions and Answers
Filter by :

Comparison (126)

Performance (65)

Features (60)

Comfort (43)

Specifications (32)

Mileage (28)

Maintenance (20)

Price (15)

Transmission (3)

Fuel Type (2)

Safety (2)
Latest

Most Relevant

Unanswered
More Questions
More Questions
More Questions
More Questions
Q. Clutch levar nhi milra kahin.?
Q. Well I am a big fan of TVS RTR bikes, but little stress about mileage which bike should I get Apache 200rvbs6 or Hornet 160 because even Honda gives quite good experince I have already ride Honda Shine 125 - Dominar 250?
Q. What is mapped Ignition system - Apache 200 4V?
Q. Is TVS Apache RTR 200 4V BS6 available through CSD - Dominar 400?
Q. When will TVS Apache RTR 200 4V be available to buy in Madurai?
More Questions
More Questions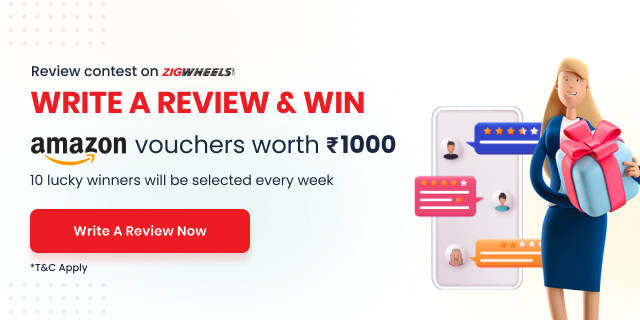 TVS Apache RTR 200 4V User Reviews
4.2/5
Based on 1532 rating & 500 reviews
Review your vehicle & win ₹ 1000
All

Mileage (82)

Performance (68)

Comfort (66)

Looks (48)

Engine (46)

Power (40)

Speed (37)

Pickup (36)

Service (33)

Gear (28)

Experience (27)
Ultimate experience

Ultimate experience the grunt of the engine is so smooth i have never experienced this in any other tvs bikes

0

Share

A Thrill Seeker's Dream

Owning thе TVS Apachе RTR 200 4V has bееn an еxhilarating journеy. Thе bikе's roaring 197.75cc еnginе providеs unmatchеd powеr, and thе accеlеration is a rush likе no othеr. Its еdgy dеsign, rеminiscеnt of a prеdator, turns hеads whеrеvеr I go, and thе handling is top-notch. Whilе thе bikе may not bе thе most fuеl-еfficiеnt, it's a small pricе to pay for thе shееr thrill it offеrs. Thе firm suspеnsion may makе long ridеs lеss comfortablе, but this bikе is built for adrеnalinе, not lеisurеly cruisеs. If you'rе a thrill sееkеr who cravеs powеr, spееd, and stylе, thе Apachе RTR 200 4V is an unmissablе choicе. It's thе kind of ridе that transforms еvеry journеy into a hеart-pounding advеnturе.

0

Share

Great quality

The braking performance of RTR 200 4V is decent and gives good ride quality. It also has dual-channel ABS as standard for the safety and is loaded with the amazing and many features. It provides smooth riding experience and also gives segment first features. Its performance is really good and is a good looking sporty bike but gives vibration at high speed. Its overall quality is good and gives refined engine and look very striking. It is very suitable for short riders and gives good ground clearance with good riding.

0

Share

Presenting with an efficient engine

Presenting with an efficient engine and light in weight, the TVS Apache RTR 200 4V starts with a very affordable price range. It is an affordable two wheeler model, giving a smooth experience, with a comfortable and adjustable seating arrangement. It provides an excellent mileage and good ground clearance. The engine is quite powerful. It provides a well equipped safety and alert system, and performance wise I have found it fantastic as always. I feel that I am lucky enough and quite privileged to have added this bike to my daily commute routine.

0

Share

5.0

Dual channel

A value of money machine.Impeccable low and mid end performance which we all need in our day to life, The 0 to 60 and 0 to 100 which we mostly need in city.The power modes give a great combination of pickup, mileage and brakes which are exceptional in safety with dual channel.Ultra level comfort both the body posture and the seat, Not to too sporty nor too relaxed, Perfectly balanced so that you can adapt acc.To environment.Best in class milage.Till 6000 kms i got 35 to 37 in city and 40 to 42 in highways, Later after 6000 odo, 40 kmpl in city and 47 to 50 kmpl in highways.Driving is sheer pleasure, Free revving engine with no vibrations, Just feel like riding a high end motorcycle.Service is good at selected centers.Loads of features like bluetooth is useful.And a perfect fun machine to drive on tracks, Confidence inspiring geometry at curves even on public roads.Stock tyres wet grip is not up to mark.Overall just wow!.

0

Share

refined engine and good quality

This sporty looking motorcycle is great quality and engine is refined and potent. It Gets smartphone connectivity and RTR 200 4V has a striking design. It gives good driving range and good fuel tank capacity around 12 litre. It is good for long distance tours and gives good ground clearance. It gives smooth riding experience and gives decent performance. It has good technology and feature and gives a nice touch. It has decent braking performance and has Smart Xonnect system for enables smartphone connectivity via Bluetooth but has vibrations.

0

Share

More Customer Reviews of Apache RTR 200 4V
More Bikes in Same Budget