COLUMN: Tale Of Performance
by Shumi
Sep 5, 2019
Views : 9286
---
Shumi got to ride the Ducati Panigale V4 S at the Buddh International Circuit for four straight days! Can you smell something burning?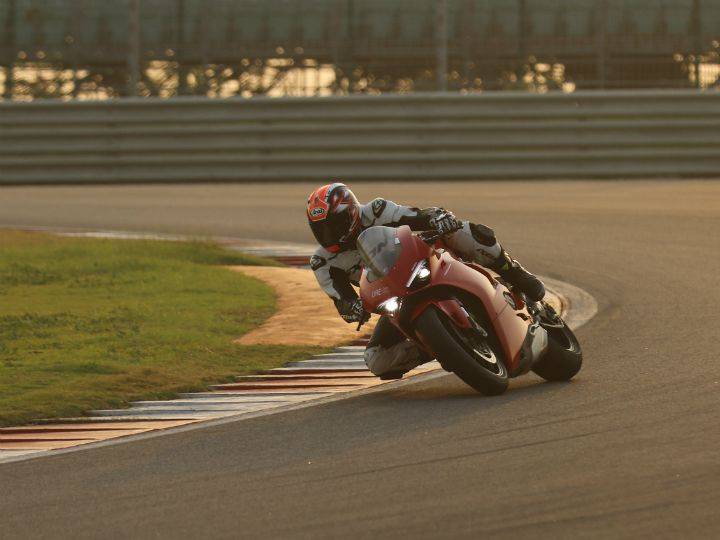 Four days with a bike which makes you feel like the world has changed. Someone called it the "superbike for dummies." And it's the biggest compliment ever paid to a motorcycle that I've heard.
I'm not the fastest rider in my circle. Not by a long shot. But I know the theory and I've a big, nay huge, mouth too. I can lap anyone by turn one in any bench race. But opening the throttle and big lean angles is a challenge for me. Inasmuch, I'm the dummy. This bike is for me, then?
Maybe it is. Because I've never gone this fast before. Teetering joyfully at the edge of my confidence without coming anywhere close to the bike's physical and electronic limit. What is this thing? How is this possible?
It hammers down the straights with impossible authority. 299. ---. In my hands? No, I must wake up. It reminds me, instead, that I should probably brake up. Because turn 4 isn't that forgiving a place.

But before you can think "oh shit!" you're back down to 60. Bloody hell. It's as if it twists time and space to favour you. How is this not fiction?
It never fails to remind you of what it is though. It's a proud, large, soulful thoroughbred. Not given to taking stupidity, but ridiculously forgiving of it anyway.
It'll scare you. Promise. You'll shift up and be amazed at the profound reserve of force the engine makes. And then realise you were upshifting halfway up the revs. Wimp.
Then you'll try to get to redline. And freak the fuck out. Because it's too fast to process. Numbers in the 200s of kmph appear on the dash with a fluid ease that'll leave you gasping. How is this legal?
The thick, all-pervasive baritone plays out all around you. It's as thick as just-melted chocolate, just as sticky and vastly more tasty. People in pit lane will pause to hear you go by. As if I am Orpheus. And the bike's my lyre. They'll hear the rifle shots of the quickshifter and smile. And they'll shake my shaky hands when I return to the pits. We have them all fooled. It's the star, but everyone thinks I'm the hero. The sweat isn't from the heat, but they don't know it.
All while we get faster and faster. It makes me comfortable but it never lets me forget how much more of its barrel-chested, full-throated, gale-force performance is left to be unlocked. How is this sold to people without a thorough sanity check?

It's also hot. Like the inside of a sun. It'll burn your leathers shiny. It'll melt your boots. It'll put sweat in your eyes and it'll put a wet sheen on your skin. But that's the price of its performance. You're almost literally in a trial by fire. And it wants you to stay the course. It wants you to win. It wants you to stay on top, badly.
Four days later, they tell me I can't ride it anymore. I walk away without a second glance. Without running a slow finger sexily along its taut lines. Without a last look into its dark eyes. Without a last blip of that glorious throttle. Without a last look of pride at the tyres that bear the marks of our mad time together.
There's no need.
The Ducati Panigale V4 S isn't in a pit garage far away. It's right here. In my head. In my heart. My world has changed.
More on Ducati Panigale V4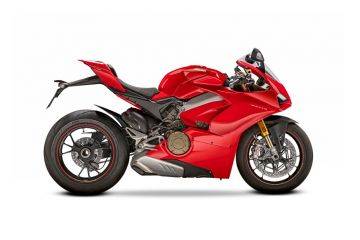 Rs. 26.50 lakh Onwards
Ex-showroom, Delhi
Get Loan starting @6%
View On Road Price
Add Your Comments
View all comments

Ducati Panigale V4 Alternatives