Honda Drive To Discover 10: Country Roads To Beachy Trails
Mar 28, 2021
Views : 1526
---
Three days, four cars, wide highways and twisty ghats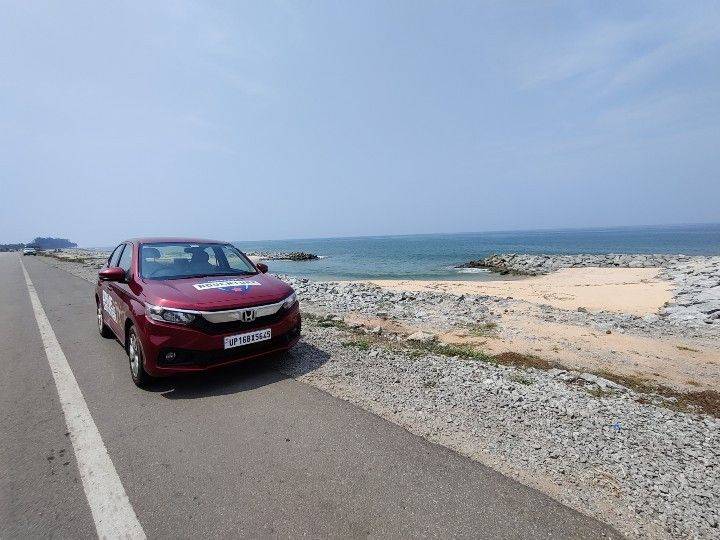 Due to the COVID-19 pandemic that has swept the globe since 2020, the very notion of travelling outstation, heck even for a small road trip, has pretty much been off the cards. The ensuing phases of lockdowns in that period meant we were pretty much cooped up in a work-from-home situation. During that time, if there's one thing I missed the most it has to be going out, especially on the odd road trip with my family. So when Honda gave us the opportunity to more or less 'recharge our batteries' at its 10th edition of the Drive to Discover event, it was a no-brainer!
So what is Honda's Drive To Discover fest, you ask? Well, it's an annual event to explore exotic locations around India, driving most, if not all of Honda's model lineup. This year's edition saw us embark on a three-day road trip across the sky high ghats of Chikmagalur, open highways to the coastline, and culminate at the traveller's paradise, Goa.
Flagging Off

With bags packed, I flew down to Bengaluru where we were greeted at the Taj Hotel by Honda. Post the briefing and some lunch, we were set to begin our three-day journey. For the road trip, we had the WR-V, Jazz, Amaze, and the 5th-gen City at our disposal. Paired up with my colleague Rohit Shah from CarDekho, our ride for the first leg of the trip was the Jazz CVT.

As we began our journey to Chikmagalur (also known as Karnataka's coffee land), the Jazz felt right at home on the wide highway section with the CVT automatic, but you do need to plan overtakes a little in advance, especially on narrower roads. Nonetheless, it was a pretty smooth start to our journey.

About 180km later, after a quick evening snack stop at Hassan, we set off to Yagachi dam for a scenic photoshoot with our convoy. Unfortunately, we weren't given access to the premises. So, we went over to a nearby spot, which in hindsight was actually the better area. Combine that with a picturesque sunset and it was quite the background for our entire convoy.

The final leg of the 287km journey saw us head to our first stop of the night, and the final path to the hotel was quite something. It was nothing but uphill sections as well as extremely narrow roads that could barely fit a single car. That had us counting our lucky stars for being allotted the Jazz CVT which made things far easier.
Countryside Twists

Honestly, it was the second day that we actually set out to 'Drive To Discover.' Up early in the morning, and with some freedom to choose from the model lineup for photoshoots, we set off, with the 5th-gen City petrol CVT to Mullyanagiri peak, also known as the rooftop of Karnataka. Sure, we didn't exactly get to the mammoth 6,316 ft peak, but the City was perfect for the high mountains that had us feeling like we were on top of the world. The City was easy to handle in the sharp hairpins and twist sections.

With breakfast done, our next allotted ride was the WR-V diesel-manual for our journey to Mangalore for lunch. A stark contrast to Day 1's mix of highways and some uphill sections, our route was full of countryside roads and a charming ghat section that had a nice rhythm of curves and tight hairpins. You'd think that would be a nightmare for someone driving a manual, but the WR-V tackled all that with relative ease and felt well under control taking on hairpins.
Finishing off lunch with seafood at Mangaluru, we decided to switch over to the Honda Amaze petrol-manual. As we got closer to Kundapura for our stop of the night, the scenery began to shift towards a coastal view. Since we had a bit of time to spare, we had a quick stop at the beautiful Kodi beach. The sedan was our perfect ride on the wide, open roads.
Coastal Serenity

Another early morning and we went over to what really was the highlight of the entire trip, Maravanthe Beach. We were treated to a wide highway and a sun-kissed beach right alongside -- the most pleasing setting when driving. Of course, the convoy and the Amaze CVT diesel I had at my disposal complemented the beautiful landscape.

A beach photoshoot and a quick breakfast later, we were back on the road, this time, with the Amaze diesel manual en route to our final destination, Goa. Over the 250km journey, I noticed the Amaze diesel manual's 1.5-litre engine seemed like a better fit for the wide coastal highway route, with some decent punch while executing overtakes.

Since Day 3 was a convoy-free ride, we decided to check out the local attractions and went over to Murudeshwara Temple, which is famous for being home to the second largest Shiva statue. The 20-storied Raja Gopura temple adds to the towering presence of the gigantic Shiva statue.

It was finally the last day and having explored so many scenic locations, Goa seemed like the perfect place to end Drive To Discover 10. I mean, who wouldn't want to end their day on a clean, uncrowded beach with scrumptious seafood at a beach shack?

Overall, it was an unforgettable experience, witnessing so many delightful places and driving different cars on serene roads. After all, I'm a Honda owner myself and this experience only added to my sense of pride.
Hopefully, we will soon get rid of COVID-19 and set out on many such journeys for many more unique experiences on the road.
More on Honda Jazz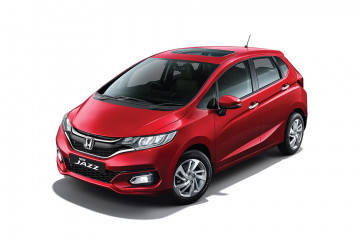 Rs. 7.55 Lakh Onwards
Ex-showroom, Delhi
See what our community has to say!
NEW
India's largest automotive community