EXCLUSIVE: Revolt Electric Motorcycle Design Sketch Revealed
Apr 12, 2019
Views : 12266
---
Revolt Intellicorp's upcoming electric motorcycle's design revealed in an exclusive interview with their Chief Designer, Shivam Sharma
[UPDATE: Revolt has launched the RV400 in India and here are the details. We've also ridden the motorcycle and you can check out our first ride review here.]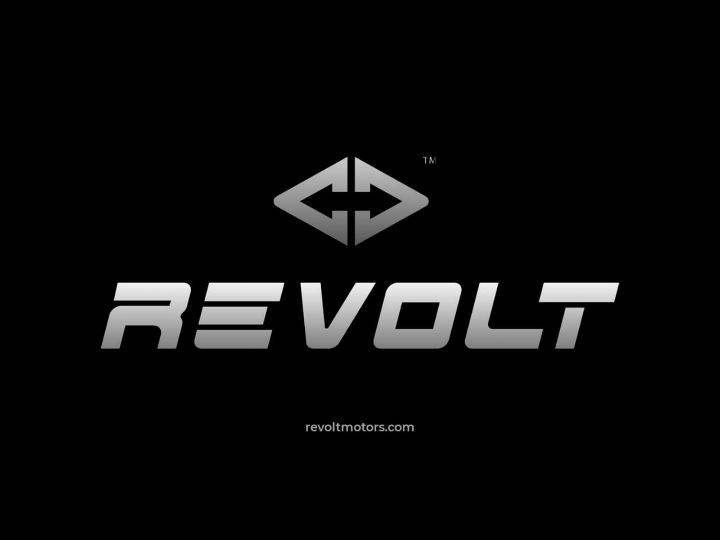 While electric scooters have been making a (small) splash in the Indian automotive space over the last couple of years, the country is yet to see a proper, production-spec electric motorcycle. But all that's set to change soon, when Revolt Intellicorp launches their electric motorcycle in June this year. Brainchild of Micromax CEO Rahul Sharma, the company has set up an R&D centre and large production facility in Manesar that will be capable of manufacturing 1.2 lakh electric bikes per year. We recently got a glimpse into Revolt's plans, which you can read about HERE.

Very little is known about this electric motorcycle at this point, but what you see above is the design sketch on which the final production version of Revolt's e-bike will be based. The sketch shows a handsome-looking motorcycle that looks quite unlike any other electric bike we've seen till now, and could easily pass for a roadster from a certain Italian manufacturer. Also clearly discernible in the sketch are suspension components such as upside down front forks and a monoshock at the back, as well as a belt drive connecting the mid-mounted electric motor to the rear wheel. The bike does get a disc brake at the front, and we can only assume that there will be one at the rear as well.
But more than just getting a look at the design sketch, we got a chance to interact with Revolt's Chief Designer, Shivam Sharma, who is more than familiar with designing motorcycles. Shivam has been a Design Lead at Hero MotoCorp in the past, and is credited with designing 10 motorcycles, including the Splendor iSmart 110 and two generations of the Passion Pro. We got to pick his brain about everything that went into creating the aesthetic of Revolt's new electric motorcycle. Here's what he had to say...
ZW: What segment is the Revolt targeting?
SS: That's a big one - we are gunning for the entire motorcycle category - not just electric motorcycles.
ZW: Customers in the mass market are known to have quite conventional tastes. What statement is the Revolt looking to make?
SS: Tastes evolve when there are enough options to choose from. What we are offering is a replacement for conventional motorcycles. This is India's first AI-enabled motorcycle that doesn't compromise on the performance, form factor or aesthetics.
ZW: Is it looking to blend in, or stand out?
SS: It's dynamite. It does not look like any other electric two-wheeler in the market. We have invested a lot in making a beautiful looking product. For any automobile, form factor is key, coupled with performance, and we have successfully amalgamated that piece.
ZW: Why go for a naked motorcycle design when scooters are in high demand and offer a lot more practicality and versatility? Wouldn't packaging in a scooter be easy for an EV?
SS: Why go for something that everyone else is already doing? We are targeting an audience that requires smart and sustainable mobility solutions that do not compromise on utility. For instance, the Revolt motorcycle offers a range of 150 kms on a single charge, something that no other vehicle is offering today.
ZW: Which other styles of motorcycle, such as a scooter, cruiser, full-faired sportbike, are apt for e-bikes? Wouldn't a faired bike be more aerodynamically efficient?
SS: Aerodynamics play a vital role in the styling of a motorcycle but largely at very high speeds. So, when we get to that category we will tackle and address it then.
ZW: There aren't too many electric two-wheelers around, at least ones that are good looking. What was your inspiration when designing the Revolt bike? Did you look at other electric bikes? ICE bikes?
SS: My only inspiration in the process was technology - our company has a sound understanding of technology and our vision was to use that knowledge to create a revolutionary product. The motorcycle is a potent combination of design and performance, and all I can say at this point is that this product will create a category in itself.
ZW: What bike did you use as a base while considering dimensions?
SS: None.
ZW: What were the ergonomic considerations when designing the Revolt e-bike? Was there ever any consideration to giving the bike a sportier riding position?
SS: We were focused on designing a bike that could cater to all kinds of users - people who use their motorcycles for everyday commute to work or that occasional long Sunday ride. The current seating position is comfortable for the rider and the pillion. And it will surely be a treat for women riders.
ZW: How did the design process for the Revolt e-bike start? Was an engineering goal set first, followed by a design to match that goal or vice versa?
SS: It was engineering first followed by design aesthetics. But Rahul, our founder, was very clear about having a fantastic form factor. My starting point in the process was the brief I got from Rahul - it was to design a motorcycle that is electric and stylish, keeping in mind the aerodynamics to ensure performance at par or over par when compared to an ICE.
ZW: How many sketches did you'll go through before narrowing it down to the final X number of concepts?
SS: It was a fairly long yet exciting process. The sketching itself took around 6 months. After a few initial doodles, I had a brainwave and took three different directions based on the brief before I could get onto the final sketch. We made seven mock ups before locking in the final design for this absolute beauty.
ZW: What is the challenge in designing a BEV for the Indian climatic conditions?
SS: Honestly, one needs in-depth knowledge on the materials that are being used and should be smart enough to use them in designing an EV which can fit in the different climatic conditions here.
ZW: What are the challenges in designing an electric bike versus a petrol-powered one? Is there more freedom in the design process?
SS: An electric bike is easier to work with as it has fewer moving parts. There are 3 primary elements- the frame, motor and battery, hence the leverage. As EV is a new segment, motorcycle dynamics are way different in an EV than the petrol-powered one.
SS: Hiding chunky battery packs behind well-shaped bodywork is no easy task. How have you managed to work around the size of the battery packs?
SS: This was the most difficult part indeed, however, we always had a customer-centric approach to the design of the battery as well. Usability, ergonomics and ease of maintenance have always been the keys while designing the space of the battery packs and its placements.
ZW: How much role does body design play in the battery and motor's thermal management?
SS: It widely depends on the kind of battery that is being used.
ZW: Following up from the previous question… Most electric two-wheelers look rather boring. What were the challenges in getting the design to work in harmony with the engineering of the product?
SS: It's always difficult to have the product exactly how it was thought of due to the engineering challenges. The engineering team at Revolt was always ready for the challenges and solved all the hurdles that came in the way, keeping in mind that no compromise on styling or performance were acceptable. We had a common goal to truly create a next gen mobility product.
ZW: How much of a say did design have in engineering?
SS: Design and engineering both worked together for this common goal.

We will have more information on Revolt's electric motorcycle as we get closer to its launch date in June 2019. Hopefully, we'll have a chance to test the bike soon and bring you a proper first ride review. Till then, stay tuned!
Revolt RV400 Video Review
More on Revolt RV400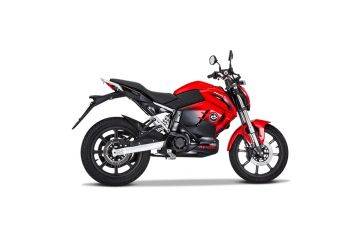 Rs. 1.03 Lakh Onwards
Ex-showroom, Delhi
See what our community has to say!
NEW
India's largest automotive community