Dear BMW G 310: A Little Too Little And A Little Too Late: Opinion
---
India has been waiting for BMW's affordable motorcycle to live out a dream of owning a premium European brand for quite some time now. But the wait has stretched much longer than expected and with it, expectations have only gotten higher and the competition better. Now it seems the G 310 siblings - the street-going G 310 R and the adventure-oriented G310 GS - are finally coming, and we think all of us need to take a deep breath and rein in our expectations. Here's why: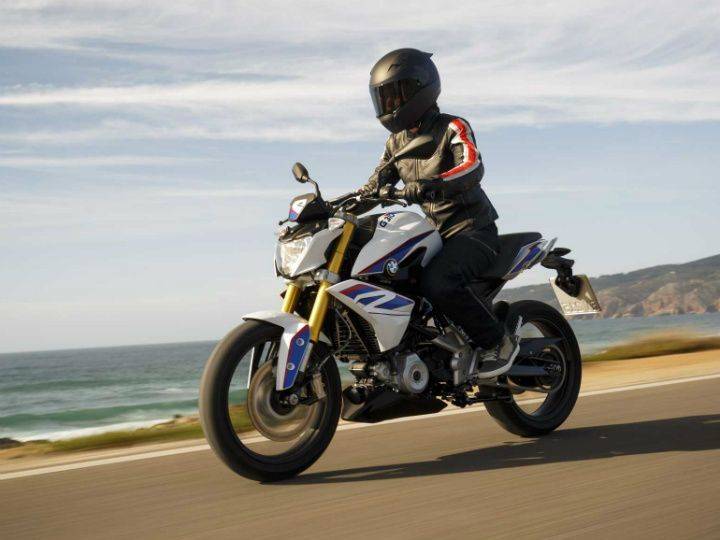 1. Price, price and price! The G 310 siblings are expected to land in the Rs 3.5 lakh-4 lakh range. We have seen the price tag of TVS' Apache RR310, which shares its engine and chassis with the G's, cross the 2.5 lakh on-road price mark. In the past, BMW has suggested that pricing will be premium. Our interactions with the BMW at standstill emphasise this point: build quality and ergonomics are superb. However, a near Rs 1 lakh premium for a naked G 310 R over a fully faired Apache seems zehr unreasonable. Let's hope and pray this turns out to be nothing but a rumour. Because at this price it will certainly face...

2. Spec-sheet grumbles: The G 310 has a lot of genius packed into it. Like the reverse inclined engine and the reversed air-flow path too (exhaust port instead of pointing to the front, aims towards the rear). It packs a long swingarm in a relatively tight wheelbase. All this promises agility and stability and a peppy performing motorcycle. But the 34PS of power and 313cc puts the BeeGees in the sub 2.5 lakh price range in just the spec. Also, the G 310 GS, which gets different handlebars and longer suspension, doesn't go far enough to whet the appetite of India's booming adventure motorcyclists. Spoke wheels and more road-focused tyres are some of the key misses.

3. Refinement: Now BMW is revered for its exacting standards of engineering. And the G 310's presumed advantage would be to bring Bavarian levels of refinement and quality to the Indian rider junta. We are certain of getting a top quality motorcycle with impeccable fit and finish. The ergonomics will also be superb for all sizes of riders, something we have seen the TVS Apache RR310 does well too. However, if the thrummy engine character of the TVS is anything to go by, our expectations of a butter smooth Bavarian will be spread thin. After all, the TVS and BMW motorcycles share engine and chassis. We still hope that BMW has a secret stash of secret sauce that we don't know about and will be drizzled onto the G 310's. Drizzle generously.

4. Because, KTM 390 Duke. Right, which leads us to the inevitable benchmark. In its first generation, the KTM was a machine that you loved for its thrills and tolerated its uncouthness because of the sheer economic sense. So, in 2016 the G310R presented a welcome alternative to this formula. Enough riders would have there and then traded performance and high-speed jinks for a calmer, more usable and more comfortable motorcycle. But then, 2017 happened. And within a year the 390 Duke transformed, from a tipsy brawler into a martial arts expert. Even more vicious, even more exciting but with a delightful new layer of delicacy and finesse. No longer was the ride wooden, or the engine gruff. The tank range improved and the ergonomics got better too. And did we mention the digital display and split function forks? Once again, KTM has made life difficult for any new entrant.

5. So, temper expectations. This point isn't really an argument for the originally stated case. But, Top 5 seems to be the way to go these days. People will have you do Top 3 in a Top 5 format too. I blame Google for this nonsense. And I blame myself for having overly high expectations from BMW. And I may have shared that enthusiasm in the past and got you all excited. In which case, allow me to correct course now. From what we understand, the launch is imminent. Hopefully, I will be surprised with the prices and the motorcycle. And, so will you. But, until that actually happens, temper expectations.
More on BMW G 310 R

Rs. 2.50 Lakh Onwards
Ex-showroom, Delhi