BMW Motorrad Unveils New Bluetooth Communication Device
by Alpesh
Jul 10, 2019
Views : 570
---
Take note, Sena and Cardo, BMW Motorrad is here to eat your lunch
The new Bluetooth communication device is powered by a 560mAh battery.
It can be connected to six other systems at once.
The claimed operating time for this device is 8 hours.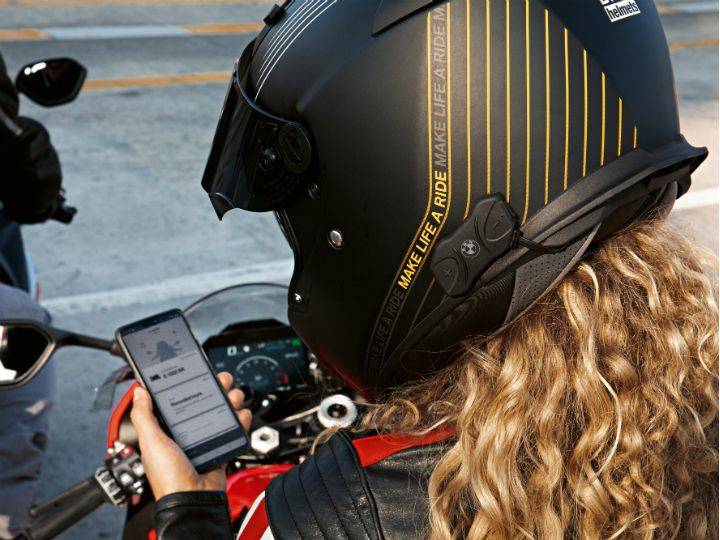 BMW Motorrad has unveiled a new Bluetooth communication system, which can virtually fit onto any helmet. However, the bike maker says that its Bowler series helmets, which are a half-face helmet are an exception. The new Bluetooth communication system can be paired with six other devices and has a range of 300 metres, which is enough if you're riding in a group.
Riders can choose between a private and a public mode for communication via the official app, which is free of charge. The main unit features three buttons for controlling the intercom system, volume, switching on and off, among others.

Just like any other high-end Bluetooth communication system, this one too can be connected to any other Bluetooth-compatible devices. It is powered by a 560mAh battery and can be operated for 8 hours straight. Now, BMW Motorrad does offer other Bluetooth communication systems with higher battery capacity, and the new one is likely to be positioned as an entry-level device.
While the entry-level Sena Bluetooth device starts at around $130 (around Rs 8,900), Cardo devices come at a relatively reasonable price of around $90 (around Rs 6,100). As of now, BMW Motorrad hasn't revealed the price, but we are fairly certain that it won't be cheap!
Add Your Comments