Maserati Cars
4.4 is average rating of Maserati cars by 26 users
Maserati Car Models
Narrow Your Search
Maserati Diesel Cars Maserati Petrol Cars Maserati SUV Cars Maserati Luxury Cars Maserati Sedan Cars Show All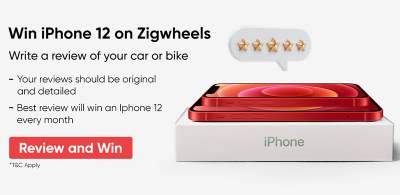 Maserati Car User Reviews
Quattroporte

4.6

5 reviews

Tail light

I like design and structure, interior & exterior, front side grill & back of the tail light.

Gran Turismo

4.5

4 reviews

Emgine performance

This car is very nice, I like its comfirt most. The mileage is very good. This is superb and the emgine performance is very good.

Quattroporte

4.6

5 reviews

Customisable interiors

Wow car. Beautiful ride quality. I love the customisable interiors. The comforts and silence in the car is beautiful. Purrs like a kitten. The suspension is just stiff enough to corner at 150+ on certain curves. Hugs the road. Loads of road grip. Styling is like an angry bull (cartoon) for some angles in the front. The tail light cluster is awesome. I love the adaptive cruise control which goes all the way down to "0". The early brake warning and override even without cruise control is great!!! The brakes turn super sensitive at this time. The car can literally stop on a dime with its Brembo Ceramics extras. My worry all the time is the guy behind may not stop in time. Despite the alarm tail light flashes.
Maserati Car Images
Maserati Cars News Updates

Maserati MC20 Goes Open-top With The Cielo
26 May, 2022
916 views
Back when Maserati unveiled the MC20 sports car, it confirmed that an open-top version of the 2-seater would arrive in the future, and the same was teased in December 2021....
read more
---

New Maserati Grecale SUV Makes Its First V6 Noises
22 Mar, 2022
264 views
Available in three variants: GT, Modena and Trofeo. Powered by 300PS and 330PS mild-hybrid powertrains. Trofeo variant gets a 530PS V6 petrol engine. Features...
read more
---

The Maserati GranTurismo Will Get All Sparked Up In 2023
21 Mar, 2022
1214 views
Teaser reveals similar proportions to the current model, but with different wheels and MC20-inspired headlights. Could feature Level 2 and Level 3 autonomous...
read more
View All Maserati Cars News
Maserati Cars Question and Answers
The super luxury Maserati Gran Turismo is packed with a 4.2L engine that produces a maximum power of 405bhp at 7,100 rpm and top torque of 460 Nm (47 kgm) at 4,750 rpm and the car has jet speed of 178 mph. Meanwhile dimensional of the car are 4881 mm, 2056 mm and 1353 mm which make it superb in the segment. It is fun to drive and it can touch 0 to 100 kmph within 4 sec. If you want more punchy drive you may drive car in sports mode. You may find the cars a bit bigger for small roads and corners. It is comfortable enough for city as well as for highways. Being a Sports car, it has a low ground clearance and it might be an issue at bad road conditions. Do take a test drive for better clarity. Check out authorised dealership details.

Comparably pricier than BMW M sedan but technologically inferior. M series is a much better choice IMHO.
Maserati Cars Expert Reviews

Maserati Quattroporte GTS test drive review
19 Sep, 2015
30015 views
I've driven the Ghibli a few days ago and today is the turn of the Quattroporte. The reason we called for the Quattroporte after the Ghibli was because we...
read more
Maserati Cars FAQs
Which is the cheapest Maserati car in India?
The cheapest Maserati car in India is Ghibli, which is priced at Rs. 1.15 Crore.
What are the SUV cars manufactured by Maserati?
What is the price range of Maserati cars?
Maserati cars in India comes in the price range of Rs. 1.15 Crore to Rs. 2.69 Crore.
Is the diesel model available in Maserati cars?
Which are the most popular cars of Maserati in India 2022?
Discontinued Maserati Cars