About Chevrolet Cars
Chevrolet, the American 'bowtie' brand, was established in 1911 and came under the General Motors fold in 1917. Before Chevrolet came to India, General Motors faced a tough time establishing itself as a carmakers than can produce cars domestically and sustain it. The Opel brand didn't work and it was tarnishing the carmaker's image heavily. Finally in 2003 a fresh call at the Indian car market was taken with the introduction of Chevrolet.
Other Car Brands
Chevrolet Cars Expert Reviews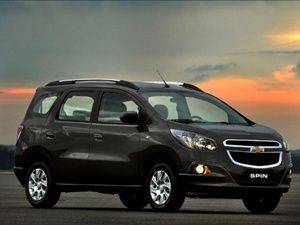 General Motors recently declared that they will be bringing in the Spin MPV next year. We take a closer look at where it will stand in the competitive MPV segment
Feb 23, 2015
Chevrolet Cars News Updates
Chevrolet Cars FAQs
What is the price range of Chevrolet cars?
Chevrolet cars in India comes in the price range of Rs. 999.99 Crore to Rs. To Be Announced.
Is the diesel model available in Chevrolet cars?
No, Chevrolet does not offer diesel models in India
Discontinued Chevrolet Cars