Tata Tigor EV First Drive Review: Ready For The Real World?
---
Tata's EV recipe is now available in a more pocket-friendly form. Does an affordable electric car equate to a compromised novelty or does it make sense for everyday use?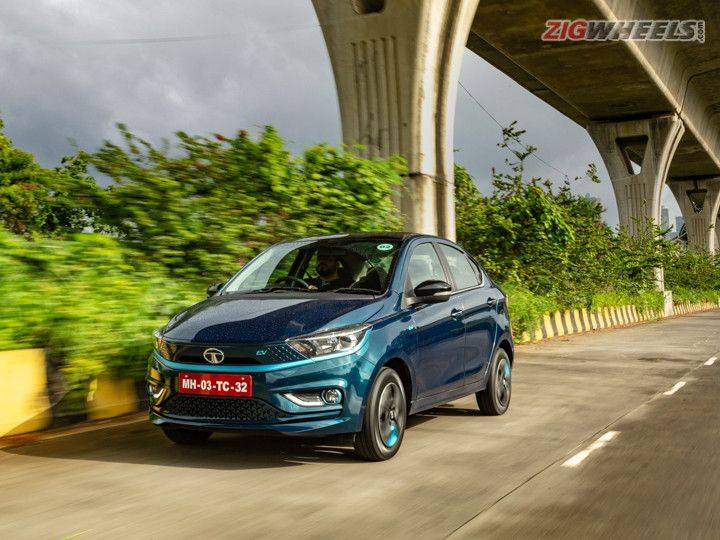 Electric car reviews tend to start with sermons on eco-friendliness, a silent drive experience or how the future is here. However, at least in India, most electric car launches have been in expensive segments. Options like the Hyundai Kona and MG ZS are priced above Rs 20 lakh while the Mercedes EQC, Audi e-tron & Jaguar I-PACE are priced north of Rs 1 crore.

The first car to truly deliver on the promise of giving Indians a usable electric car for the masses was the Tata Nexon EV. So, Tata has a formula that works, they've had time to polish it further and they're ready to make EVs even more accessible with the Tigor EV.
Our regular review cycle is exactly what can give you an idea of how realistic that 306km claimed range is and of course, we'll get a good look at everything else too.
First, An Explanation

You may have read or watched a couple of car reviews so far. What you may not know is how inefficiently the shoot cars are driven to get all the photos and videos. From switching the car on/off 30-40 times over a duration of a few hours to rapid acceleration and braking for all those action shots you see, we do a lot to make these cars hate us.
With this, we know how a car responds when punished, so we can estimate what it's capable of when cared for.
Now, Here's Some Blue

Correction, a lot of blue. To begin with, this Teal Blue is one of only two colour options, the other being Daytona Grey (same as the regular Tigor). But like the Nexon EV, the Tigor's emission-less avatar is denoted with heaps of blue 'EV' badges, a chunky blue garnish that underlines the front 'grille' and projector (halogen) headlights, along with a blue surround for the fog lights.
FYI: The Tigor EV's ground clearance (unladen) is 172mm. 2mm more than the standard Tigor

The LED DRLs sit next to the fog lights too but no, they're white, not blue. The 'Hyperstyle' wheels do look interesting but convincing as they may seem, they aren't alloys. Even the top-spec XZ+ gets 14-inch steel wheels with covers. And yes, the blue contrast makes a return here too, though, on just one part of the wheel covers.

Otherwise, this is still the Tigor, so the design's familiar. The changes that arrived with the facelift have been applied here too, and that includes the shaper front end. But the Tigor's style-pull was always with the side profile thanks to the swooping roof and how it blends into a very stubby boot. It's certainly one of the more off-beat looking sub-compact sedans.
Der's A Lot More To Derrière

A little word play to annoy my copy editor. Anyway, the rear end plays host to some of the major changes that come with the EV:
The battery pack and associated components don't sit within the floorboard. They're placed where the fuel tank would've been (below the rear seat) and they also eat into some of the depth the boot has.

As a result, the spare tyre moves into the boot and is placed vertically on the right (driver's) side. Subsequently, boot space drops from the standard Tigor's 419L to 316L. Two medium-sized trolley bags will get in, but full-sized suitcases won't.

The charge port is on the rear left of the car and the Tigor EV supports both fast charging and home charging (the latter being what you should use primarily).
Estimated Charging Times
0-80 percent Home Charge: 8 hours 45 minutes
0-100 percent Home Charge: 9 hours 45 minutes (last 20 percent takes longer for cell balancing)
0-80 percent Fast Charge: 65 minutes
Same; For The Good And Bad

That's the cabin for you i.e. it retains qualities we appreciate in the standard Tigor like the airy cabin or its ability to seat four occupants (all 6ft tall) in comfort. In fact, you can seat three adults of an average build at the rear too. The features list is largely identical as well, so it's satisfactory for the price.
Highlights:
7-inch touchscreen with Android Auto & Apple Carplay. It's actually smoother to use than the Tata Safari's infotainment system.

The 8-speaker sound system is excellent as ever and aside from offering great sound quality, also does justice to bass heavy songs.

There are also nice inclusions like push button start with a smart key, auto ac and a digital instrument cluster which has a nice game-like interface to it.

You get connected car tech with the ZConnect app which facilitates geo-fencing, live car tracking & remote operation of the AC/lights/door locks, among other features
Other Features
| | |
| --- | --- |
| Front & Rear Power Windows | Power Adjustable/Foldable Mirrors With Auto-Fold |
| Height-Adjustable Driver's Seat | Tilt Steering |
| Auto-Down Driver Window (no auto up) | Cooled Glovebox |

The let down is the cabin quality and that's primarily because electrification makes the Tigor a more expensive car, even with the EV-only subsidies. The scratchy plastics and average fitment quality isn't premium in the standard Tigor, the top-end variant of which costs about Rs 9 lakh on-road fully-loaded. So with a car that'll cost over Rs 11 lakh on-road (post-subsidies in Maharashtra for the XZ+), the quality is a letdown. The same money can get you well-equipped petrol-powered variants of the Hyundai i20, Tata Altroz or even the Tata Nexon which feel far richer inside.
Cocooned

Tata has managed to get the same 4/5-star crash safety rating for the Tigor EV that they did for the standard Tigor. Safety features include dual front airbags, ABS with EBD, rear parking sensors and a rear camera.
Anxious?

Let's kill the suspense first. We started the day at 100 percent charge with the distance-to-empty reading at about 260km. As we moved from the event venue to our shoot location some 15km away, the charge drop was oddly quick. While we did briefly drive the car in Sport mode, the majority of the drive was in the normal drive mode and we were keeping pace with traffic, travelling between 50-60kmph.
FYI: The battery pack comes with a 8 year / 1,60,000km warranty from the factory.

Through the shoot day that car went through the tracking shot routine of rapid, erratic acceleration and braking, along with some cruising and several hard launches to see the difference between the two drive modes (more on that in a bit). Realistically, with sedate driving and sticking primarily to D mode, you're looking at a (ballpark) range of 200km without having to drastically change your driving style to improve efficiency.
Here are the end-of-day stats:
Charge And Range Start Of Day

100 percent / 256km

Charge And Range End Of Day

30 percent / 50km

Distance Driven

76km

Drive Cycle

Mix of cruising at 50-60kmph and sub-80kmph overtakes

7-8 hard launches to 80kmph

Rapid acceleration and braking for action shots

D Mode: In this mode, the performance is sedate but not sluggish. The power delivery is very progressive and there is none of the throw-you-into-the-back-of-your-seat action you traditionally associate with electric cars, including the Nexon EV. So you can keep up with traffic that's flowing at 50-60kmph and even manage overtakes like you would in a regular petrol hatchback, so don't expect to pass cars in the blink of an eye in this mode. This mode is well-suited to daily commutes, especially in the kind of traffic you'd encounter in cities Mumbai or Bangalore.

S Mode: Sport mode offers the brisk acceleration you'd associate with an electric car. The car surges ahead eagerly and offers a decent dose of excitement. Also, do note, the Tigor EV runs on low-rolling resistance tyres, so this mode will send the tyres screeching quite easily. The difference vs the regular drive mode is also noticeable in the speedo-indicated acceleration times.
Speedometer Indicated 0-60kmph Times
| | |
| --- | --- |
| Drive Mode | Sport Mode |
| 11 seconds | 6 seconds |

Of course, we'd love to have the car always accelerate like this but it takes just a few hard jabs of the throttle in Sport mode to make the displayed range drop quickly.
Fun fact: The regenerative braking (non configurable) is mild, almost imperceptibly so. This was done after feedback from Nexon EV owners found that many felt the resistance was too strong for them.

The Tigor EV is about 200kg heavier than the standard Tigor petrol AMT. While the suspension components remain the same, it has been retuned to be slightly stiffer to counter the added weight. Thankfully, the Tigor still rides comfortably and handles even the sharpest bumps without getting uncomfortable.
One thing that needs some getting used to would be the brakes. Like we've experienced in many electric cars, there's not much feel to them so you need a little time to understand how the brake responds.
The Silent Truth

Based on our experience with the car, the Tigor EV can do about 170-220km on a full charge on average depending on your driving style. That makes it great for city usage, as long as you can charge up conveniently at home/your workplace. Long distance trips can be done but not without planning and you would ideally need to keep speeds limited to 60-70kmph.
With the exception of boot space, the Tigor EV offers everything we liked about the Tigor, like the cabin space, comfortable ride quality, decent features package and likeable styling, while offering a much smoother drive experience too.

As an affordable EV, the Tigor is not just a novelty purchase and it is a great package for the real world. Just 4-5 years ago, an entry-level EV was the Mahindra e2oPlus, a commendable effort to make EVs appeal to our sensibilities but a very hard sell in the real world. The fact that an entry level EV is now something this competent, is a great sign of what's to come.
Prices Ex-Showroom (pre-state subsidies)
| | |
| --- | --- |
| Tigor EV XE | Rs 11.99L |
| Tigor EV XM | Rs 12.49L |
| Tigor EV XZ+ | Rs 12.99L (Dual Tone option - Rs 13.14L) |

The Tigor EV puts electric cars within the reach of a lot more people. Whether it likes it or not, it will be something of a torchbearer for affordable electric mobility. So we hope Tata has taken the long-term learnings from the Nexon EV to heart and has fixed any gaps with the Tigor EV to make sure the experience is niggle free. After all, you have to offer many arguments (rising fuel prices, the environment, cost of ownership, charging infrastructure etc) to sell people on EVs, but it takes just one thing to go wrong to get people skeptical again.
Tata Tigor EV Video Review
More on Tata Tigor EV

Rs. 11.99 Lakh Onwards
Ex-showroom, Delhi
See what our community has to say!
NEW
India's largest automotive community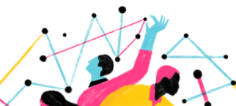 4 Offers Available