Land Rover Defender Road Test: Taking The Oomph Out Of Off-roading?
Nov 13, 2021
Views : 2622
9 min read
---
Surely a bigger, better, easier to live with Defender must be wholly a good thing, right?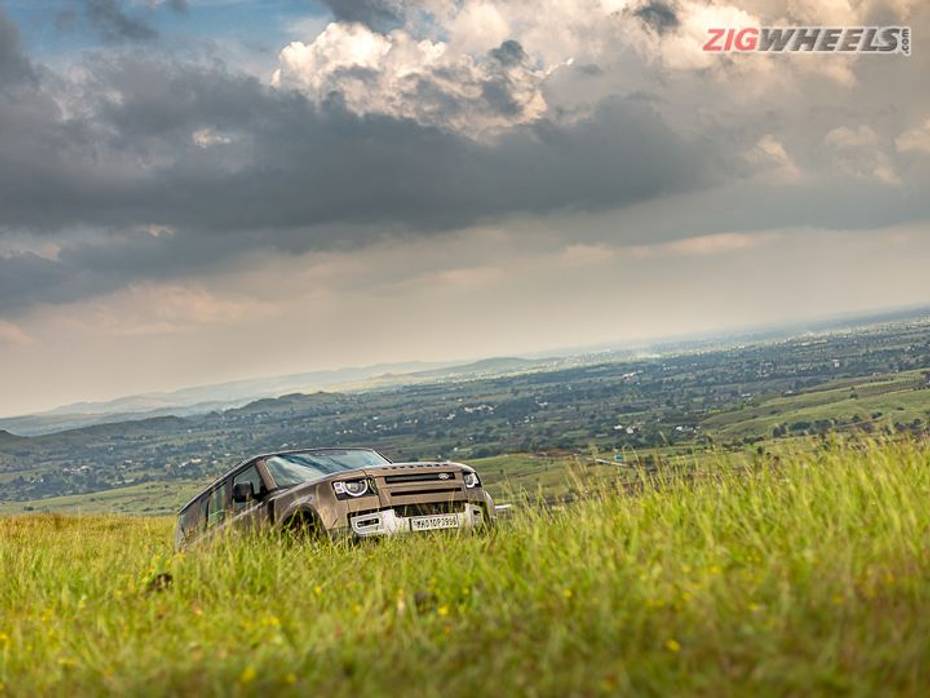 Off-roading has always been a true test of man and machine against nature and the Defender has always been one of the default choices for the hardest of trails. When the new Defender was announced there was worry that some of its ruggedness would be diluted with the modernisation of the old but capable platform. Those doubts have long since faded and the new car is just as, if not more capable. It doesn't hurt that it's also a lot less utilitarian as well. But in tackling insane terrain so easily, is the 2021 Defender so capable that it's taking the fun out of rolling in the mud?

First a disclaimer: Venturing off beaten trails always requires a lot of planning because there is just so much that can go wrong. Getting stuck, damaging your vehicle, having a mechanical breakdown, punctures–the list is endless. Since only a 4x4 can extract a 4x4 we tend to err on the side of caution when we have just one true off-roader like the Defender on test. So now that we've established our reasons for only scratching at the surface of the Defender's capabilities, let's push on.

Just so easy
We picked a scenic trail that climbs steeply up the side of a hill and winds back and forth all the way to the top. It's steep, has lots of gravel and mud and a few tight switchbacks. The route is challenging enough that a non 4x4 surely won't make it up but it's still a bit of a cakewalk for the Defender. It easily climbed up without so much as a change in its quiet 2-litre petrol engine note. Still, there's plenty happening underneath the surface. And that's where all the difference is with this new platform.

Get latest updates on
the automobile community
You see, the old method of driving off-road is to progressively switch first from 2x4 to 4x4 wheel drive, then from 4x4 high to 4x4 low and then for the really tough parts you could lock differentials as and when conditions demand. This meant keeping an eye on the terrain and understanding where there would be a need to switch or wait for progress to slow or even stop before making a mechanical switch to the different 4x4 drive modes. As the terrain eased off you would also need to switch out of these modes to maintain the longevity of the mechanical system.

With the new Defender all this manual intervention goes out the window so to speak. I didn't once have to turn a single knob or dial on the central console. The Defender's smart off-road systems did all the work. All wheel drive, electronic traction control, low ratio transmission and configurable Terrain Response that allows you to individually set e-differentials, steering and traction control settings also offer custom solutions. Again, only if you really want to.

That's because Terrain Response II can simply take over the stress for you. There's also Hill Launch Assist and Hill Descent control and even adjustable air suspension that helps raise the ride height of the car for the really rough stuff. Approach (38 degrees), departure (40 degrees) and breakover (28 degrees) angles are amongst the best in the business and there's even 900mm of wading ability for the deepest of river crossings. So it's really up to you to really challenge this Land Rover with some gnarly off-beat trips.

On the way up our little test hill, it managed traction on the loose gravely slope and when driving up and down a steep, narrow gully with lots of green, slick grass on either side, it was locking differentials and switching to 4x4 low on its own. You could easily show off to your passengers that you are the most skilled driver on the planet–just don't have the off-roading assistance screen showing on the central dash infotainment. It would give away your fib with a very detailed view of the drivetrain and all the changes that are happening in real time.

New Tech
The latest tech additions that make this all possible are incredible. Stuff like the Clear Sight Ground View which shows the positioning of obstacles on the infotainment screen. So hazards like rocks or tree stumps as they pass out of sight and even under the car, so that you can drive over them safely when navigating tight trails or when the trail ends. These combined with the aforementioned Terrain Response systems to make this one formidable adventure SUV.

Of course there's the other more regular comforts that we've seen on the rest of the Land Rover and Range Rover range but make the new Defender more personable than it's ever been before. Pivi Pro, the new infotainment software, is quick and snappy and sits on a single large touchscreen on the dash. A 13-speaker Meridian sound system sounds really sweet and there's even a heads-up display as part of the options list.



Driver assistance features include blind spot assist, lane keep assist and adaptive cruise control and matrix LED headlights with adaptive beam control. There's even a rear camera feed that replaces the IRVM view in case you have loaded up the Defender past the brim of its boot. The 3D surround cameras are high resolution and help immensely when parking in the tightest of spaces.

Design
Design is one of the aspects that made the old Defender really stand out and thankfully the new car sticks to a similar ethos. The flared, squared-off fenders with their rounded edges now blend in with the clamshell bonnet but there's a slight bulge in the bonnet itself that does remind one of the old design. The shoulder line is still a strong straight line all the way to the rear of the Defender and it still sports boxy proportions that are very old school SUV. The face has changed the most, with the new semi circular headlamps giving it a very serious Mr Plod look. The tail is more spartan, with a tight slim tail light stacks on either side of the large tailgate-mounted spare wheel.

The simple and utilitarian theme also continues on the inside as well. All the tech is very neatly integrated with a lot of shelves and spaces to store nick nacks. There are a lot of durable plastics in high wear and tear areas. But the shapes, textures and clean edges ensure that they don't come off feeling plasticky and cheap.

The dual function dials make an appearance here too and the circular dials go nicely with the rest of the retromodern theme. Overall the cabin comes off feeling quite premium and luxurious for an off-roader but not the kind of luxury Indian buyers in this price range would consider premium. To put this into perspective it easily outshines something like a Wrangler but any other JLR SUV would feel more plush in comparison.

City friendly
For a vehicle purpose built to tackle sub-urban terrain, the Defenders is surprisingly comfortable in the city. The commanding driving position and massive imposing road presence definitely makes for a stress free experience from behind the wheel, as do the light controls and the driver aids which help immensely when parking and navigating through tight parking spots. The one slight complaint that you could have is with the suspension. Even in comfort the air springs have a slight edginess to them. It's great in dealing with big bumps and can fly over large speed breakers even, but smaller imperfections are picked up. And it's not as cushy a ride as other, more road-biased SUVs from the Land Rover stable, like the Discovery Sport or the Range Rover Velar for example. But with all-terrain tyres and suspension that's meant to support and protect the two plus tonne Defender as it conquers rocks and mountains, this shouldn't come as a surprise.

Where it does excel over other off-road focused SUVs is in its cruising ability on the highway. The 300PS, 400Nm petrol is very happy at triple digit speeds. Usually we have found that SUVs focused at taming rough terrain tend to be quite bouncy and skittish on the highway (Wrangler feels again) but the Defender stays stable and composed even around high speed corners like the ones you'd encounter on the Mumbai-Pune Expressway.

Family friendly
Pick the 110 long wheelbase variant that we had on test and there's more than enough space for the family. Yes, the fold down 3rd row is only good for kids but five adults are more than comfy in this wide cabin. And with the 3rd row folded down there's more than enough suggage space for a proper camping trip with the family. There's also plenty of cubby holes and charge ports all around the Defender to keep everyone's gadgets charged for the long haul.

Verdict
So, finally, do all the improvements make off-roading any less fun? That depends really. If you get your kicks out of challenging your driving skills and off-road knowledge to take you over the ultimate 4x4 terrain, then the Defender may feel a little automatic. Like an iPhone 13 Pro Max camera vs a DSLR. You get the same wow picture with a lot less effort but maybe a little less feeling of achievement.

The new Defender is a big step up in every direction then. It's more capable, easier to drive and easier to live with on a day to day basis too, even with the family on board. The price range is varied, going from Rs 80 lakh to Rs 1.22 crore, and this SE 2.0 Petrol sits lower in the range at around Rs 90 lakh. City locked SUV buyers need to know that there are better, cushier style statements out there. But if arriving at an insane remote location, along with your whole family, to capture that wow picture sounds appealing to you then give the Defender a try.
Land Rover Defender Video Review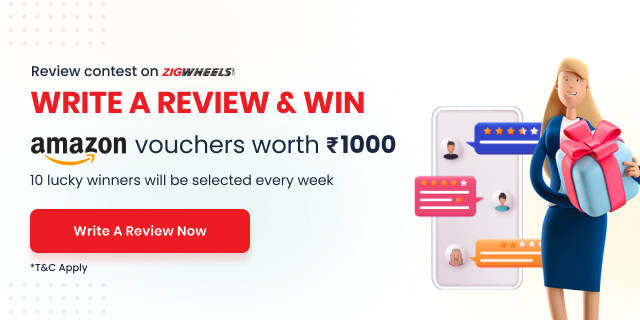 See what our community has to say!
NEW
India's largest automotive community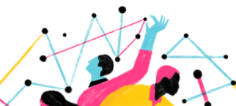 1 Other Things You Might Want To Do