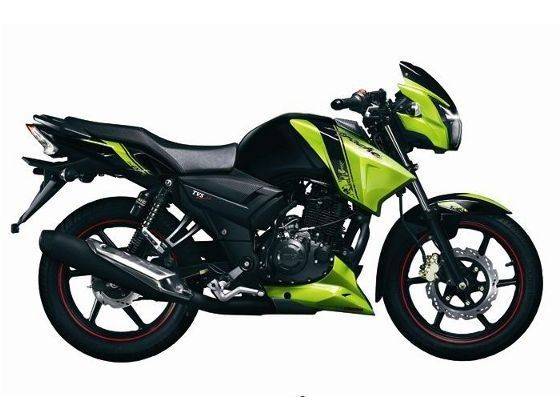 After crashing out of the top three in the Indian two-wheeler market, Chennai based TVS Motor Company is working on a slew of new products to regain ground lost to Honda Motorcycle and Scooters India and Bajaj Auto


TVS Motor is investing Rs 300-400 crore on product development and refreshing the current range. The company's engineers are working on two ground-up engine and product platforms. TVS will roll out six new products, including bigger bikes in the 200-250 cc categories. These products are likely to get to market in 2014-15.


Confirming the developments, Vinay Harne, president NPI, TVS Motor Company said: "Currently we produce only up to 180 cc and below; we will be entering the bigger bikes segment. There is a trend of moving towards bigger bikes; while the numbers are small, the growth is quite high."


While the company is mum on the exact engine configurations, one engine family will be used across the existing product range; and another will go beyond 200 cc and perhaps even beyond 250 cc. When questioned on a specific engine category of 250 cc, Harne said: "Yeah sure that range and then bigger ones."


The smaller engine is expected to deliver 20% lower CO2 emission and improved fuel efficiency. The bigger performance-oriented engines will meet Euro V emission norms to appeal to consumers in international markets.

TVS has worked with international engine specialists like AVL and Ricardo to develop these new engines.
The two key areas where TVS has focused on over the past three years are automatic transmission technology and hybrid technology, which were showcased at the New Delhi Auto Expo. On both these fronts, the company is moving ahead with beta versions for trials that should commence by September.


Meantime, TVS' R&D team is working overtime to take to production a concept hybrid scooter called Qube. The scooter is likely to be priced at 55,000 to 60,000, which is at least a 30% premium over the existing automatic scooter range.


"We have done a lot of things to reduce costs-used cost-effective material, reduced weight, adopted a low-cost manufacturing process, and the whole controller is locally developed," said Harne.


While all these new products will take 18 months to hit the market, for the current fiscal, TVS Motor Company has lined two new motorcycles and a scooter in a bid to claw back some lost share. In fiscal 2012, TVS' market share in two-wheelers had dropped by a percentage point to 14%, allowing Honda Motorcycle to overtake it with a 15% share. Bajaj has a 19% slice and Hero MotoCorp leads with 45%.


Umesh Karne, an auto analyst with BRICS Securities, says the new products will help the company carve out a niche in hybrid scooters and bigger bikes, although the real challenge lies in the mass market.


"While these new products will definitely help the company build decent volumes, it will be a huge challenge to take on the might of Honda," said Karne.
Also Read:TVS to launch four bikes in 2012 - 13