Honda Sun Chasers Arunachal Pradesh: Escaping The Lockdown Blues
May 16, 2021
Views : 8486
---
We explore the beautiful state of Arunachal Pradesh with the Honda H'ness CB350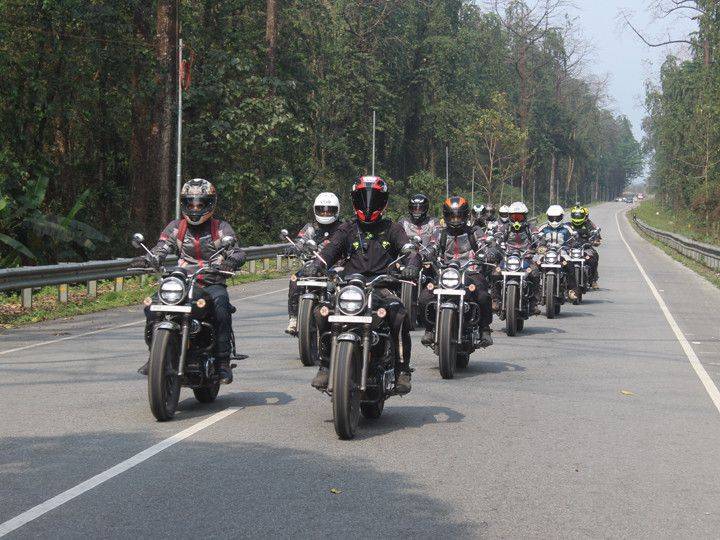 2020 has been an incredible year for one and all. I remember in March 20202 thinking that this COVID-19 virus was just another flu and that it would disappear in no time, how wrong was I. What followed was months of lockdown and mental fatigue that was unprecedented. But, this lockdown also made one realise how we take so many things in life for granted.
This egged me to plan out rides once the situation improved and it would be safer to travel. The lockdown felt like a long prison term and I wanted to escape, while my personal plans of riding didn't bear fruit, destiny had some other plans. We got an invite from Honda for a week-long ride in Arunachal Pradesh as part of their Sun Chasers ride and yours truly ensured that he didn't miss this opportunity of escape.
The nerves

Although COVID-19 cases had dropped significantly and Aruncahal Pradesh was the only Covid-free state in March, there was still a risk factor. I took a test and was relieved to receive a negative test report and thus the journey began. It was almost a year since I last boarded a flight and it felt as if I am flying for the very first time.

I will be honest that watching fellow passengers wearing a PPE kit and myself wearing a face shield did make me a bit nervous. However, the thought of Arunachal and its unexplored beauty was all the motivation I needed. After taking a connecting flight from Delhi I landed in Dibrugarh, Assam and the following day the ride to Arunchal beckoned.
Motoring Nirvana

Monday isn't my favourite day of the week and for a good reason, but this one was different. Despite an early morning start, fellow journalists and I were beaming with excitement and were handed keys of the Honda H'ness CB350. I had spent a bit of time on the saddle of Honda's Classic 350 rival and it did make a positive impression. However, its real test lay in the 1,200km journey.

I always make it a point not to research or read about the destination I am heading to not corrupt or influence my thoughts. So I had hardly any clue about Arunachal Pradesh and what I shall be experiencing in the upcoming five days. As soon as we exited Dibrugarh we rode through sleepy towns and the first thing that struck me is how laidback life is in this part of the world. In fact, barring for the smartphones, mobile towers and hoardings it felt as you have time travelled back to the 1980s.

After a chill ride of a couple of hours, we had reached the Assam-Arunachal Pradesh border at Ruskin and the welcome we received was a grand one. The highlight for me was the war dance performed by the local tribe. The tribe chief chanting the war cry holding a massive dagger did give me the chills.

We soon exited Ruskin and went deeper, the topography changed and as the elevation rose it became colder and pleasant. Our lunch halt was also unique as our hosts had set a camp on the banks of the Brahmaputra. After a hearty lunch (my focus on the pork that was delish) we all were a bit lazy, but the cure for our laziness arrived as we crossed Ayeng. The road became steeper and what welcomed us was sheer nirvana for a biker. Wide sweeping corners, tight technical ones, chicanes and elevation changes, you name it and it was there to experience. It felt as if I was in a state of trance and it was an overwhelming experience to experience tarmac in a manner it is meant to be.

What added to the escapade was the quality of the tarmac and the beautiful mountain valleys that accompanied us and as we went further the Sisseri river added to the experience. This patch of road on the NH13 from Ayeng to Dambuk is the best road I have ridden in our country, and it reminded me of the mountain roads of Bhutan. After experiencing motoring ecstasy, we reached Bomjir, our halt for the day.
The wild ride

After the heady experience of Day 1 expectations were running high. We rode to Hawa Camp located on top of the Rocky Mountains at Tohangam. Again, most of the highways offered us wide immaculate tarmac adorned with tea plantations on either side. The black strip of road bypassing through the lush tree gardens was a sight to behold. However, once we hit the mountains, the road shrunk. If yesterday's road through the Ayeng mountains was like pasta, this was fine noodle, scurrying through the dense forest.

While I was enjoying the near perfect roads of Arunachal Pradesh, this isn't what I was expecting. However, all that was about to change as we headed to the Namdapha National Park. The ride to the park started with a heavy downpour welcoming us. Riding in the rain for me is one of the most satisfying experiences in life and I had missed it last year due to the pandemic. Wet roads, poor visibility and cold winds, as challenging it sounds, as fun it's.

As we inched closer to the National Park, the road surface started to deteriorate and finally gave way once we rode deeper into the forest. Our first challenge was a small river crossing which turned every rider into a kid as they splashed their way through it at full throttle. As we rode further the road surface was like a wet clay and the pace dropped as everyone was being cautious.

Soon though a few of us got a hang of it and started belting our way through slush and puddle with the rear sliding and stepping out wildly on a few occasions. This was the Arunachal Pradesh I was craving for and it sure didn't disappoint. By the time we reached the campsite most of us were drenched in muck and with a beaming smile on our face.
Beyond borders

After the adrenaline-filled ride to the National Park we headed to a sleepy town of Miao. Again, even the internal roads were well paved and the ride to Miao was one of nostalgia. Cute stilt houses, curated gardens and the beauty of these villages left a lasting impression on us. Our ride leader Vijay Parmar informed us that a big surprise awaits us when we exited Miao, and added that we will be getting a glimpse of the legendary Stilwell Road road that once connected India to China.

Once again we were served a delicious set of winding roads and we were more than happy to oblige and savour it. Vijay asked us to ride in a formation and follow him and soon we found ourselves in front of an army camp. The old Stillwell Road passed through what was an army base during World War II and now it is occupied by the Indian Army and we were lucky enough to pass through it. After a steep 12km climb we reached a flat spot and in every direction my eyes went I could see our Jawans with an assault rifle and on vantage points, snipers!

I was a bit overwhelmed and nervous, a couple of anxious minutes later a young Major arrived who calmed my nerves with his sense of humor. After a quick chat he asked us whether we would like to cross the border into Myanmar? The next thing I know is that we are being escorted by a few armed jawans and after a short walk I was standing in a different country! Yes, there is no physical border but the fact that I walked into a different country is something that will always remain special for me.

From a ridge we could see the infamous Lake Of No Return. During WW2 Japanese pilots couldn't spot the army base of the allied forces due to fog and mistook the lake as a flat land and crashed. We could also see the Burmese town of Pangsau in the distance. In fact, the spot we went to was an official market for trade between both the countries but now is shut due to the COVID-19 pandemic. Now you might be wondering that I haven't spoken about the H'ness CB350 and how it performed, we will be covering it in a separate article that goes live next week.
The parting note

I will be honest that this part of Arunachal Pradesh really did surprise me, especially the stunning roads built by BRO. While most tourists throng to Tawang, and it's a beautiful place, no doubt, but Arunachal Pradesh has so much more to offer and is a land filled with rich history and culture. The northern part of the state is relatively unexplored and the lush forest and beautiful mountain roads are something that is well worth exploring on both two and four wheels. While the hotels and resorts aren't very fancy, then again the small bamboo huts will offer an experience that you will cherish.

Northern Arunachal Pradesh is a land of adventure and the state is doing its best to promote tourism, while one still has to get a permit to enter the state, things are improving. For me, the best part of the ride apart from the untouched natural beauty of the place were the people. Despite the sheer diversity of their tribes they still live in peace and harmony and we can learn so much from them. Everywhere we went the warmth of the people was so welcoming and they are great hosts. It's heartening to see the youth still be connected with their culture and being absolutely proud of it. While I have finally visited the Northeast, six other states remain to be explored. As I type this article we are in the second wave of Covid and lockdown, time to plan another escape.
Photography - Kuldeep Chaudhari & Punith Bharadwaj
Honda Hness CB350 Video Review
More on Honda Hness CB350

Rs. 1.94 Lakh Onwards
Ex-showroom, Delhi
See what our community has to say!
NEW
India's largest automotive community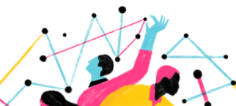 5 Offers Available