CS Santosh's Inspiration Behind The Red Bull Ace of Dirt
Nov 11, 2019
Views : 6907
---
The inaugural Red Bull Ace of Dirt is meant to get riders up to speed with skills that will translate well in cross-country rallying, says CS Santosh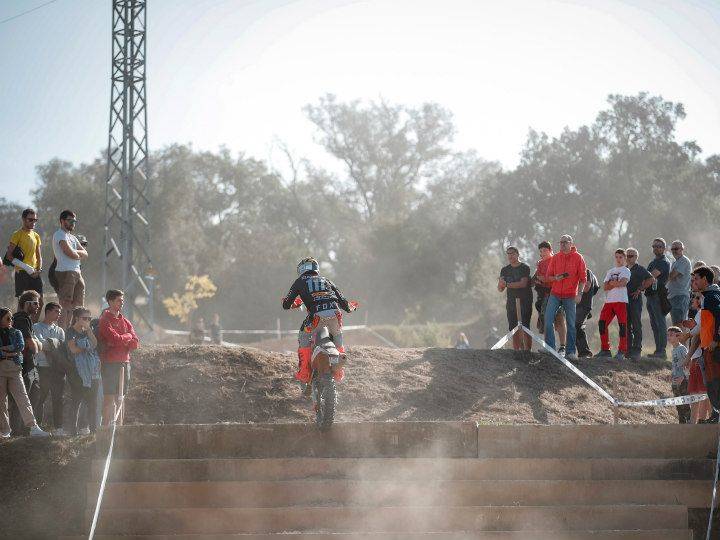 The event is meant to be a low-speed test of riders' technical proficiency on an off-road bike.
The invitation-only event will serve as an introduction to enduro riding for off-road riders in India.
The Ace of Dirt will run as an FMSCI sanctioned event.
India's first-ever Dakar Rally participant and finisher, CS Santosh, is a busy man these days. The Hero MotoSports rider has been preparing for his sixth shot at the fabled rally raid, which is now moving to Saudi Arabia after 11 years in South America.
Santosh, and pretty much every other Indian rider after him, who has tried his hand at cross-country rallying has been compromised by the lack of infrastructure. More importantly, an infrastructure that teaches skills that will allow riders to shine.

The 35-year-old hopes to be able to help in that aspect to some extent with the Red Bull Ace of Dirt, an event that will be held on November 14 at Santosh's Big Rock Dirtpark in Kolar, on the outskirts of Bengaluru.
"The good thing about such an event is that it can even be held on the side of a hill," said Santosh, while speaking to Zigwheels. "Riders should be exposed to enduro riding as just doing motocross or flat-track racing will not help you with the skills needed to compete in cross-country rallies."

Featuring a 1.2km course, comprising an enduro, motocross and dirt-track section, the event will feature qualifying heats where four riders will compete at a time. The objective is to advance to the semi-final stage, after which the finalists are decided.
Naturally, a course this small will not be able to compare to some of the more prestigious enduro events in the world where riders ride on courses tens of kilometers long. And more important than the length, those enduro events test a rider's ability to tackle obstacles like jagged rocks, mud, very steep inclines and water hazards too.

It is one of the reasons why many proficient cross-country rally riders come from an enduro background. That includes Hero MotoSports' sensational Oriol Mena who finished seventh and tenth overall in his first two outings at the Dakar Rally in 2018 and 2019, respectively.
Even Laia Sanz, the most successful female motorcycle competitor at the Dakar Rally, has a history of competing both in enduro events as well as trial events.

Santosh hopes that the Ace of Dirt serves as an introduction to India's riders to the skill-set required to cut it at the international level in cross-country rallies.
The event may seem like a marketing exercise for Red Bull India and Hero MotoCorp – all the riders competing in the semi-finals and final will be riding the Hero Xpulse 200 Rally Kit – but it is going to be an FMSCI-sanctioned affair.

"This is the easiest form of racing because the speeds are not that high and the requirements to host it are not as high as in the case of an INRC rally or a cross-country rally.The people who want to take part in it can literally practice for it anywhere where they find challenging obstacles," Santosh said.
"And while I would like it if the FMSCI start to hold their own events or possibly even an enduro championship, I am free to host this event on my own. My main aim is to give the riding community in India a starting point from which they can develop their skills," he added.
Image source 1 - Red Bull Content Pool
Image Source 2- CSSantosh.com
Add Your Comments