Ather 450X: Answers To The Most Important Questions
by Gaurav
Mar 15, 2021
Views : 5762
---
We answer the most important questions that will help you get a better grip on the 450X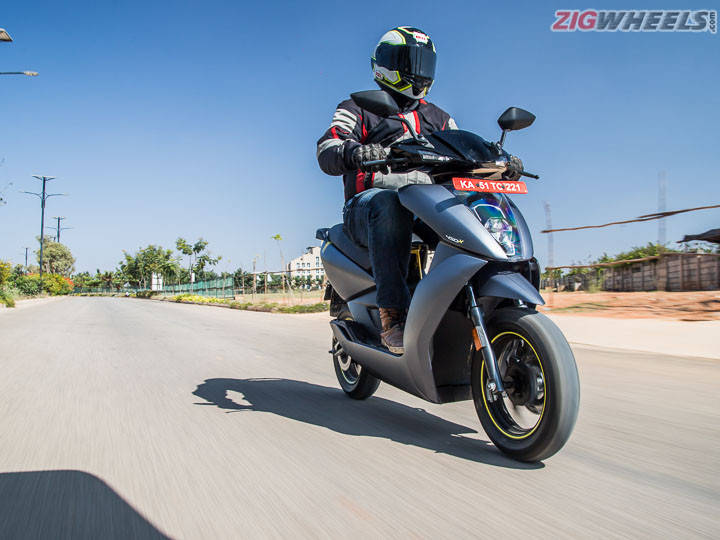 About two weeks ago, we put out a video where we spent an entire day with the Ather 450X, answering questions about its range, charge times, performance, and service costs. And while we did our best, a few questions may have remained unanswered. So, we decided to compile the most important ones, hoping that it'll help you get a better grip on the 450X.
1. What happens in case 450X malfunctions on the road?

It's highly unlikely, thanks to the fewer moving parts compared to an ICE-powered scooter. However, if it does breakdown, you could call for roadside assistance which comes as part of Ather's Service Lite or Service Pro plans. It costs Rs 2,400 and Rs 3,600 per year, respectively. That said, this service will only be provided in cities where the company currently operates.
2. When will Ather launch the 450X in Delhi, Kolkata, or Bihar? Can one buy the scooter in Maldives?

Ather is already working on setting up dealerships in cities like Delhi-NCR and Kolkata, which should be up and running soon. Here are the last updated timelines from the manufacturer. Ather also plans to enter Coimbatore and a few other cities. Here's a list of cities it intends to target in the first quarter of 2021. Unfortunately, there's no word on when it would enter Bihar.
Ather says it will eventually start exports of the 450X, starting with Europe and Latin America. But that's still a distant dream. So, we doubt you would be able to import one in the Maldives at the moment.
3. How does one charge the scooter in a building?

Well, that's simple actually. The company provides an Ather Dot home charging station with every scooter (covered by the cost of the scooter). So, if you have your own personal parking spot, Ather will come and fit the system for you for a nominal sum of Rs 1,800. More details here.
4. Is it capable of handling rainy days?

The Ather 450X comes with an IP67-rated lithium-ion battery. It is waterproof, dustproof, and comes with a 3-year warranty. So, we'd say it's perfectly capable of handling rainy days, but not floods.
5. What is the cost of an inevitable battery replacement? Does the range vary depending on the operating temperature? Can it carry a pillion on a steep slope?

At present, Ather's lithium-ion battery pack costs Rs 40,000, however, Ather Energy believes the price would eventually drop in the next couple of years, which comes within the battery warranty period currently offered by Ather.

Also, yes, range could vary depending on the operating temperature, considering it plays an important role in determining degradation rates. For instance, in a cold region, the lower ambient temperature might cause the battery to produce less current. At this point, it could lose charge rather quickly and not deliver the desired performance. However, it would operate normally if warmed up again. For more details, head here.
Last but not least, the 450X can carry a pillion on a steep slope quite easily, thanks to the 26Nm of peak torque available right from the get- go. That said, you might see a noticeable drop in the range due to the extra payload.
More on Ather 450X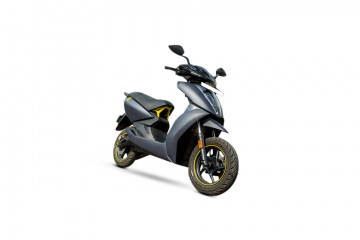 Rs. 1.27 Lakh Onwards
Ex-showroom, Delhi
See what our community has to say!
NEW
India's largest automotive community