Oben Rorr First Ride Review: Fast, Fun And…
Nov 7, 2023
Views : 2825
4 min read
---
Follow us
The Rorr proved to be a lot of fun! Here's how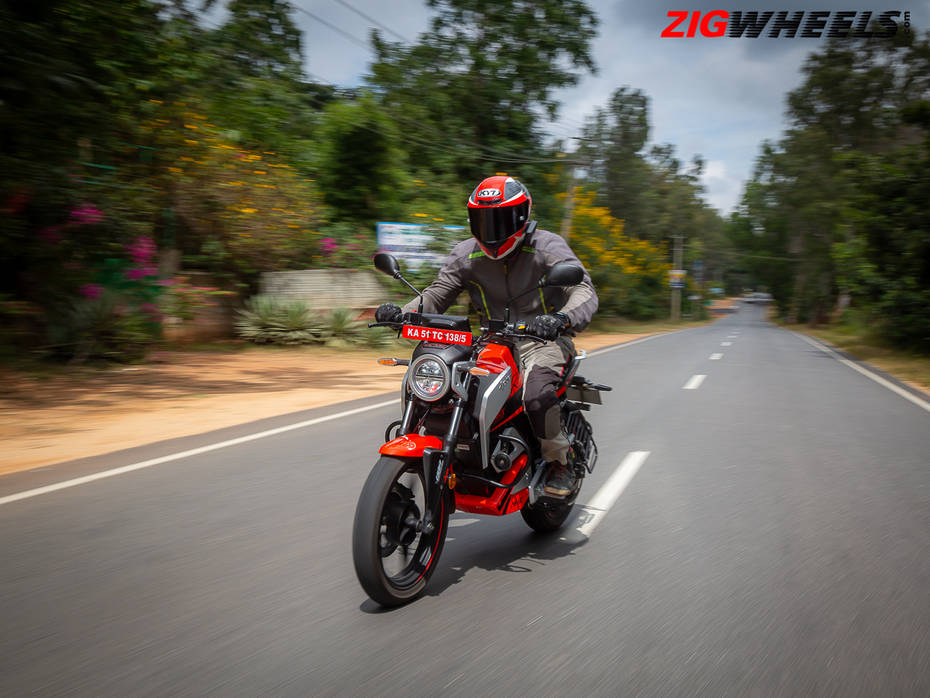 The last time we rode the Oben Rorr, we found it to be fun, fast but flawed and those flaws really held us back from recommending the bike to people. But now Oben claims that it has solved all those issues and given it a few updates of its own, and that it could now be the affordable yet performance-oriented electric bike we've been waiting for. And as usual, there's only one way to put it to test…
What's New?
Before we dive deep into the bike, you must know that the bike's motor now makes 8kW instead of 10kW and its range too, has gone down by 30km in each mode:
| | | |
| --- | --- | --- |
| Mode | 2022 Oben Rorr | 2023 Oben Rorr |
| Eco | 150km | 120km |
| City | 120km | 90km |
| Havoc | 100km | 70km |
Other dimensional changes include an 810mm seat height (20mm more than before) and a 147kg kerb weight, a massive 17kg more than before.
Still Inconsistent?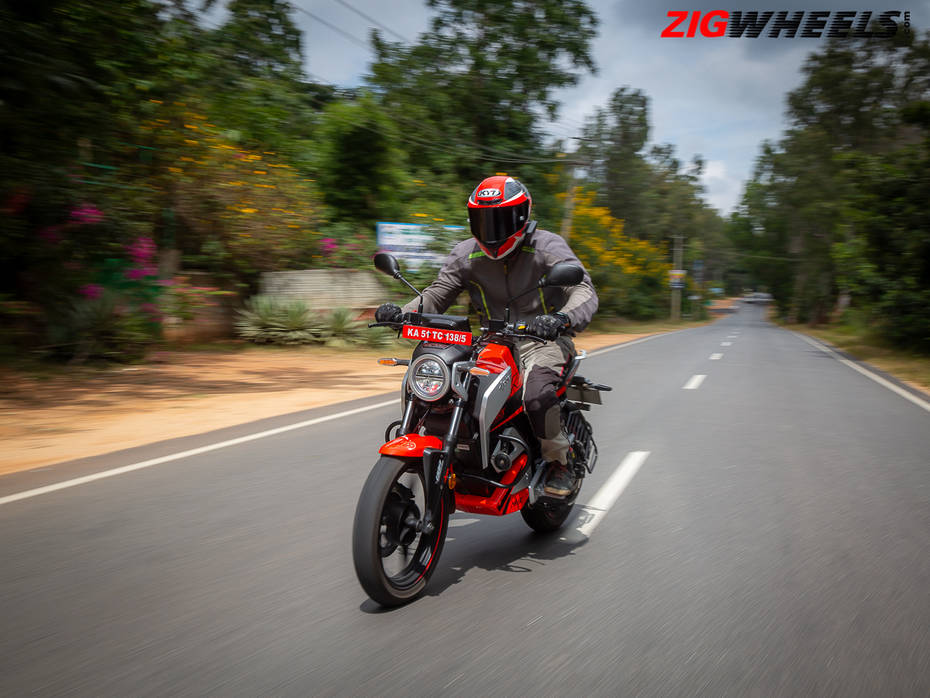 Our biggest issue with the Oben Rorr was the inconsistency. The throttle response was inconsistent and so was the regen braking. And to top that, the bike continued to surge ahead for around a second after rolling off the throttle. But I'm glad to tell you that all of that has been solved. The throttle feels super smooth, the on and off transitions don't feel jerky and the moment you roll off the throttle, the regen braking kicks in nicely and you start slowing down. And talking about the regen, it's not ultra strong like say the TVS iQube but you will find yourself in situations where the regen braking is good enough without you having to use the brakes.
Enthusiastic Braking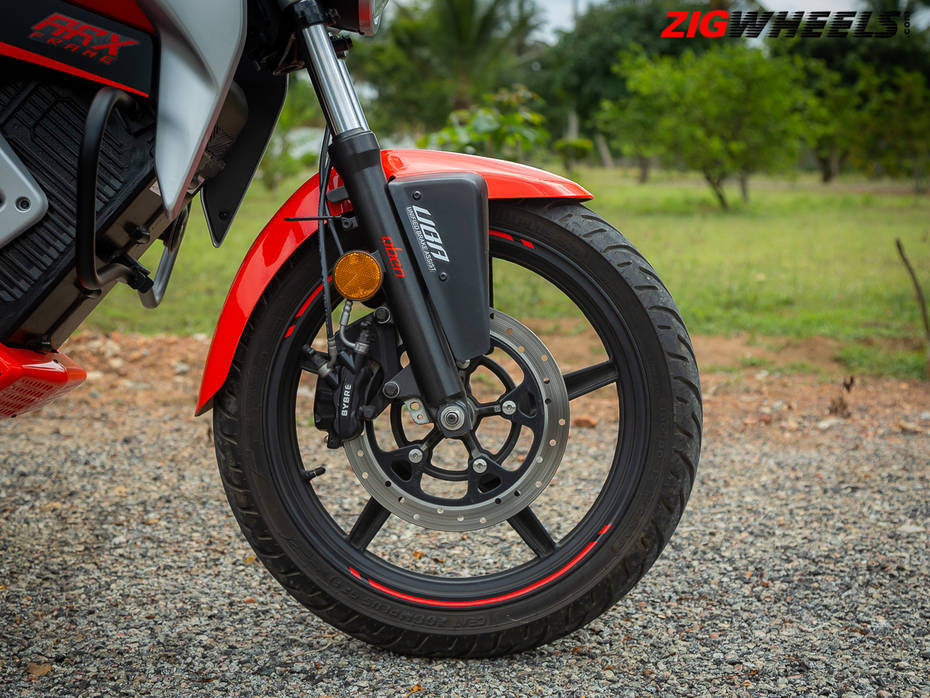 Our second biggest issue with the Rorr were its brakes. The front one was dull, the rear was too sharp…but again, Oben has addressed it. The front brake has a lovely sharp initial bite and the rapid deceleration will ensure new riders have the confidence to go faster on it. It still doesn't get ABS though and I wish Oben had given the Rorr ABS at least at the front. In panic braking situations, it's not exactly uncommon for beginners to simply grab the brake lever and in such situations, the safety net of ABS is invaluable.
Just As Much Fun!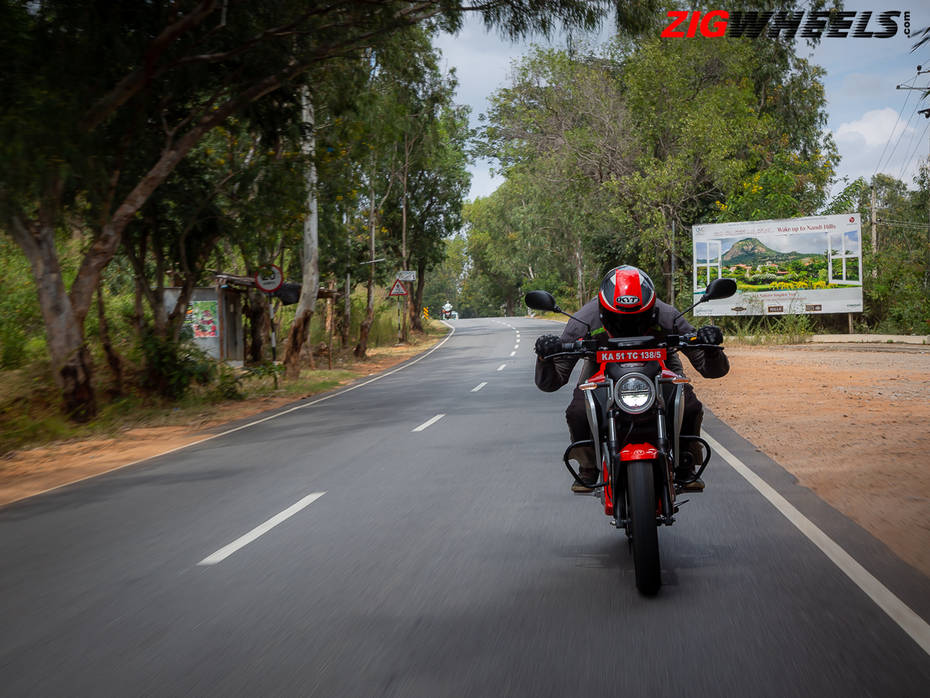 Get latest updates on
the automobile community
But those are the new bits, what the Rorr has always stood for is fun and updated Rorr is still very much the same! Havoc mode pulls nicely till around 80kmph, post which it tapers off but those speeds are more than enough for the city. Plus what makes EVs so much fun is the access to all the torque all the time. Meaning there's no clutch engagement, downshifting, rev-building…the moment you see a small gap, just open the throttle in Havoc mode and you've enough pull for quick overtakes.
The Eco mode obviously prioritises range over everything but I wish the City mode had a bit more grunt, because quick overtakes will have to be properly planned in it. So if I was the 19/20-year old hopping on the Rorr as my first bike, I'd discard Eco and City modes altogether and just ride in Havoc (unless obviously there was a range crunch).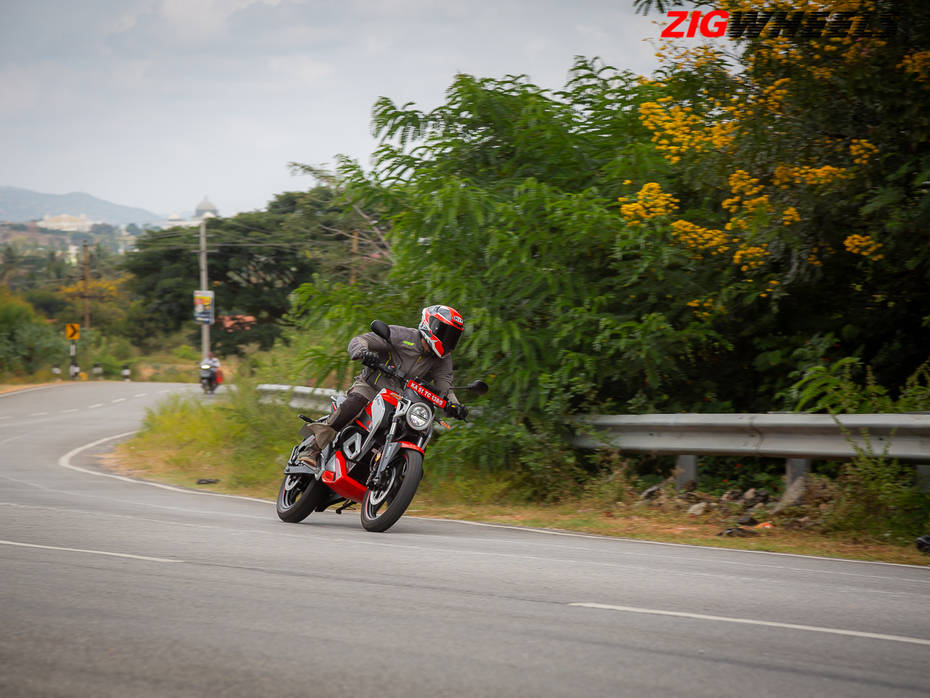 But the Rorr's standout feature, for me, would definitely be its handling. With the increased weight, it doesn't feel ultra light while changing directions but once you make that initial bit of movement, the bike tips over nicely and the suspension and tyres will inspire a lot of confidence to newer riders as well. I can totally see myself having a lot of fun on it going up and down a twisty road.
Still Flawed?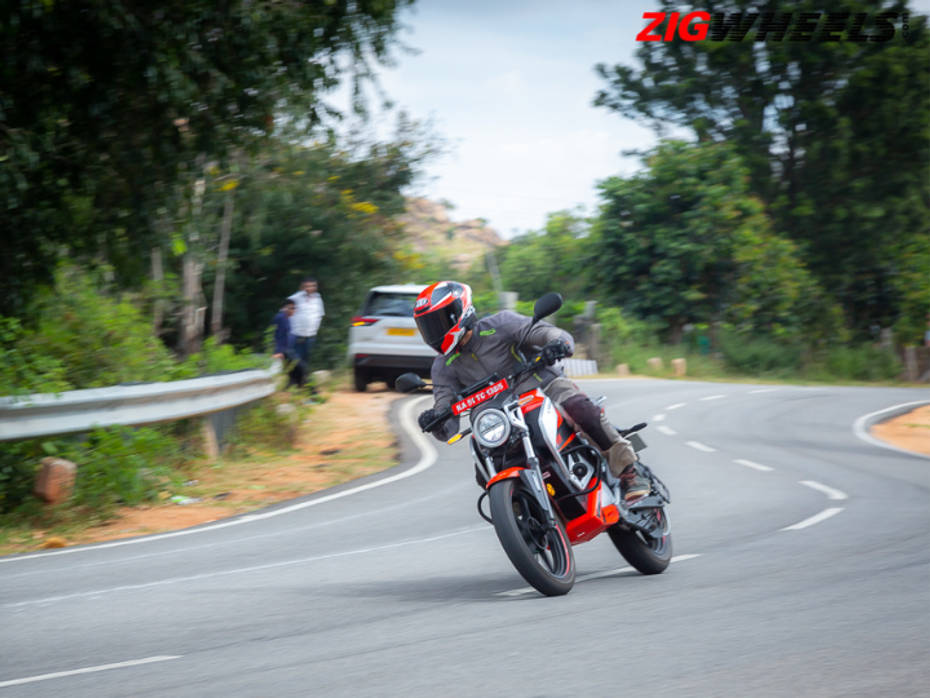 The Oben Rorr is definitely still flawed. Its fit and finish levels could've been a bit better, the console misses out on navigation, something that even the Hero Splendor Plus Xtec gets and it has lesser range now. But at 18, 19, 20 years of age, do you really care about all of that? All you wanna do is hop on a bike and have fun....and that, this one is. I can imagine a lot of 19 or 20 year olds hopping onto this as their first bike instead of a 125cc/150cc bike and actually having a lot of fun.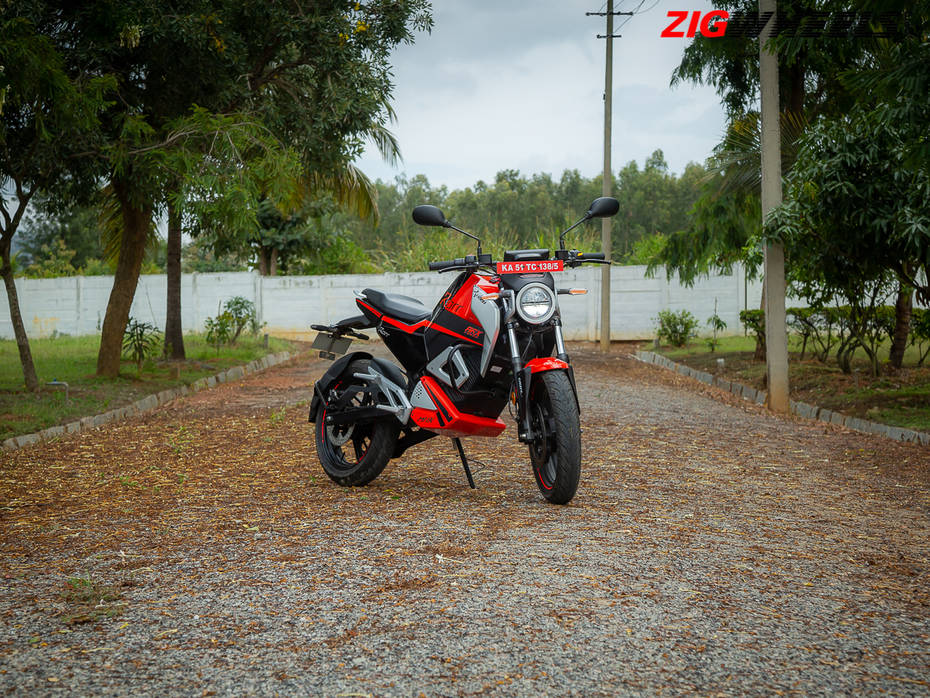 At Rs 1.50 lakh, the Oben Rorr isn't exactly cheap but it's not outrageously expensive either. And I mean petrol costs are what they are, so while having fun, if you're saving a fair bit of fuel money too, I think it's a good deal.
Oben Rorr Video Review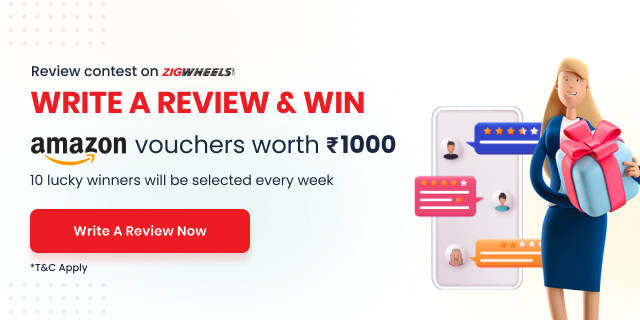 See what our community has to say!
NEW
India's largest automotive community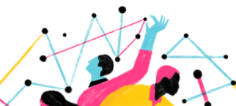 3 Other Things You Might Want To Do