We Rode India's Fastest Electric 2-wheeler
Jan 30, 2023
Views : 17711
---
On a short first ride, we explore whether India's first proper electric sport bike is actually a proper sportbike first
Get latest updates on
the automobile community
The Ultraviolette F77 is India's first electric sportbike. Now you might think that the keyword here is "electric." And of course, you are right! But since this is only a small first ride, the keyword we're focusing on is "sportbike." So just how good a sportbike is the F77?
Under the Skin

So visually, this F77 doesn't look too different from the one we originally saw, and rode, in 2019, but underneath the skin it's a whole different beast. Since they went from three smaller, removable battery packs to a single, massive 65kg fixed battery, the entire chassis and swingarm had to be reengineered to handle the extra weight. Even the suspension had to be tweaked and retuned. Thankfully, this Recon variant of the F77 we rode does get preload adjustability at both ends. But a kerb weight of 207kg for a bike of this size is no joke!
Handling

So our first ride of this F77 was on a fairly small and tight go-kart circuit in Bangalore. And honestly I thought the weight was going to be a big hindrance. And if you're trying to move the bike with your feet or tip it around, yeah, the weight does show. But get the bike rolling and that weight just disappears. Even around the tight hairpin turns on the circuit, the bike felt very easy to steer. And that's because the engineers at Ultraviolette have got the balance just right. The centre of gravity is neither too low nor too high. Which means the bike doesn't feel heavy to steer or feel too tipsy. And this balance is something that many ICE makers also struggle to manage with their bikes.
Now you might need to put in a little bit of effort when you hustle the bike from corner to corner. But even if you manhandle it, the F77 doesn't put a foot wrong. Apart from the great chassis balance, some of this also comes down to the fantastic MRF tyres which Ultraviolette says were specifically developed for the F77 (Front - 110/70 R17 / Rear - 150/60 R17). To top it off, they are W rated!
Braking

The one place where you do feel the bike's weight is under braking. It's got the same brake setup as the new KTM RC390 (Front: 320mm disc, 4-piston radial caliper | Rear: 230mm disc, single-piston floating caliper), so brake feel is good. But bringing all this bike mass and rider to a halt quickly does need a lot of lever effort. And especially on the go-kart track we rode on, which had lots of hairpins and it's all stop-go, you need to use the brakes a lot which means after around 5-6 laps you do tend to get a bit of brake fade. Now this might not be an issue on fast flowing circuits, or on mountain roads, but here, on this track, the brakes do show their limitations.
The other slight issue we felt while braking hard was that when the ABS kicks in, it feels a bit intrusive and the lever judder is quite high. Now this could feel rather unnerving for a lot of riders. Ultraviolette needs to further improve the F77's ABS calibration to solve this issue.

Now one way to reduce the load on the brakes is to increase the motor's regenerative braking. At the moment, the F77 has three levels of regen braking (Low, Medium and High), and honestly, even in the highest mode, it doesn't really seem to make a huge difference. But Ultraviolette says that they will introduce 10 levels soon, via a software update.
Battery/Motor

While the stopping is just about OK, the "going" is another matter altogether. Barring the Harley-Davidson Livewire, this is the most powerful electric two-wheeler we've ever ridden.
| | |
| --- | --- |
| Motor specs | Recon Variant |
| Peak Power | 29kW (39.4PS) |
| Peak Torque | 95Nm |
And while its power figure of 29kW, which is roughly a little under 40 horsepower, might seem commonplace for a bike in this segment, what makes this electric horsepower soo impressive is all the torque, available from the word Go.
Performance

At any speed, open the throttle, and the F77 just goes, building speed very rapidly. And since there's no gearbox or engine RPM to worry about, you're never in the wrong gear or at the wrong speed.
| | |
| --- | --- |
| Performance | Recon Variant |
| Claimed 0-60kmph | 3.1s |
| Claimed 0-100kmph | 8.0s |
| Claimed top speed | 147kmph |
Surprisingly though, from a standing start, the F77 doesn't feel ballistic, even if you're in the top Ballistic riding mode. Now Ultraviolette says that this was a conscious choice because their customers didn't want jerky acceleration off the line. But if enough customers want that, it's an easy enough fix for Ultraviolette to add something like launch control via a software update.

But the best part is that this Ballistic mode is usable from a fully charged battery all the way down to 30% charge. Which means you can be in Ballistic mode for most of your ride and have a lot of fun. The other two modes - Combat and Glide… you'll be spending most of your time in Combat mode if you're riding in the city, as it is the most well balanced. Glide mode, which is like Eco mode for the F77… it's usable, but honestly the only time we think you'll be using it is if you're low on battery and trying to find a charger nearby.
Charging

Now touching upon the electric aspect of this motorcycle, charging is a big concern. And by default, Ultraviolette will give you the standard charger, which has an output of 1.3kW. This will fully charge the bike from 0 to 100% in about 8 hours. That's an overnight charge - not very convenient. If you want to charge faster, you can buy the more powerful and optional Boost Charger (for Rs 30,000), which has an output of 3.3kW, and will fully charge the bike in about 4 hours - so that's much better. Also Ultraviolette is going to set up their own charging network across the country which will offer much faster charging speeds of almost 6 to 7kW. So that'll be great if you want to go travelling with this bike.
Range

Thanks to the massive 10.3kWh battery pack, Ultraviolette claims an IDC range of over 300km. To be honest, we were having so much fun riding the F77 that we never bothered to check the battery discharge rate on our first ride. So while we can't verify Ultraviolette's claim just yet, we're reasonably certain that it should deliver well over 200km in the real world.
| | |
| --- | --- |
| Battery and Claimed ranges | Recon Variant |
| Capacity | 10.3kWh |
| IDC Range estimate | 307km |
| Glide mode estimate (Avg 40 Wh/km) | 261km |
| Combat mode estimate (Avg 52 Wh/km) | 200km |
| Ballistic mode estimate (Avg 60 Wh/km) | 171km |
Design & quality

Ever since we first laid eyes on the F77 back in 2019, it's always been a looker, and we're happy that this hasn't changed over the past few years. There are some new bits too, like the small vents on the side panels which channel air to cool the motor. And those little winglets not only help move air to the motor, they also cover the little metal extrusions on the crash guards, which should mitigate some damage in the event of a fall. But these are not full blown frame sliders, so don't expect them to completely save the panels.
And speaking of panels, the whole bike is covered with a lot of plastics. Most of these look very well finished and fit together quite well. But some of them do have some uneven gaps and don't sit flush, especially those around the rear grab rails. And the fork covers, while visually cool, we're afraid that any misalignment caused by a big bump, might make them crack or otherwise take damage. The mirrors are a slight pain point too. Again, they do look excellent, but adjusting them is quite the task. Ultraviolette does assure us that they're working on these little quality issues with their suppliers and the bikes which will reach customers shouldn't have any such problems.
Overall, though, there's no getting around the fact that the F77 is unlike any other motorcycle we've seen on our roads yet - thanks to its nearly full-faired design, and pointy, fork mounted headlight.
Ergonomics

So while the F77 might look like a mix between a sport naked and a fully faired sportbike, the ergonomics are actually quite aggressive, almost like a proper sport bike. You do have a fair amount of lean towards the bars and the foot pegs are quite rearset. It's not as aggressive as the last-gen KTM RCs, or even the current Yamaha R15. But it does remind me of the current-gen KTM RCs. So while it is aggressive, it is still usable, so riding it everyday might not be everybody's cup of tea, unless you get used to it. But the 800mm seat height should ensure that most people will be able to get their feet on the ground. And if pushing around a bike that weighs 207kg around with your feet sounds intimidating, then no worries, because the F77 comes with Park Assist which also has a reverse mode.
Ride Quality

Honestly, today's ride wasn't the best place to evaluate ride quality, because we spent the first half on a go-kart circuit and the second half at Nandi hills. Both times, we had butter smooth roads. Although on the few bumps we did encounter, the front end (41mm upside down fork) felt quite nice, the rear monoshock was a little bit firm. Not stiff, but firm like a sport bike - something you can definitely live with. What really surprised me though was the way the F77 handled mid-corner bumps.
Now we didn't encounter any proper mid-corner bumps, but a couple of times, while leaned over, I did run over a couple of cats-eyes and the bike didn't put a single foot wrong anywhere.
Features

Now being a modern electric 2-wheeler, the F77 has got all the requisite connected features. And following is a list of all the connected features it offers:
Integrated eSIM

Wi-Fi, Bluetooth 5.0, GPS/GLONASS
Real time location & speed

Ride history

Vehical locator

Lockdown mode

Geofencing

Map based navigation (MapMyIndia)

Fall and Crash detection

Error reporting through smartphone app
While we didn't get to test any of these during our first ride, what we did use thoroughly was the 5-inch colour TFT screen. And we really liked it. Now this is NOT a touchscreen, but you control it using the left side switch cube. But the user interface is easy to read, extremely intuitive and super responsive. Something that can't be said for a lot of screens we've seen of late on other EVs.
Verdict

Now there are a lot of questions to be answered about the F77. Does it deliver on its claimed range? How is it to live with everyday? How does it handle traffic? These are questions that we can only answer once we get the bike in Pune for a proper road test. But today we did answer one question, and that is "Is it fun to ride?" And the answer to that is "Hell yes!" It is absolutely fun to ride. Honestly, and I can't believe I'm saying this, it is as much fun as a KTM RC or a BMW G310 or an Apache RR 310. Of course, it doesn't have the raw visceral feel of a petrol-powered motorcycle. But then think of it like moving from a book to a Kindle. It doesn't feel the same, but as long as you're having fun reading, as long as you're having fun riding, how does it matter what you're doing it on, whether it's electric or petrol-powered?
| | | | |
| --- | --- | --- | --- |
| Price | F77 Standard | F77 Recon | F77 Limited |
| (ex-showroom) | Rs 3.80 lakh | Rs 4.55 lakh | Rs 5.50 lakh |
But there is a giant elephant in the room and that is its price. The F77, even in its base variant, is very expensive. But one thing about electric bikes: don't let the ex-showroom price scare you, because the on-road price doesn't jump as high as it does for petrol-powered motorcycles.

That said, it is an expensive motorcycle, one meant for early adopters, and has a very niche market. It's not meant for the mass market. At this point if you want a fast, fun motorcycle that's also electric, the F77 is your only option – and will be, at least for the next 5-6 years. So while the F77 is far from a perfect bike and still has some flaws, if you want to go green and still have fun, the only thing you can do is hop on, and take off.
Ultraviolette F77 Video Review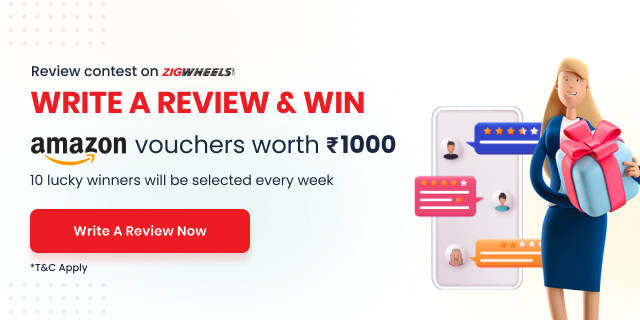 See what our community has to say!
NEW
India's largest automotive community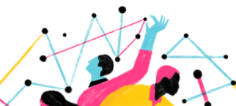 3 Other Things You Might Want To Do