The Photon is Hero Electric's flagship model - what it calls its 'high speed E-bike'. We take the Photon for a spin to find out if it justifies its price tag...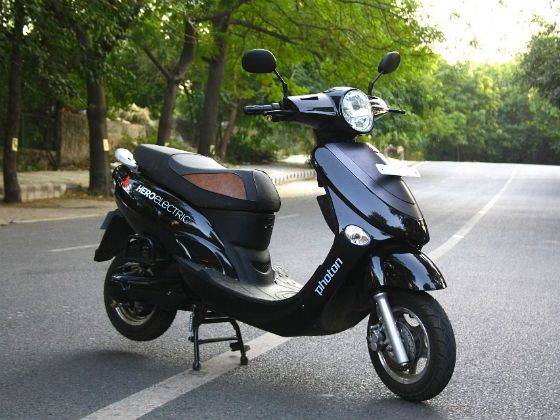 Get latest updates on
the automobile community
The concept of an electric scooter is not new in India. There have been several launches of electric bikes – scooters or mopeds, if you will – over the past decade. Despite these launches, by several different companies, the idea of the electric bike as an alternative to conventional fossil-fuel driven two wheelers, has not enthused the Indian two wheeler customer - at least not the way cheap running costs and green technology should have.
The reasons are many – from lack of awareness among consumers, benefits and eco-friendly nature to consumer behavior; the Indian consumer so far just hasn't warmed up to the concept of e-bikes. But more importantly, the consumer looks at more practical aspects like infrastructure and technology. And naturally, there's been no enthusiasm for electric bikes.
This is where Hero Electric comes in. Photon is the company's latest introduction and what Hero Electric calls its "high-speed electric scooter."

At first glance, the Photon looks like any other automatic scooter. In fact, you could easily mistake it for any other CVT automatic, but for the large graphics on the flanks shouting out 'Hero Electric'. Styling and design is somewhat understated – a conventional front apron with the Hero Electric logo sitting just below a bright and what Hero calls 'polycarbonate head lamp'. Two small clear lens indicator lamps flank the apron.
The seat is wide and comfortable and sits above the plastic side panels (again rather plain Jane design) sporting the 'Hero Electric' moniker. The panels taper off to a small oval tail lamp flanked by clear lens indicators and accentuated by a nice stubby grab rail, designed to give a 'split' appearance.

The Photon gets 10-inch wheels, with a front disc brake and front telescopic suspension, two driving modes– economy and power, and an anti-theft alarm system as well. The key fob looks definitely upmarket and although it looks like it's equipped with remote locking, it's just anti-theft alarm, designed to ward off miscreants. Switchgear quality is good and what looks like a thumb starter actually doubles up as a second switch for the horn.
Underseat storage is adequate to hold a half-face helmet, and a book or two, and it also houses a point for charging your mobile phone as well as a miniature circuit breaker (MCB) switch – ostensibly as an added security system to shut down the e-bike and disable the ignition, even if fiddled with.

Astride the photon, it pretty much feels like any conventional automatic scooter. At a little over a hundred kilos, the weight more or less feels the same. I switch the ignition on and instinctively thumb the starter and get starltled with a beep. In fact, it's the horn and no starter is required – it's an electric! Just twist the throttle and off you go, albeit in an eerily silent manner. Torque is almost instantaneous and the Photon surges ahead quickly. It may not have the performance of a petrol engine CVT, but the power's adequate for me to potter around in the neighbourhood, to run some grocery errands and the like.
It's definitely an eco-friendly statement to make – no fossil fuel burned, no noise and no emissions, and so a miniscule carbon footprint which you can brag about to your friends with the old smoky two-strokes. Well, actually, the noiseless engine may prove to be counterproductive at times, particularly if you don't use the horn too much. In a country with population like ours, most of the driving or riding that we do - in traffic, as well as even on a short trip to the grocer's - is done on instinct and anticipation.
And that is how even pedestrians are wired to behave on the streets. A noiseless vehicle just doesn't kick off alarm bells and you'd have jaywalkers right in your path if you don't use the horn judiciously. Lesson one learned. Make some noise if you're on an e-bike. If the horn's too much, practice your singing skills. It will take some time for other riders and pedestrians to anticipate a noiseless e-bike approaching from behind.

Hero Electric calls the Photon a "high speed e-bike", but if it's crackling fast performance you are expecting, you'd be very disappointed. In India, the average e-bike's performance leaves a lot to be desired; they underperform in almost all parameters as compared to internal combustion engines. My first tryst with an e-bike was almost a decade back and its top speed was about 30kmph or thereabouts. The Photon on the other hand, claims a top speed of 45kmph - blisteringly fast compared to other e-bikes. Coming down the crest of a small hill, much lower than the usual flyover, I could hit 55kmph. Going up the hill however, is a different matter altogether.
Performance is adequate, if you want to use the Photon for short trips around the neighbourhood. Braking is sharp, if not progressive, and the single disc setup can shed top speed of the Photon in a jiffy. With a 50km range on a full charge, at least I wouldn't try to take the chance of venturing out to the other side of town to visit friends. And if one gets caught in bumper to bumper traffic, which most of us living in metros have become so used to, that 50km range may even reduce to 35 or 40km. And of course, going up a flyover at 35kmph isn't something you'd want to be doing, with an assortment of auto rickshaws and other two wheelers honking up your, er, taillight.
The Photon also has two driving modes – Economy and Power. On Power mode, the bike will run for 50km on a full charge and on Economy, the company claims it has a 65km range. Performance though, isn't much of a difference. On Power mode, the engine seems a bit rev happy, but I felt it more at ease and smoother overall, on the Eco mode. A speedo-indicated 45kmph however, is easily attainable and the bike will keep whistling at it for all of its range without fuss, unless you have to climb up a hill or have a particularly heavy pillion rider. This "performance" factor means the Photon needs to be registered, unlike other e-bikes, and riders will also require a valid two-wheeler drivers licence.

Charging is also not a hassle – just plug the power cord into the scooter and the other end onto a charging socket, provided you have one downstairs or have access to one on the ground floor somewhere close to the parking lot. Of course, there's the option of trying to fit the scooter into the elevator and parking it in your living room overnight, happily charging away. But we won't recommend that.
Electric scooters, or e-bikes have tremendous potential, not only as cheap, alternative personal transport but also as maintenance free and environment-friendly vehicles. The Photon is the right step in this direction, giving the performance adequate enough for short trips within the city or to run errands around your neighbourhood. If at all, the Photon has the potential to truly become the first e-bike in India with some practical, usable power.
However, that's just one step towards actually making the e-bike dream a reality. There are several reasons why e-bikes have not quite made it with consumers, at least not the way companies like Hero Electric hope they should. Firstly, the market for such e-bikes have only started warming up in recent times, in whatever small way. Secondly, the infrastructure in our country isn't quite ready to make e-bikes practical.

Dedicated lanes, charging points at regular distances are only some ways which can make consumers think of shifting to e-bikes and that is a significant roadblock for prospective customers – limited range and lack of re-charging options.
Countries like China, where e-bikes have become quite successful, also have the added nudge from government policies – promoting the culture of e-bikes and even going as far as banning motorcycles from crowded city centres. But that is only part of the Indian consumer's lack of enthusiasm for e-bikes.
What is also important, and perhaps the most pertinent, is performance. Two wheelers in India, in general, aren't just used by one solo rider. They are used by at least two people, more often than not, with a pillion and assorted grocery and shopping bags. The Photon makes a very bold statement in heralding the advent of e-bikes with some power thrown in, even if that is barely comparable to other automatic scooters. At Rs 54,110 (ex-showroom Delhi), it also costs Rs 8000 more than the largest selling automatic scooter in the market. And that, for the discerning Indian consumer, means a lot.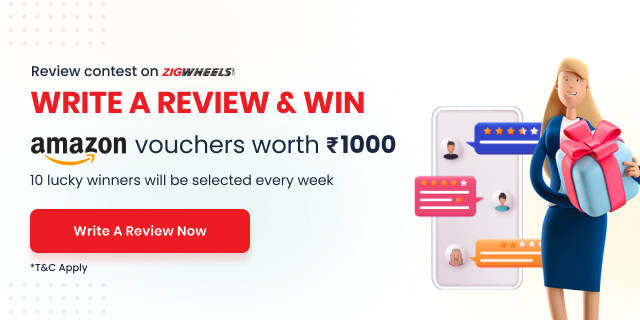 Scooters Similar to Photon
See what our community has to say!
NEW
India's largest automotive community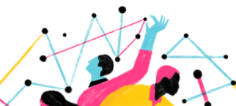 2 Other Things You Might Want To Do