Jawa 42 Images
All

(29)

360 View

(1)

Videos

(2)

Colours

(3)
Right Side View

Left Side View

Rear Left View

Front View

Rear View

Rear Right View

Head Light

Tail Light

Speedometer

Engine

Fuel tank

Seat

Exhaust View

Rear Tyre View

Front Tyre View

Front Suspension View

Rear Suspension View

Self Starter Button

Rear Indicator View

Back View Mirror

Handle Bar View

Front Indicator View

Front Brake View

Windshield View

Cooling System

Rear Brake

Sirius White

Orion Red

Allstar Black
Sirius White

Orion Red

Allstar Black
42 Pictures
Find high-quality images of Jawa 42. New Jawa 42 has 26 images and 360-degree views. Checkout the front view, rear view, side view, top view & stylish photo galleries of 42. Jawa 42 is available in 3 colours also.
To get more details of Jawa 42, download Zigwheels App.
Jawa 42 Exterior Images
Jawa 42 Overview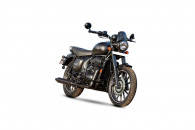 Performance

Comfort

Features & Styling

+ 2 more
Preferred For : Daily Commute
45% of users have given a rating of 4.5 and above
4.2

Attractive look and easily driving comfort level ride is smooth easily.Torque very nice and build strong.All over my best openion best bike.

3.4

Not quit satisfaction its well good looking light weight but too costly n for this not too satisfyng

2.6

Jawa is the best but service staf not good i have 150 km to rajkot but i have my bike is purchased to 6 :00 staf is nod good i riqwest you please mantend your staf thank you

4.6

Fells very comfortable to ride and the throttle and power so better compared to its rivals, So really gives you the feel of a sports bike in a cruiser.

1.8

Jaws showroom gachiboli is not doing proper services i give him 3 time but so many problem in jaws sound problem in engeen
All 42 User Reviews
1.8

I'm just posting this review that not to buy jawa.Kindly go for another brand like re, Honda, Benelli, I just having the brake issues & engine noise till now.I have got applied warranty for 3 times and for 3months the vehicle remains in showroom even though they could not able to find the issues what the problem is? my vehicle engine got dis-assembled for 2 times.They have changed crankshaft assy, Balancer assy, Clutch assy, Bearings, Tensioner lifter and cam shaft.So the quality of the vehicle is worst and the services also worst they doesn't even know to service they have not trained yet.Coolent oil leakage, Many more complaints.On the day while booking and during the first and second service the response is too good but only for fake.And now i'm facing plenty of issues.Mr.Aariff ( service manager) who is accepting the problem and gave an plenty of reminders to him and a person from the classic legend manufacturing plant mr.Gireesh too got through mail.They are not given the proper solution i just go on looked about 10 vehicle on the showroom with the person aariff.Each and every vehicle has different - different sound with plenty of issues.

5.0

After launching there bikes after so long, jawa have still maintained there old school charm. Highely satisfied with the performance , pickup , handling , looks , design , exhust node , tyre size , capability of bike. It's so attention grabing thing, when ever I bring it on roads people starts following it to watch, many many lod people ask about bike, they say is it that old yedzi company's bike? Abhi bhi isme gear aur kick ek saath hai? Bahut badhiya hai ye to , kitne ki li? , and alot more.... I have lots of stories related to that bike which happens.....when you ride it , it feels like a nimbulled , well designed, a balanced design of colur of bike in many parts , with chrome along with matt black colour, and a very powerful , muscled , compact , powerful , machine. The amount of of power and torque delivers it engine in just 293 cc is really really amazing , more than 27 bhp of power in just 293 cc of engine is still is still so far from aal old and new rivals of this category. Highely satisfied with the bike, highely recommended, before buying any other bike must take a test ride of jawa, you will going to amazed.🤩

1.8

I bought a jawa 42, 6 months back and driven around 700kms, Within 3 months had faced problems with battery where battery gets drained fast and wasn't able to start the vehicle.Had to call jawa service and get it jump start and live it for service, The vehicle was in service for 5 days.I was told the issue has been fixed after recharging the battery, However now i am facing other problems where the engine gets shut off automatically while riding in the middle of the road.This is a serious problem as it could impact the life of the rider with accidents due to engine stalling frequently.On the other note i feel there is a serious battery connection problem in this vehicle and if you don't use it for 2 to 3 days the battery drains out very fast.With no kick start available you need to live the vehicle at the place where it gets stalled or wait for assistance.On the mileage this is fuel consuming monster and am getting only 20kms per litre which is increasing our fuel expenses.On the ride i feel comfortable for long distance.I repent now buying this vehicle and feel that i should have gone for either royal enfield 350 classic as the maintenance cost is very high in this.

3.4

Around 24 years ago i owned old jawa and rode it for thousands of km.It will thrill me each and every time i touch the handle bar & pump it to start the engine.The exhaust thump & interval between the next thump cant say in words.Flick & kick is a wonderful experience.I used to get mileage around 30 kmpl to 35 kmpl.Now to coming new jawa.I went test ride new jawa with imaginations & drove more than 210 km i got mileage of 23kmpl.Engine is powerful till 110 km/hr then it straining to climb speed with vibrations & becomes too noisy.The exhaust sound is like hero splendor bike.There are lots welding visually seen around new jawa.They recreated visibly old jawa.Visually good bike.I didn't get moved or ringed & impressed while riding.I never need a bike for visual pleasure.

1.0

Worst bike, first experience bike ka. Rha. 1600 km normal use me. Engine khul gya oil leakage ,timing chain problem . Sensor. Khrab ho gya. Fuel metre kharab . Metre me fog ,battrey problm. It feels like Purchsed bike just for show piece . Spending more than 2 lakh on this worst bike is useless. They are saying this problem is coming in every bike. I have seen. Almost every bike. Got the same engine problem While servicing.1st time and then 2 and time also . Every single bike there got the engine problem . So from my side jawa is useless . . Comapny jab tk ye isaues ni sahi krti apni bikes ko vapas lena chye. Ise. Bekuf bna ri. Jawa ka name pe. Bike bik ri. Bus. . They have to. Pay for it.
All 42 User Reviews
5 Offers Available