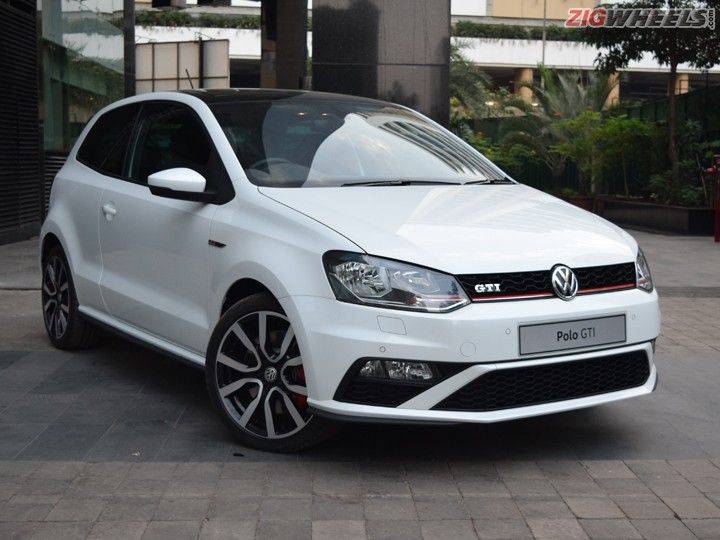 In a country where a large majority still live in joint families, size is still of paramount importance when it comes to buying a car. Size matters too when you are navigating traffic full of errant drivers and you need to intimidate them out of the way. Hence, bigger is better.
But that's not the full picture. If you look at how the number of cars have exploded and how the road infrastructure haven't been able to keep up in the last decade or so, it would come as no surprise that more and more people are opting for smaller vehicles, especially for urban commuting. Even enthusiasts of high-performance vehicles are now faced with the prospect of gingerly piloting their finely-tuned machines through roads where no one is willing to give them way.
And that's where high-performance hatches like the Volkswagen Polo GTI come in. Small in size yet powered by potent engines that deliver almost all of the excitement that bigger sports cars have to offer, they make perfect sense. That they are also comparatively less expensive than thoroughbred performance cars is another big bonus point. So what does the Volkswagen Polo GTI, showcased today to a select clientele in Mumbai, have to offer? Let's delve in for a first look.
Visually, there's little to differentiate this, the most powerful Polo in VW's arsenal, from its more plebeian siblings. Yes, the requisite GTI badges are everywhere, from the door sill to the narrow grille to the steering wheel, but Volkswagen has never been one to be loud and brash in proclaiming its brands. The red accents on the grille with its signature honeycomb structure and headlight inserts, the twin-exhaust cannons, and the red discs all around are the only indicators of the performance the GTI has to offer. And yes, lest we forget it, the three doors in place of five.
The diffuser, redesigned air dams and GTI roof spoiler are other giveaways. Shod with low-profile tyres, the Polo GTI sits low and hunkered down on the ground, but we would've preferred a more stylish design for the wheels.
Moving to the interior, the first thing you will notice is the checkered pattern on the seat fabrics, a trademark GTI theme. The interior feels typical German and well-built, but with the same understated elegance that we've seen on the outside. Red stitching everywhere hints at the GTI's sportiness but it is otherwise the same as the standard Polo, save for the flat-bottomed steering wheel with paddle shifters. Electric seat adjustment has been given the miss to keep overall weight down, which is an agreeable compromise in our book.
But the real meat of the Polo GTI, as with all performance hatches, is in the engine and the performance it delivers. Volkswagen has truly returned to form with the 2016 Polo GTI and delivered a performance hatchback that can play ball with the best that the world has to offer.
Motive power comes from a 1.8-litre 4-cylinder, turbocharged petrol mill, pushing out 192PS of peak power at 4200-6200rpm and 320Nm at 1450-4200rpm. Available internationally with either a 6-speed manual transmission or a 7-speed DSG with paddle shifters - only the latter of which make its way to India – the Polo GTI will sprint from 0 to 100 kmph in 6.7 seconds and go all the way to 235 kmph given enough road. Prod it with a gentler right foot and you will see it eking out 16.7 km per litre of petrol.
That is enough to give a lot of bigger and more powerful cars a run for their money, but that's not even the best part about the Polo GTI. What is is its sheer potential, what you can really do with it as a base for some wild tuning and enhancements. This bomb-proof engine is what modders dream of, capable of bearing everything you can throw at it and delivering some truly hairy performance in return.
If you are someone who prefers wild performance wrapped in an understated and innocuous body, and aren't afraid of getting your hands dirty, the Volkswagen Polo GTI is your perfect ally. Slated to be launched in the country later this year, at a price of around Rs 20 lakhs, we can't wait to put this mini-rocket through its paces.