Moto Guzzi Audace Review
Feb 26, 2016
Views : 22818
---
Its Italian, it's a cruiser and we have some beautiful mountain roads on offer. So how did the Moto Guzzi Audace perform? Read on to get the answer...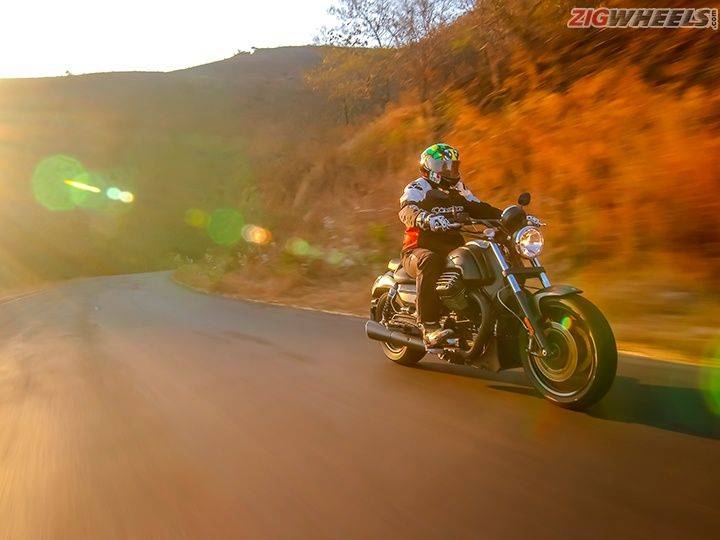 "Next week we are getting a cruiser, do you want to write the review?" Abhay asked me. I said yes right away, before asking which cruiser. It's an Italian bike, came the prompt reply. Now, Italians and cruisers don't go quite hand in hand, do they? The cruiser segment usually brings to mind American brands like Harley-Davidson and Indian. Noticing the confusion on my face, Abhay was quick to break into a chuckle, revealing the cruiser in question was the Moto Guzzi Audace (pronounced Aud-aa-chay and not Odd-ace). Quite a name, eh? Quite a motorcycle is what you will say on seeing it in the flesh.
Coming to the brand, now Moto Guzzi is an Italian manufacturer, but isn't one that would evoke the emotions a Ducati or an MV Agusta would. But what if I told you it is the oldest European motorcycle brand to be in continuous production? That's when suddenly the importance of the brand hits you, right? As the norm is with other Italians, Moto Guzzi too made a name by winning laurels in the world of motorsport, winning races in the Isle of Man TT and MotoGP. Like most Italian manufacturers it has seen many different owners till date, before settling down under the ownership of Piaggio.

The brand has been present in India for a few years now, with Piaggio selling its bikes alongside the more famous Aprilias through couple of dealerships in the country but it is only now, through the company-owned Motoplex dealership in Pune that Moto Guzzi is getting more popular, its motorcycles being promoted in a much bigger way now. Coming back to the Audace, a 1400cc matte black Italian cruiser and some twisting mountain roads are indeed a salivating prospect for any biker!

Design & Features: rating_4.0_rating
The Audace has a typical cruiser profile and is long and low slung, but doesn't miss out on the typical Italian flair. Despite following the basic ethos of a cruiser, the Audace manages to distinguish itself with its menacing looking, transversely mounted V-twin motor. View it head on and you're welcomed by a rather ordinary looking round headlight but look past and you can see the cylinder heads poking out and even the twin exhaust mufflers positioned outward in a "V" which is a great design detail. The neatly sculpted fuel tank has an arch at the bottom to accommodate the cylinder heads on both sides, and looks appealing in flesh. The front mudguard is a real carbon fibre unit unlike the fake ones on a lot of bikes these days, and give the Audace a hint of raciness, while the wide, matte black handlebar makes for a dragster like stance.

The stoplight and LED turn indicators are integrated beautifully into the rear mudguard in the form of long, vertical strips making for a unique looking rear. The matte black treatment might not look great in pictures but in flesh the Audace turned many heads. A single instrument pod houses a semi-digital unit, with a round digital display sitting inside the large, round analogue tachometer. The digital display offers a lot of information and includes a speedometer, gear position indicator, ambient temperature gauge, odometer, dual trip meters, fuel gauge, traction control and ride modes.

The toggle switch on the left side of the handlebar allows you to also see the battery charge, distance to empty, tank range, current efficiency and average efficiency! Can't remember many other cruiser offering so much information, let alone having riding modes or traction control! Oh, and the Audace also gets cruise control which can be activated via a switch on the right side of the handlebar. Build quality and fit-finish levels are good, but switchgear quality could have been better.

Engine & Performance: rating_4.0_rating
The Audace is powered by a 1,380cc V-twin motor producing 97PS of power at 6500rpm and peak torque of 121Nm made available at a mere 3000rpm. Push the starter button and the motor comes to life in a rather dramatic manner with a jolt. Interestingly, the Audace is one of the few motorcycles with a shaft drive as its final drive, which makes riding it a unique experience. Give the throttle a blip and the bike leans slightly to the right, thanks to the inertia produced by the longitudinally mounted shaft drive. A bit disconcerting immediately, but it does make for a more direct power delivery. Open the ride-by-wire throttle and the cruiser picks momentum swiftly. There's a lot of vibration at idle, especially at the handlebar, though that's part of the character.

Give it some revs and it's almost as if a headmistress has walked into a chaotic classroom, as everything calms down and the bike feels butter smooth. The Audace really comes in its element as you arrive at the mid-range which is the engine's sweet spot. Oodles of torque are on tap and the manner in which power is transmitted to the rear-wheel via the shaft drive system is simply addictive. It's like a wave of torque that hits you hard as soon as you cross the 3,000rpm mark. The Audace felt effortless accelerating to triple digit speeds but once past 140kmph there's a lot of windblast due to the lack of a windscreen. The Audace is equipped with three riding modes - Veloce, Turismo and Pioggia. In simpler language - going ballistic, relaxed for highway cruising and rain mode.

There's also three levels of traction (TC can be switched off too) which is certainly helpful. I rode the bike at the lowest level of intrusion, and the experience was likeable with a slight twitch before the system cut the power, allowing some wheelspin. Cruise control lets you accelerate to an additional 27kmph above the set limit, so as to let you accelerate if you need to overtake another vehicle. For instance, if you set cruise control to 100kmph, you could go up to 127kmph and once roll off the throttle, it comes back to 100kmph. Lest we forget the motor is Euro 4 compliant. It returned us an overall mileage of 13kmpl which is impressive for a heavy, 1,400cc motor equipped motorcycle. A 20 litre fuel tank thus means close 250km on a tankful.

Ride, Handling & Braking: rating_3.0_rating
The Audace's seating is typical of a street cruiser rather than a mile-muncher. The footpegs are forward set while the wide drag handlebar makes for a slightly canted forward position. I didn't find the position too comfortable as the bars were a bit low and far while the footpegs were further ahead. A longer time in the saddle could possibly mean a tiring ride, especially for shorter riders. Also my shin was dangerously close to the cylinder head so if you are one of those who don't mind riding out in your shorts and slippers, beware! Admittedly, the Audace's seat was soft and plush though, offering a nice cushion to the backside.

A scrumptious serving of twisties for breakfast had me wonder if the 300kg cruiser I had was the right choice for the road. Assumption is always better left avoided they say, and figured the same as soon as I tipped the Audace into a corner. The bike just leaned in with loads of grip and confidence, the footpegs leaving their mark on the tarmac. The hefty weight and large dimensions seemed to have vanished, as I sailed past corner after corner, having a gala time, especially with the crackle on the overrun from the exhaust which added a bit of aural drama to my morning.

Handling is a given on the Audace, and it has to be one of the sweetest handling cruisers I have ridden. Brembo discs on both ends offer ample retardation, while ABS is standard. Being an able handler meant ride quality is slightly compromised though. The Audace is sprung rather stiffly which makes it a sporty handler, but riding over broken roads and potholes isn't a pleasant experience despite the gas-charged rear shock absorbers.

Verdict: rating_3.5_rating
A few hours in the Audace's saddle had me impressed about it. It's engaging feel and relatively sharp handling despite the generous dimensions and heft is something you do not expect of a cruiser. Add to that huge dollops of torque from a 1,400cc V-twin motor transmitted to the rear wheel via a shaft drive and you have a great recipe for fun. Corner exits on a cruiser were never so much fun, particularly thanks to the electronic rider aids that promise to save your skin should things get awry. The off-beat styling and the transversely mounted V-twin motor also endow it with an aura of exoticness, but then you hit the stumbling block of its price, which is as hefty as the motorcycle at Rs 19.94 lakh ex-showroom Pune.

Add to that the fact that Piaggio currently has just one Motoplex dealership in the country, which is the one in Pune, which effectively means higher service costs as a technician will have to fly down to your city to service the motorcycle. Piaggio though plans to expand its dealer base soon, which hopefully should help matters. But then another challenge for Moto Guzzi, its competitors from well-established brands, which are available at lower price points, like the Harley-Davidson Breakout (Rs 16.4 lakh ex-showroom New Delhi) and Triumph Thunderbird Storm (Rs 14.1 lakh).

The above bikes aren't as tech loaded or fun to ride as the Audace but will get you a similar amount of stares, and their respective brands boast wider dealer networks too. However, if a uniquely-styled, head-turning Italian motorcycle with a powerhouse of an engine, great dynamics and an air of exclusivity is what you want, the Audace is indeed a fine set of wheels to look at.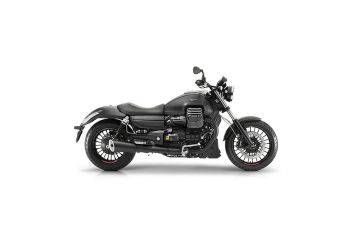 Rs. 19.94 lakh Onwards
Ex-showroom, Delhi
Get Loan starting @6%
View On Road Price
Moto Guzzi Audace Alternatives