Keeway V302C Review: Bring Back Sporty Cruisers!
---
Chota Harley-Davidson, bada price!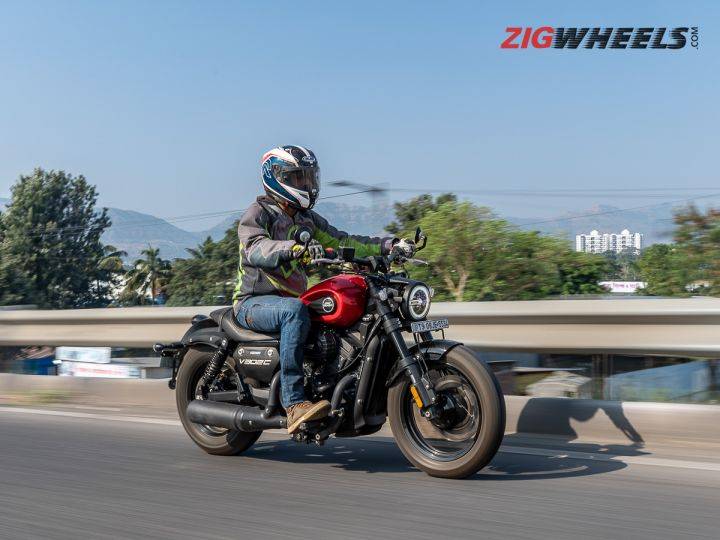 Get latest updates on
the automobile community
If I said V-twin cruiser, the name Harley-Davidson would spring to mind at once. But what if I say 300cc V-twin cruiser? Sounds a bit gimmicky, right? Something you'd look at with raised eyebrows. Because, sub-500cc and multi-cylinder are both rare and a luxury, well… until now! Keeway is here with an affordable 'luxury' sportster called the V302C and here's what we liked and disliked about Keeway's flagship cruiser on sale in India today.
Engine:

This 300cc V-twin is definitely the centerpiece of this motorcycle, and demands all your attention. To put it simply, this motor is fun! The torque on this bike is fat and juicy, and all of it is low hanging with the meat of it arriving below 6000rpm. So be it handling city life or blasting down the highway, this does not disappoint.
Engine: 298cc, Liquid-cooled, V-twin

Power: 29.9PS at 8,500rpm

Torque: 26.5Nm at 6,500rpm
Acceleration Test:
| | |
| --- | --- |
| 0-60kmph | 3.77 seconds |
| 0-80kmph | 6.25 seconds |
| 0-100kmph | 10.1 seconds |
Roll-on Acceleration Test:
| | |
| --- | --- |
| 30-70kmph in 3rd gear | 4.87 seconds |
| 40-80kmph in 4th gear | 5.43 seconds |

But the torque drops off quickly after 6000rpm and building maximum power takes time. It doesn't complain as much, but the engine feels a little under stress leading to buzzy footpegs and seat. The handlebar, surprisingly, is buzz-free and well damped, it helps with the small stuff like having non fuzzy mirrors at highspeeds.
Real-world Fuel Efficiency Test:
| | |
| --- | --- |
| Highway | City |
| 29.06kmpl | 37.03kmpl |

That said, the six-speed gearbox is not the slickest and the clutch is rather heavy, which is a bit cumbersome in traffic. But, the belt drive system is an experience which I enjoyed the most on this bike. With that mechanical slack from a conventional chain gone, the experience with a belt driven rear wheel is so enjoyable. It all feels so crisp… no clanking, no lag. Performance wise, the V302C gets a double thumbs up from our side!
Handling:

This genre of motorcycles – cruisers, sportsters, bobbers aren't meant to be sport bike agile but should offer enough thrill to not look like an uncle with midlife crisis on the road. That said, I wouldn't call this the sportiest bike, despite the fun engine it has, to work with and that's primarily down to the Timsun tyres.

These fat, thick-walled tyres help jack up the bike's ground clearance to 158mm and also gives it a bad boy look, but they lack grip for anything too aggressive. While the suspension does a fairly good job at keeping things in check and allows for spirited riding, I'm certain sticker tyres will make this a hell of a lot more exciting.
Tyre Size:
120/80-R16 front

150/80-R15 rear.

The USD at the front is set just right, and that's despite the measly 120mm of travel it's working with. The twin coils at the back however are a bit underwhelming. You can attribute its shortcomings to its format, but 42mm of suspension travel is simply inadequate. And you quickly end up realising why that's a little too less on our BEST quality roads! Overall the ride quality isn't jarring, but ride it slow and big bumps will really send shocks up your spine.

There's a bigger problem however, and it's the seat. I don't know what it is, the cushioning, the seat pan design, tossy rear suspension or a combination of all three, but my butt hurts. And that's why I think the V302C is not a cruiser but a sportster. Cruising long distances on that seat would be a punishment.

Alternatively, things are a lot better in the city, because the V302C makes easy work of zig-zagging through traffic and the low kerb weight, and low seat height certainly help simplify things even more. That said, where it struggles is U-turns. The steering lock on the V302C is sportbike tight, which means tighter U-turns require a three-point turn.
Design and Features:

The Keeway V302C is a pretty handsome motorcycle to look at, but somehow, somewhere, it's lacking that instant appeal. Neither does it look all-American, nor is it sophisticated like what you'd expect from a bike like this; and everything is so basic once you're on it.

Digital instrumentation - basic.

USB charging but no C-type - basic.

Quality of plastics - basic.

LED lighting - NOT basic. This is possibly the best headlight I've used of late and visibility at night is stupendous.
But, we did encounter glitches in the electronics which were both annoying and downright scary even. For instance, the right indicators were always on, dim but always on. The only way to get rid of it was to brake very hard. Do it a few times and the bike would disengage the non-switchable dual-channel ABS and lock up the wheels. But hey, the blinking stopped. Later the ABS would start working again but the blinking would return too.
Brakes

Front: 300mm Disc

Rear: 240mm Disc

Dual Channel ABS
Breaking Test:
| | |
| --- | --- |
| 60-0kmph | 17.08 meters |
| 80-0kmph | 37.2 meters |

The brakes aren't the sharpest, they lack bite and you're left working the levers harder to anchor quicker. Needless to say the ABS is only helpful when it's in the mood. Finally, there's the question of quality on the Keeway V302C.
Fit and Finish:

The fit and finish on the bike is pretty decent, but with barely 2,000km of run-in on the odo, there are signs of paint chipping around the rim of the mirrors. The ABS malfunction and glitchy electricals, yeah, these niggles are easy fixes and can be addressed over time, but does it make sense to park your money right now on the Keeway V302C?
Verdict:

If I offered you a CKD Kawasaki Ninja 400 for 4.99 lakh (ex-showroom), you'd probably say "it's expensive, but if I had the money, why not, it's Kawasaki!". But if I asked you to buy the Keeway V302C which is also CKD at Rs 3,89,000 (ex-showroom), you'd be a little iffy about the deal. You'd want to know more about the brand, obviously. So, the guys behind Benelli in India manage Keeway also. Hence, the dealerships are there. Limited, but there.

This is an exciting motorcycle, no doubt about that, this V-twin really wins your heart. But with any new brand that demands a premium for a new experience, the room always gets divided. Some rather wait it out, while a few would rather take a chance. Question is… which one are you?
Keeway V302C Video Review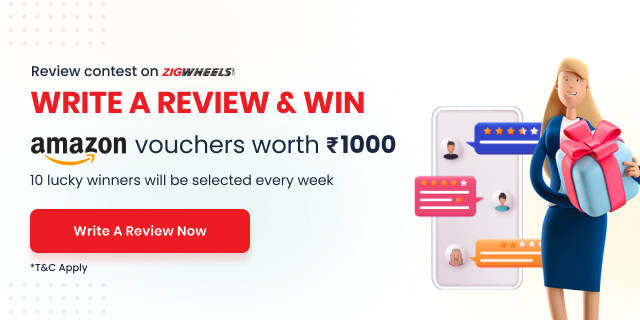 See what our community has to say!
NEW
India's largest automotive community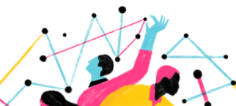 3 Other Things You Might Want To Do