Benelli Imperiale 400 BS6: 3500km Long Term Report
---
Road trippin' and bug-fixin' on Benelli's likeable little retro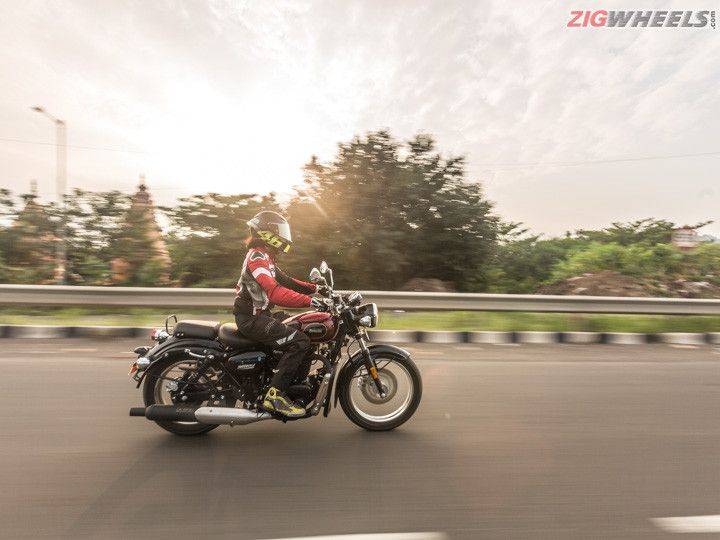 The trusty old Imperiale's odometer reading has more than doubled since my last report, and these kilometres have not been without incident. There is much to tell you about, so let's get on with it.
As things stand at the moment, the clocks show nearly 3500km, and the bike has been through its first routine service. Benelli also took the opportunity to replace the previous temporary number plates with the new permanent ones, but most importantly, the Italian manufacturer attempted to fix the issue of unintended acceleration between 2500 and 3000rpm.

A Mumbai-Pune trip was my first time riding the bike after the service, and I was only half-disappointed to find that the issue was still present. Only half, because having ridden the bike with this issue for so long, I have actually begun using it to my advantage, almost treating it like an automatic cruise control system. Nevertheless, upon reaching Pune and informing Benelli about the persistence of the problem, they quickly swept into action and attempted a second fix.
Three technicians descended upon my residence to quickly remap the bike, and voila, the Imperiale became unerringly obedient to my accelerator inputs. There is no longer a trailing throttle when rolling off in the 2500 to 3000rpm range, and there's no surging on a closed throttle either. The bike now goes when you ask it to and stops when you ask it to. Job done.
While we do feel that it has taken Benelli a tad too long to come up with this fix, we say better late than never. More encouragingly, Benelli will also be applying this fix onto all customer bikes. While it won't be recalling Imperiales specifically for this remapping procedure, we have been told that whenever an Imperiale is in for a routine service or any repair work, the remapping will be carried out by default.

With this issue fixed, the Imperiale's already enjoyable motor has now become near flawless, with the even spread of grunt proving entertaining in the city as well as out on the highway. Its magnum opus remains highway cruising ability, with the bike feeling immensely comfortable at early triple digit cruising speeds and making Mumbai-Pune trips seem like grocery shopping runs. A little flat spot at the bottom of the powerband means that the real grocery runs involve some clutch-slipping, but it's nothing too bothersome.
In other news, the Imperiale also suffered a punctured rear tyre shortly before the first service, which Benelli was quick to sort out. That being said, for the average customer, the combination of tubed tyres and a fairly heavy motorcycle can cause havoc in the event of a puncture. Riding the bike to a puncture repair shop is inadvisable, meaning that you will have to park it someplace safe and go hunting on your own. The only saving grace is the main stand which makes the repair job easy.
On the downside, the centre stand greatly compromises ground clearance, and I find the big girl scratching her belly uncomfortably frequently when the going gets rough, especially with a pillion on board. While our previous report spoke about the pillion seat's shortcomings over longer rides, further chauffeuring duties have also highlighted the lack of comfort on shorter rides. Not because of the seat, but because of the stiff ride quality at the rear.
With the bike's fuelling issue now fixed, we will be putting it through another round of VBox performance testing to see if the new map has had any effect on acceleration. I hope to amass as many miles as possible before Benelli inevitably snatches her back in a couple of months' time, so stay tuned for more….
Benelli Imperiale 400 Video Review
More on Benelli Imperiale 400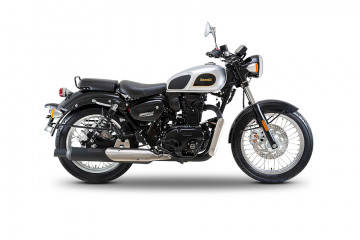 Rs. 1.89 Lakh Onwards
Ex-showroom, Delhi
Imperiale 400 Alternatives
See what our community has to say!
NEW
India's largest automotive community