Benelli 502C Road Test Review: C Stands For Charming?
---
How well does Benelli's 'big' mid-displacement cruiser deliver on its urban cruiser tag?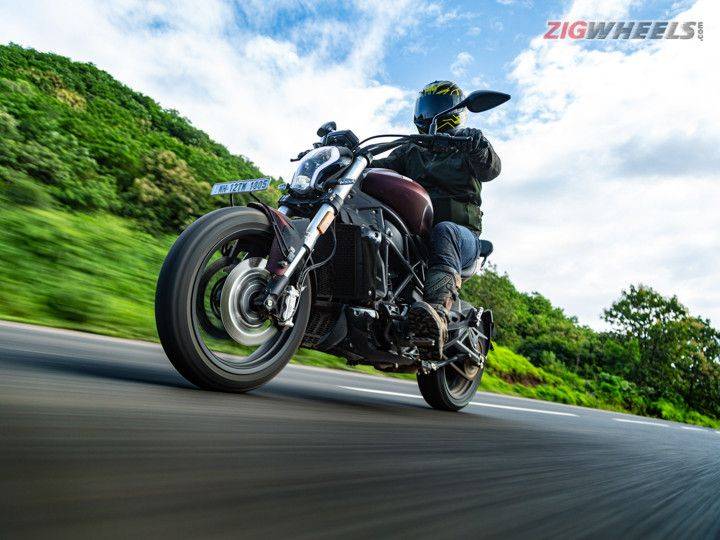 What images flash in your brain when I say the words Italian, twin-cylinder and cruiser? Surely, something devilish from Bologna, right? However, what if I told you that there is an Italian angel from Pesaro that fits the same criteria? It is the Benelli 502C and unlike the Ducati Diavel from which it draws its design inspiration, it carries the tag of an urban cruiser, not a power cruiser. Just how good of an urban motorcycle is it? Does it have the true-blue cruiser spirit? And most importantly, does it all come together to deliver a killer package?

URBAN MANIA - The Ergonomics
Now let's be honest, the 502C isn't an all-out highway mile muncher meant to get you from Delhi to Mumbai in record time. But to be fair, the most motorcycling that you will end up doing will be in the urban jungle. And in that sense, the 502C has a typical cruiser build. It is long and low, with forward-set footrests and a wide, easy-to-reach handlebar. Even though its low 750mm seat height allows the shortest of riders to hop on with ease, the healthy 170mm of ground clearance will keep the 502C's belly scratch-free over any stupidly designed speed hump.
There is one drawback to the stance, though: taking U-turns is a bit tricky. The wide bars will have you overextending your arms, which will prove to be an issue for those with smaller limbs. And also, the 502C has a rather large turning circle radius, making it a bit unwieldy in peak traffic.

URBAN MANIA - The Engine
This is the third time we are experiencing Benelli's 500cc parallel-twin engine and just like on the Leoncino 500 and the TRK502, the motor here is fun. It is a welcome change from the current crop of twins with 270-degree cranks, as the Benelli motor spools up in a much more progressive manner. And when it does start beating faster, it has an angry growling exhaust note to accompany, making heads turn and the rider smile.
Specs

Engine

500cc parallel-twin, liquid-cooled

Power

47.5PS at 8500rpm

Torque

46Nm at 6000rpm

Acceleration

0-60kmph

3.14 seconds

0-100kmph

7.24 seconds

30-70kmph in 3rd gear

3.84 seconds

40-80kmph in 4th gear

4.65 seconds
On paper, it makes just a little more power than the KTM 390 Duke. But what you will find charming about the engine is its linear spread of torque across the entire rev range. Engine tractability is brilliant, with the motor never grumbling when ridden slowly in higher gears. In fact, its city fuel efficiency score of 26.52kmpl is a marked improvement over the BS4 Leoncino.
Having said that, there is still room for improvement in the engine refinement department. At whatever rpm, you can feel a light buzzing sensation at the bars and the pegs. This buzziness becomes more apparent the more gas you feed the motor.

URBAN MANIA - The Ride And Comfort
While the suspension (41mm USD fork and monoshock) does a good job of nullifying most bumps, you have got to watch out for the really sharp ones. The stiff initial stroke, long swingarm and quick rebound all add up to cause some serious discomfort. Even when riding on concrete roads at speeds of just 40-45kmph, you are continuously bobbing around. Matters are even worse for larger riders, who will feel the aggressive seat scoop hurting their tailbone a lot faster.
The ride becomes better with a pillion on board. It feels settled and composed over any road surface. It will not be an entirely pleasurable experience for the pillion, though, as he/she will still feel every road bump. Even the engine's vibrations will filter through the not-so-well insulated footpegs. But having said that, the deceivingly small pillion seat is quite roomy and thanks to the backrest, the pillion won't fear falling off the bike. Larger riders won't complain much about space either. Overall, the pillion riding experience is okay for short city jaunts.
So, minor niggles aside, the 502C has proven to be a good urban bike. Does it live up just as well on the open highway?

HIGHWAY MANNERISMS - The Engine
The pretty sprightly motor gets up to triple-digit speeds in a reasonable amount of time. The sweet spot of the engine is around the 95-100kmph zone but it can even sustain higher speeds, like 120kmph, without any complaints. Overtaking on the highway is a fuss free affair. You won't have to spend much time sitting behind a slow truck. The healthy mid-range means there's enough drive on hand to leave traffic behind.
In our highway test, the 502C managed to deliver almost 26kmpl. When you take into consideration the massive 21-litre fuel tank, the 502C should technically be able to go from Mumbai to Goa without necessitating a fuel stop.

HIGHWAY MANNERISMS - The Handling
Dimensions

Wheelbase

1600mm

Seat height

750mm

Ground clearance

170mm

Kerb weight

216kg
There's no denying that the Benelli 502C is a long motorcycle with a raked-out front, which would lead you to believe that it would be lazy and hesitant in the twisties. The reality is that it is actually a pretty easy handling motorcycle that surprises the rider with its deftness. With the wide bars and the superb chassis, you end up with a very enjoyable motorcycle that can carry some serious lean angles. The handling is neutral and predictable. It remains planted through long sweepers and with the engine singing its beautiful tune, zipping through canyon roads becomes quite a thrilling experience. Also, chances of you scraping the footpegs are very low as they are set on the higher side.

Lastly, we've experienced the Pirelli Angel GT tyres on numerous bikes and found them to be amongst the best in the touring-biased tyre segment. On the 502C, they provide ample grip and cornering confidence, even when the heavens open up.
Braking

100-0kmph

55.91m

80-0kmph

28.57m
Braking performance could have been better. The 502C, lacking initial brake bite, doesn't shed speed as rapidly as we would've liked. However, there are very little ABS shenanigans and even when the system steps in, it does so in a very predictable way.

LOOKS CAN BE DECEIVING
Benelli has done a decent job in designing the 502C in a manner that it looks both big and approachable. It has great road presence, grabbing eyeballs and making heads turn everywhere it goes. That said, by making the 502C give off a smaller Diavel vibe without it actually being smaller than the Diavel, you end up with a disproportionate motorcycle.

Take the LED headlight and chunky USD forks. It looks like someone has a sunken-in face and rather large shoulders. While the large tank is a boon for touring, its shape looks unnecessarily larger than needed as the engine on which it sits is rather small in comparison. And then there's the tail. It is short, stubby and wide just like the Diavel. But where's the over-the-top wide tyre? All that empty space leaves you wanting for something more.

Even the small dash, which is reminiscent of the Diavel's unit, has cheap early-2000s graphics. The dedicated Dark mode layout becomes a bit confusing as you end up refiguring out where the data that you want actually is. And even in terms of data, there's just the bare minimum.

A GOOD STEP UP
The Benelli 502C (Rs 4.98 lakh, ex-showroom) manages to undercut the Kawasaki Vulcan S (Rs 6.10 lakh) by over a lakh of rupees. Even though the Kwacker might be more powerful, the Benelli proves to be a better value-for-money package. The charming motor with its sonorous exhaust keeps you energized and it is quite frugal too. The easy going stance and neutral handling dynamics make the deal even sweeter. Thus, it becomes an ideal upgrade from the Bajaj Avenger or the Royal Enfield Thunderbird 350/Meteor 350 for the budding big-cruiser enthusiast.
Benelli 502 C Video Review
More on Benelli 502 C

Rs. 5.15 Lakh Onwards
Ex-showroom, Delhi
See what our community has to say!
NEW
India's largest automotive community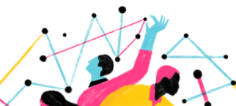 5 Offers Available