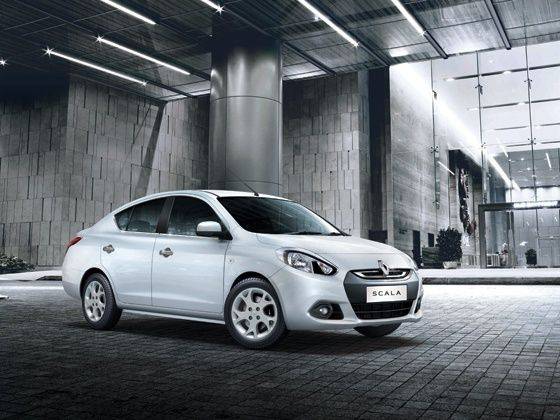 Automatics score low on mileage compared to manual cars, right? Well, yes, that's how popular belief goes but Renault has today introduced an automatic variant of the Scala, which interestingly delivers better fuel efficiency than the Scala manual. Featuring an X-tronic Continuously Variable Transmission, the Renault Scala CVT offers a mileage of 17.97kmpl (as per ARAI test figures), which is about 1kmpl more than what the manual transmission Scala delivers.
23/01/2013 Update: Renault has launched two variants of the Scala automatic, namely, Renault Scala RXL X-tronic CVT at Rs 8.99 lakh and Renault Scala RXZ X-tronic CVT at Rs 9.89 lakh (prices indicative of ex-showroom Delhi).
Speaking on the Scala CVT's introduction, Renault India MD Marc Nassif said, "With more and more cars on the road as well as frequent stop-and-go traffic, India has been seeing an increase in demand for automatic sedans in recent years.
"However, despite the growing interest for these cars, petrol automatic vehicles are still limited to a 6 per cent share in the premium sedan segment because they deliver lower mileage and higher cost of ownership. The Scala X-tronic CVT aims to bridge this gap by offering class-leading fuel efficiency, reliability and performance."
Renault has already sold 3,000 units of the Scala since its launch in September 2012 and the Scala CVT is expected to further boost sales. But it's got some tough competition to deal with like the Honda City, Maruti Suzuki SX4, Hyundai Verna and Volkswagen Vento.