Ultraviolette F77: Review In Images
Nov 22, 2019
Views : 4437
---
Does the F77 promise an exciting electric future?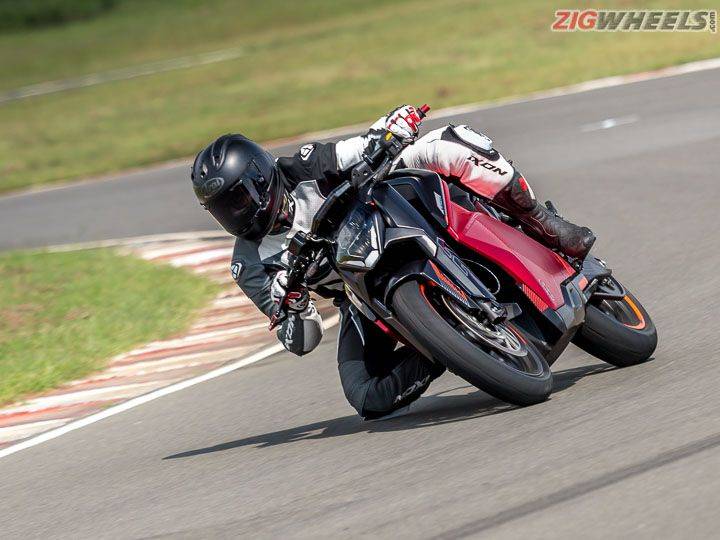 Ultraviolette has taken a bold step by carving out a niche in the electric mobility space with the F77. This sportbike is our first taste of performance electrics on two wheels as until now, India was only exposed to mass market, practical solutions like the Revolt RV400 and Ather 450. While we took the F77 for a spin at the Madras Motor Race Track (MMRT), it's too soon to tell if you should buy one as the bikes we rode were still prototypes. However, is the future exhilarating?


The F77 sure looks striking. While it does not get a conventional fairing design that we have seen on petrol-powered bikes, the bike comes across as a hybrid between a naked and a supersport.


There is a bit of KISKA-inspiration with the styling of the F77. The wide and flared body narrows down into a sleek tail unit, much like a KTM RC.


Like the RC, the F77 hides a trellis frame underneath that massive fairing. However, the trellis attaches to a motor mount which is the main member of the chassis. The swingarm, the electric motor and the rear subframe are attached to this unit.


The riding posture felt natural on the race track. The aggressive stance might turn out to be a bit painful for daily commute, but it will not be as back-breaking as a KTM RC 390.


Three 8.5kg modular batteries provide energy to the F77's 25kW motor. Modular batteries are not alien to Indian EVs, but there is class and sophistication in the way the battery box opens up. There are no pulleys but much rather a motor and gear arrangement to open as well as close the box.


Ultraviolette claims getting to 60kmph or 100kmph will take 2.9 seconds and 7.5 seconds, which is right in the Apache RR 310's territory. But on long open straights, the DC motor's inherent weakness becomes apparent as the torque tapers past 7000rpm.


Unlike petrol-powered sportbikes which have a forward bias, the F77 has a 49:51 weight distribution. Couple that with a short swingarm and you do have to recalibrate your riding style for this electric motorcycle.


The Ultraviolette F77 is one light motorcycle, tipping the scales at 158kg. It is significantly lighter than the KTM RC 390 and the RR 310. Each wheel is a kilo lighter than its KTM counterpart.


One of the many unique bits about the F77 is its key which is machined out of a single-piece billet aluminium.


To reiterate, the F77s we rode were prototypes. The production-spec bike is still nearly a year away from being ready for deliveries. There are still a lot of chinks that need to be ironed out. But to answer our major question: can electrics be exhilarating? Yes, there is loads of promise.
Ultraviolette F77 Video Review
Add Your Comments

More on Ultraviolette F77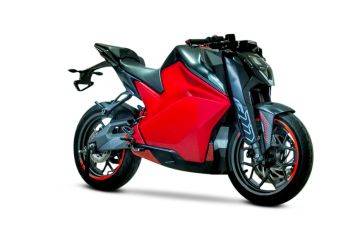 View July Offers
View On Road Price